Find Rabbit Breeders Near Me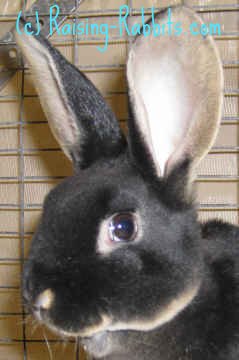 Rabbit Breeders Near Me - Finding a rabbit breeder close by is the search of nearly anyone who wants a rabbit, either for his own livestock rabbit breeding program or for a pet rabbit for oneself or the kids. Please know: there ARE rabbit breeders near you.
At the same time, there are likely very few rabbits in the local shelter, despite what the animal rights propagandists say.
Rabbit Breeders: Click here for Listings on Raising-Rabbits.com!

This page provides 4 ways to find a rabbit for your barn or your family, including our listings of rabbit breeders grouped according to state and country, so that you'll be able to more easily find a rabbit breeder near you who also breeds the breed of rabbit that you are looking for. 
---
---
Four Ways to Find Rabbit Breeders Near Me Through Raising-Rabbits.com:
1) Featured Rabbitries
First: Check out the rabbitries featured on Raising-Rabbits. Each featured rabbitry has an entire page dedicated to explaining the value of their rabbits. Here are the featured rabbitries, and you can also visit our Featured Rabbit Breeder Index page:
Featured Rabbitries:
Happily Ever After- Mini Plush Lops, Holland Lops,
Netherland Dwarf, Lionhead,Mini Plush Lop, & Mini Rex in PA
Bunnies by Emma and Ellie - Mini Lop & Mini Rex in PA
MapleRidge Stables Rabbitry - Himalayan Rabbits in Quebec, Canada
Go Bunny Treats   - Organic Rabbit Treats in NJ
Belle's Bunny Boutique - Holland Lops, Mini Lion Lops, Dwarfs in NJ
What The Fluffle Rabbitry - New Zealands, Champagnes in NC
Breadbox Rabbitry - Show and Pet Netherland Dwarfs in NC
The Farm at Fort Mill - Holland Lops in Fort Mill, SC
Shepherd's Purse - Mini Rex and Holland Lops in RI
Goshen Bunnies - Mini Plush Lops and Holland Lops in KY

"Thank you so much for your site...
We are no longer able to handle the number of inquiries we get from Raising-Rabbits!" (Timothy L, CA)




2) Rabbit Breeders Near Me - By State and Country 
Second: Check our lists of rabbit breeders. Below are links to our state-by-state lists of rabbitries that will likely have rabbits available now and again throughout the year.
Plus, don't forget to scroll to the bottom of these pages, where you might find a rabbit or two listed for sale in the Facebook comments of the Rabbits for Sale by State pages.

Rabbit Breeders Near Me in Canada
Rabbit Breeders Near Me in Philippines
Rabbit Breeders Near Me in Uganda
Rabbit Breeders Near Me in Zambia


NOTE: If a rabbit breeder in your area has no rabbits at the time, or doesn't breed the rabbit breed you're looking for, they may still have a lead on a reputable rabbit breeder in your town or at least in your county.


---

3) Check the Rabbit Classifieds on Raising-Rabbits
Third: Our Rabbit Classifieds page includes 30 day listings for:
Rabbits for Sale

Rabbits Wanted
This is where we list rabbits or litters for sale by individuals who happen to have extra rabbits or bunnies but aren't regular rabbit breeders. (If this describes you, click through to the Rabbit Classifieds - the submission form for your 30-day classified ad is at the bottom of that page.)
You might find your perfect rabbit in the rabbit classifieds!


---

4) Check the national American Rabbit Breeders Association (ARBA) website for a rabbit breeder near you
Fourth: The ARBA maintains an ARBA Breeders listing which includes a great number of member rabbit breeders, including the state where the breeder lives, contact information, and the breeds each breeder raises. Give it a try!


---

Try following one or more of the suggestions above.  One way or another, you should be able to find someone not too far from you who raises the breed you're interested in. 

---

Rabbit Breeders: Free Listings on Raising-Rabbits.com!


"Thank you so much
for this amazing service you provide for rabbitries. We have had so many emails from your website this year. I refer all of my customers back to your website and book if they have questions!"
(What the Fluffle Rabbitry in NC)

If you are likely to have rabbits for sale on a (fairly) steady basis, we can help you market your rabbits. And we are HAPPY to do so.

We invite you to list your rabbitry and rabbits for sale on Raising-Rabbits. This is a FREE service in order to benefit rabbit breeders everywhere.
Click here, or click the "List Your Rabbits For Sale" button in the green box below to reach the sign-up form.
PAID OPTION: For just pennies per day (16 cents/day, to be exact), we will provide you an entire web page on Raising-Rabbits.com. Details are in the blue-shaded box below.


FREE to Rabbitry Owners and Breeders!

List your healthy pet and show rabbits on Raising-Rabbits.com for free!
No Cost, No Unfair Flagging or Ad Removal,
BIG Publicity (thanks to Raising-Rabbit's high traffic rates)

Advertise Your Rabbitry on Your Own Featured Rabbitry Page
Why should people purchase your rabbits?
Tell them why, with a Dedicated Web Page on Raising-Rabbits.com that features your Rabbitry.

Get multiple Links to your Information, for Minimal Cost