Rabbits for Sale in IL
Illinois
Rabbits for Sale in IL (Illinois):
Find the rabbits you want to raise in your local Illinois neighborhood.
Sponsored Links
Rabbits for Sale in IL-Illinois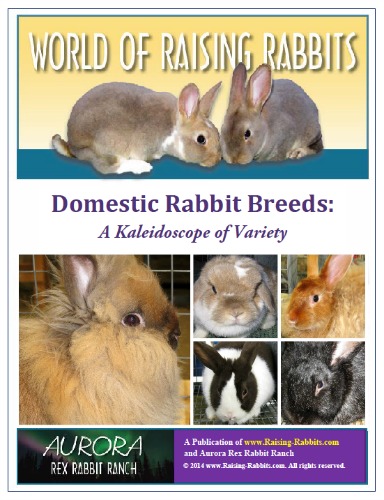 Are you trying to decide which breed is best for you?

Do you see a bunny available, but haven't heard of that kind before?
Are you curious about the different types of rabbits?
Check out our ebook, Domestic Rabbit Breeds. We also have lots of other great books with everything you need to know about rabbits, from housing to healthcare. Check out our BOOKSTORE.

2023 is Year of the Rabbit! All of our ebooks are ON SALE, 30% off!
BUY NOW for $12.99 $8.99!
Atkinson, IL
JK Rabbitry
Breeds: Suitable for pets, many colors, bred specifically for personality.
Email: jacob.king357 @ gmail . com
---
De Kalb IL
Ritchie's Dutch Rabbitry
Breeds: Dutch - black, blue and chocolate. We occasionally have other color varieties available.
More detail: We are a small rabbitry currently and don't always have rabbits for sale. Please call or email to see what we have available.
Email: Eebaxter @ mail. com
Phone: (779) 212 - 9329
6/7/2021

---
Decatur, IL
Rabbits Decatur IL
Breeds: Californian and New Zealand Rabbits
More detail: White, black, gold-tipped steel, meat and pet rabbits for sale year-round. For photos see our Facebook page.
Phone: (217) 519 - 8607
Facebook: https://www.facebook.com/rabbits.decatur.IL/
---
Hennepin, IL
Double G Rabbitry
Breeds: Palomino
More detail: :: Small scale father-daughter rabbitry offering show quality and pet Palaomino rabbits. We would love to hear from you.
Phone: (815) 481 - 7483
10/22/2021

---
Lake County, IL
J Rabbitry
Breeds: Standard Rex, New Zealands, and occasionally Mini Rex
More detail: We are located near the Wisconsin border.
Email: lazyhaleyjrabbitry @ comcast . net
---
Rockford, IL
Bunny Barn Beauty, Lucky Charms Rabbits, Sharon's Rabbits
Point of Contact: Christina
Phone: (708) 800 - 2418
Email: calvert.alexander @ outlook. com
Breed/Color/Age/Size: Havana Rabbit, American Rabbit, English Spot Rabbit, Holland Lop, Mini Lop
More Detail: I have an 8 year daughter and we're a first time parents of rabbit(s).     
---
Union, IL
Susan's Rabbits
Breeds: Satins and all varieties of New Zealand.
More detail: We most generally have animals for sale. We also raise Satins. The varieties we have are Siamese, Broken Black and Black.
Contact: schmidtsiamese @ gmail . com
6/17/2021 (Updated)
---
Worden, IL
Open Doors Heritage Farm
Point of Contact: Paul
Phone: ( 618) 402 - 5924
Email: opendoorshf @ gmail. com
Breed/Color/Age/Size: Lionhead, Californian, New Zealand
More Detail:Varity of colors produced. Rabbits are used to being held and handled regularly so have good temperament. They are very friendly and calm rabbits that are very friendly   
31May2022 (Updated 16May2023)

*******


Rex doe by her nest box.
---
FREE to Rabbitry Owners and Breeders!

Request a listing for your own healthy pet and show rabbits on Raising-Rabbits.com for free!

No Cost, No Unfair Flagging or Ad Removal,
BIG Publicity (thanks to Raising-Rabbit's high traffic rates)

Advertise Your Rabbitry on Your Own Featured Rabbitry Page
Why should people purchase your rabbits?
Tell them why, with a Dedicated Web Page on Raising-Rabbits.com that features your Rabbitry.

Get multiple Links to your Information, for Minimal Cost

Provide Healthy Entertainment with these Wonderful Wooden Chew Toys:
Buyer Beware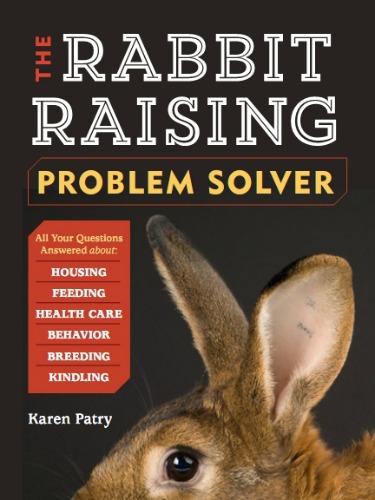 Rabbit raisers are a very good bunch, most of the time. We've heard of no problems with any rabbitries we've listed, but just the same, we ask that the buyer beware.
We have not visited the rabbitries listed. Do your research, keep your eyes open, and get yourself healthy rabbits:
(Pictured: Our book, the Rabbit Raising Problem Solver is a great paperback with questions and answers for everything you need to know about bunny's health. If you would like an autographed book for only $22.42, CLICK HERE TO BUY NOW.)
(Pictured: Keep Your Rabbits Healthy, our ebook on keeping bunny happy and healthy.

Ask if the breeder has had problems with buck teeth. Look in the rabbit's mouth - the top

rabbit teeth

should overlap the bottom teeth.

Ask if any genetic problems lurk in the herd. Buying meat rabbits? Ask about yellow fat. Certain breeds and lines within breeds have have their own various genetic problems - ask.

Listen inside the rabbitry - If you hear *any* sneezing or see *any* white snot, you may wish to leave without rabbits. Snotty mats on forearms means a sick rabbit - don't buy. A damp nose (except on very hot days) might (but doesn't always) mean trouble - be cautious.
Turn the rabbit (or bunny) over to ensure the bottom is clean (no diarrhea). (Remnants of a  mild bunny diarrhea between 4 - 9 weeks old that has passed is not a problem.)

Buy at your own risk, and let us know of any problems. Thanks!

    2023 is Year of the Rabbit! All of our ebooks are ON SALE, 30% off!
     BUY NOW for $12.99 $8.99!