Bunny Bazaar

Online Shopping Mall by Raising-Rabbits!
Bunny Bazaar Online Shopping Mall! Welcome to the Raising-Rabbits Bunny Bazaar, your one-stop shop for rabbit swag for your buns and humans! We have our own fine products and great items from our rabbitries (all made in the USA), plus lots of great options from other online stores. 
Do you have someone who is impossible to buy for? Good news! Their bunny is easy to shop for. Load up on toys and treats. Does your child want a rabbit but you're not sure yet? Do you already have a rabbit and want to take it to the next level? We have supplies, equipment, and learning materials for rabbit rescuers and ranchers. We also have fun stuff for people, clothing, movies, books, games, even decor!
If you have bunny on the brain, this is where you need to be - the Bunny Bazaar Online Shopping Mall!
(Please disable your ad-blocker to properly view this page.)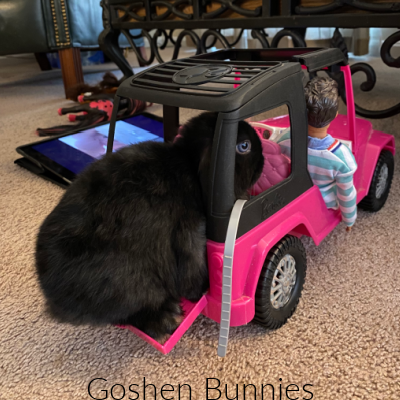 Lets go Shopping!
(Adorable Holland Lop from Goshen Bunnies in Kentucky. Check out their Featured Rabbitry page HERE.)
The bunnies have been hard at work getting the Bunny Bazaar Online Shopping Mall ready for  Christmas 2023. They have divided up the Bunny Bazaar into categories, so you can casually scroll through or immediately jump to the section you want. Just click the green topics to hop to that section of the store:

---
Rabbit Treats and Toys - Fun stuff to spoil your bun.
The Thump Life - Supplies and equipment for your rabbit, including quality cages from Hostile Hare, and pet carriers from Oskar and Friends.
Books and Ebooks - for adults and kids, fiction and non-fiction. Ebooks published by Raising-Rabbits are ON SALE, 30% OFF!
Garden, Farm, and Homestead - Decor or supplies for your  garden or homestead.
Bunny Fun - Toys and Books for kids.
Family Fun  -  Puzzles, Movies, Games, and more!
Gorgeous Garments - clothes for people to let the whole world know that you are owned by rabbits. 
Homeopathic Remedies - natural medicine to help soothe during cold and flu season. 
Fresh rabbit meat for pets - If you have an exotic animal, or a dog or cat with allergies and sensitivities, then our fresh lapin for pets will help your pet be healthy and live their best life.
Cookbooks - these cookbooks have great recipes for lapin (rabbit meat).
Bunny Christmas - Tons of great rabbit theme Christmas decor and items. 

Insurance For Orders - Raising-Rabbits has partnered with Route Insurance. ROUTEINS protects you in case your order is lost, stolen, or damaged during shipment. To find out more, including directions on how to file a claim, click HERE!
The Bunny Bazaar Online Shopping Mall is a great place to do Christmas shopping for one-of-a-kind gifts.
Seasonal Sales!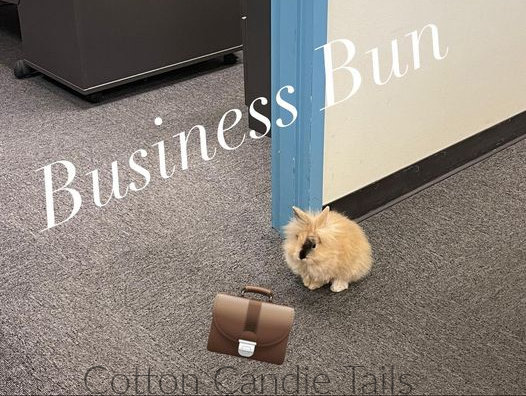 Step into my office; I have deals you can't refuse.
(Darling Lionhead from Cotton Candie Tails in Bothell, WA.)
 The Bunny Bazaar Online Shopping Mall has started 30% off holiday sales on several of our fine Raising-Rabbits brand products:
e-Books
Aromatherapy Resting Mats
Toys
---

Rabbit Treats and Snacks
Bunny Branola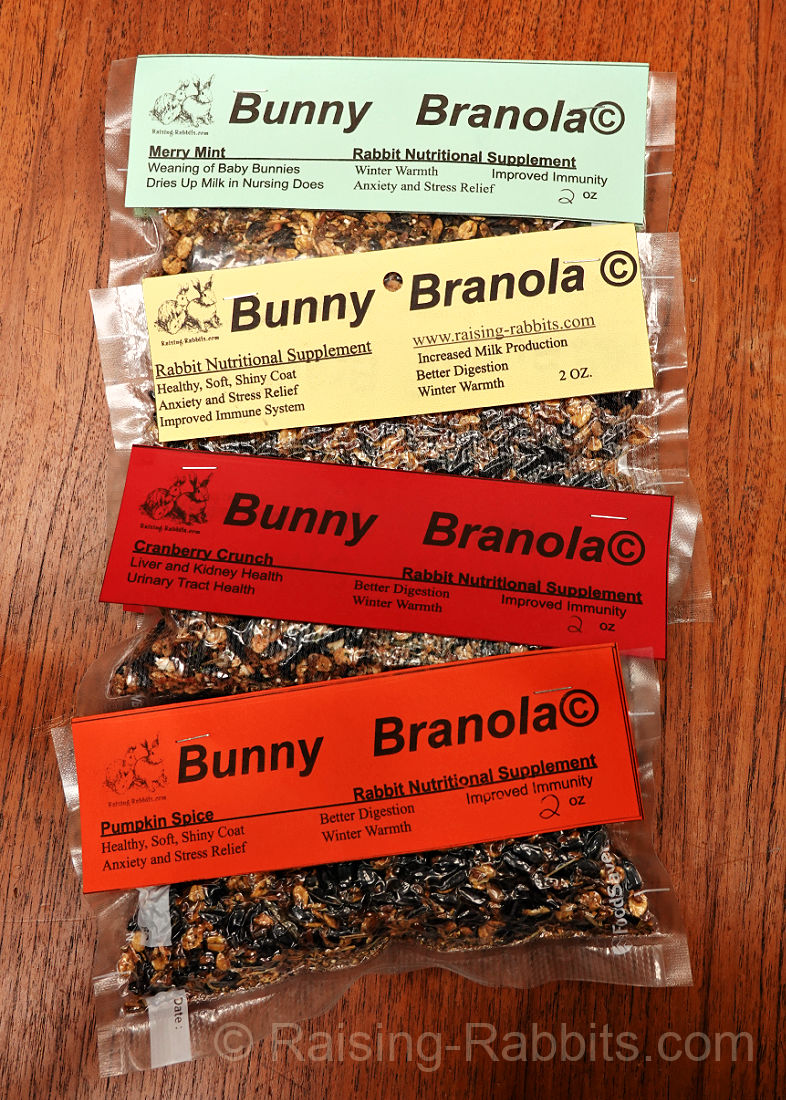 Bunny Branola is the ultimate rabbit nutritional supplement and treat. It comes in 4 delicious flavors and several sizes.  Visit our store to find out more about BUNNY BRANOLA.
Chew Stix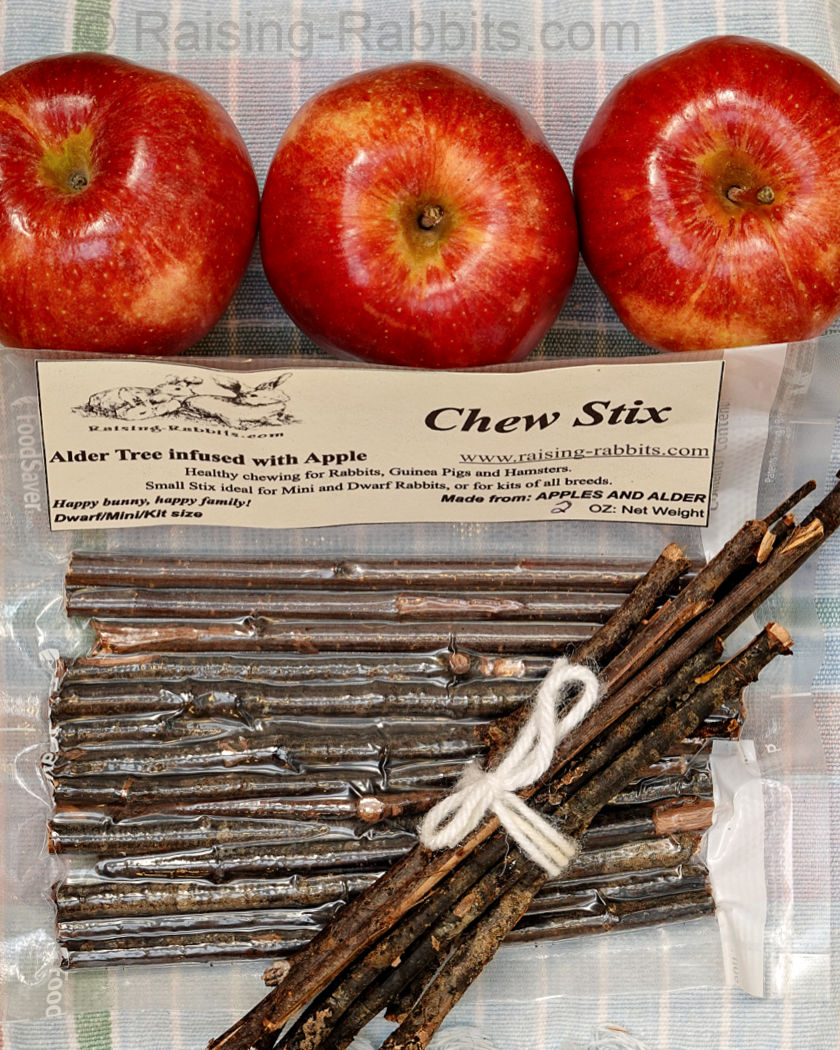 Chew Stix are a great rabbit treat to save your sanity and your carpets. Chew is an issue with bunnies, so lure him to appropriate chomping with our all natural Chew Stix.  Visit our store to find out more about CHEW STIX.
Go Bunny Treats!
Our friends at Go Bunny Treats have amazing, organic, freeze dried crunchy munchies that will have your bun binky to the moon! They have hay cubes, wellness blends, snack mixes, and more! Check out their page to find out everything GO BUNNY TREATS has for your rabbit.

Bunny Toys
Playtime for bunny is also happy time for people. What is more adorable than watching your rabbit doing binkies with their favorite toys? 
All Raising-Rabbit brand toys are 30% off! Click the green links in the captions to BUY NOW!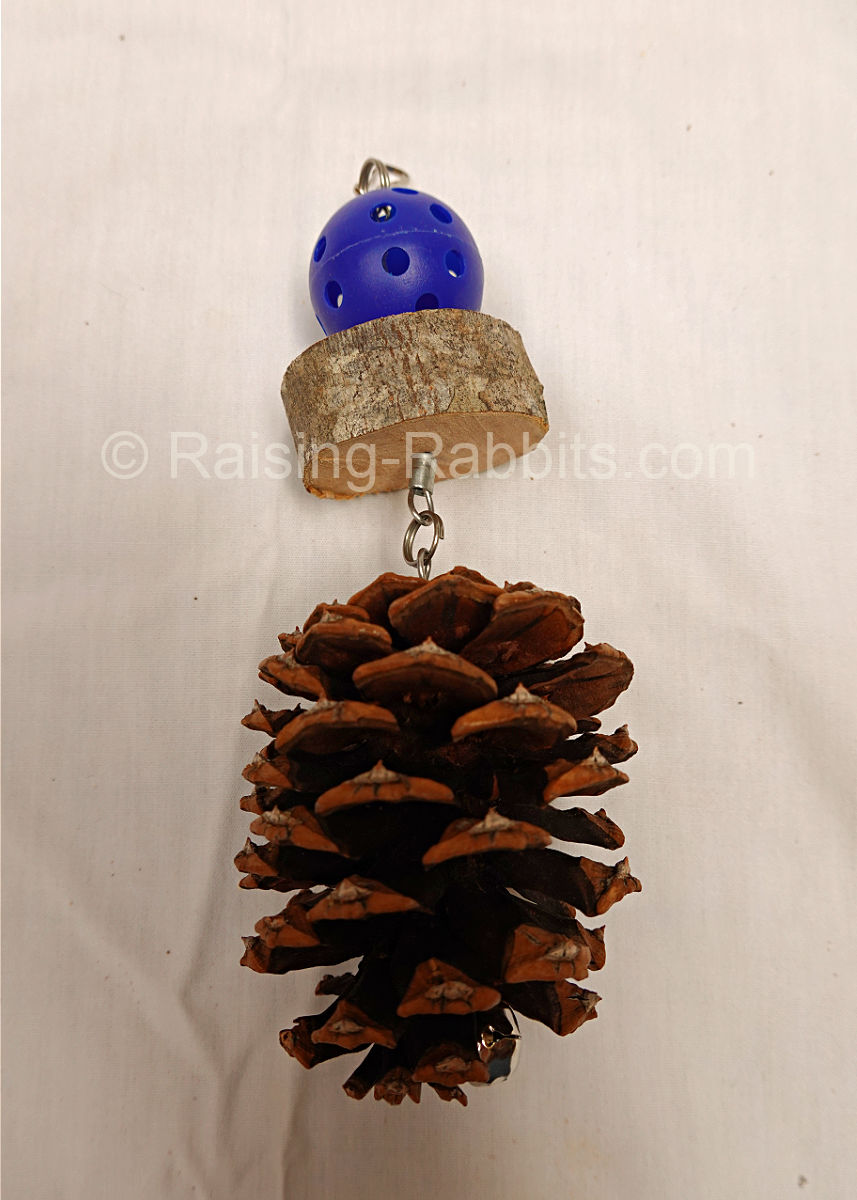 Small Toy
Was $21.99   
Now $15
The Bunny Bazaar now has its own line of natural, made in USA bunny chew toys! Save your cords and your sanity by giving your bun a fun, healthy option to gnaw and chomp.
Medium Toy
Was $24.99   
Now $17
 Chew toys are also great at helping new rabbits transition to a home, by giving stress relief and introducing their scent to other pets in the house. To learn all about these great gifts, click here BUNNY TOYS!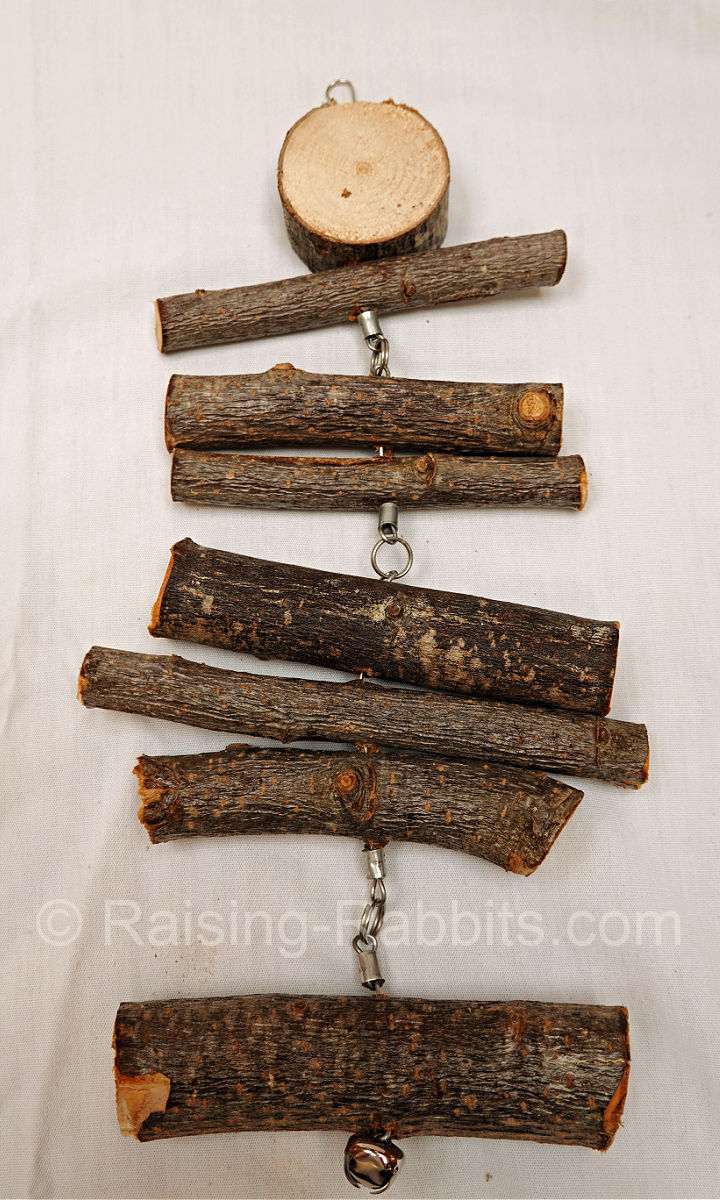 Large Toys
Was $27.99    Now $19
---
Check out these great toys from our friends at Go Bunny Treats! <-- Click the link to go to their page.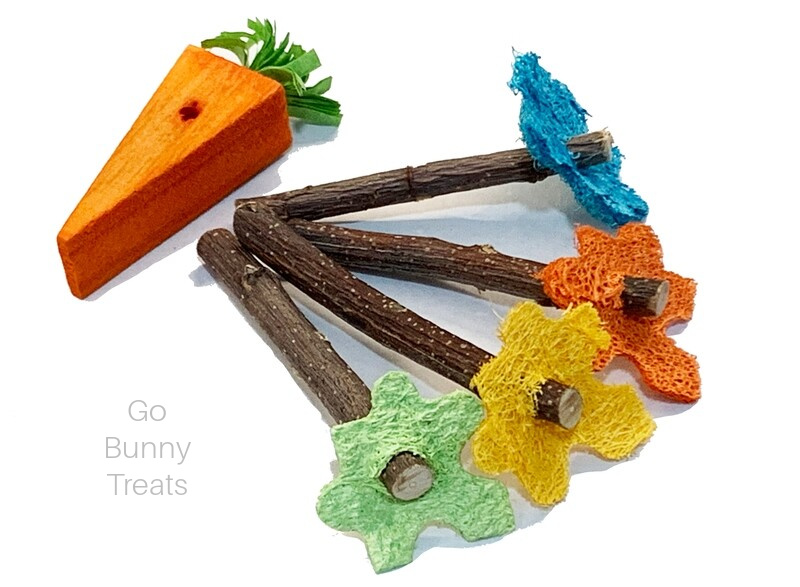 | | | | |
| --- | --- | --- | --- |
| Snuffle mats and puzzle feeders are fun and help bunny slow down eating to prevent unhealthy weight gain.  | | | Your rabbit will rave over Bunny Branola in these fun feeders. |
We have also put together these suggestions from Amazon. Play castles and tunnels will have your rabbit hopping happy!

The Thump Life
The Bunny Bazaar Online Shopping Mall has equipment and supplies you need for your rabbit such as: 
Resting mats
Cages
Pet carriers (Coming soon!)
and More!
Resting Mats
Resting mats provide a smooth surface for bunny to sit or lounge on, especially in all wire cages. We offer two types: slotted plastic resting mats, and Raising-Rabbits' chewable aromatherapy mats that smell glorious...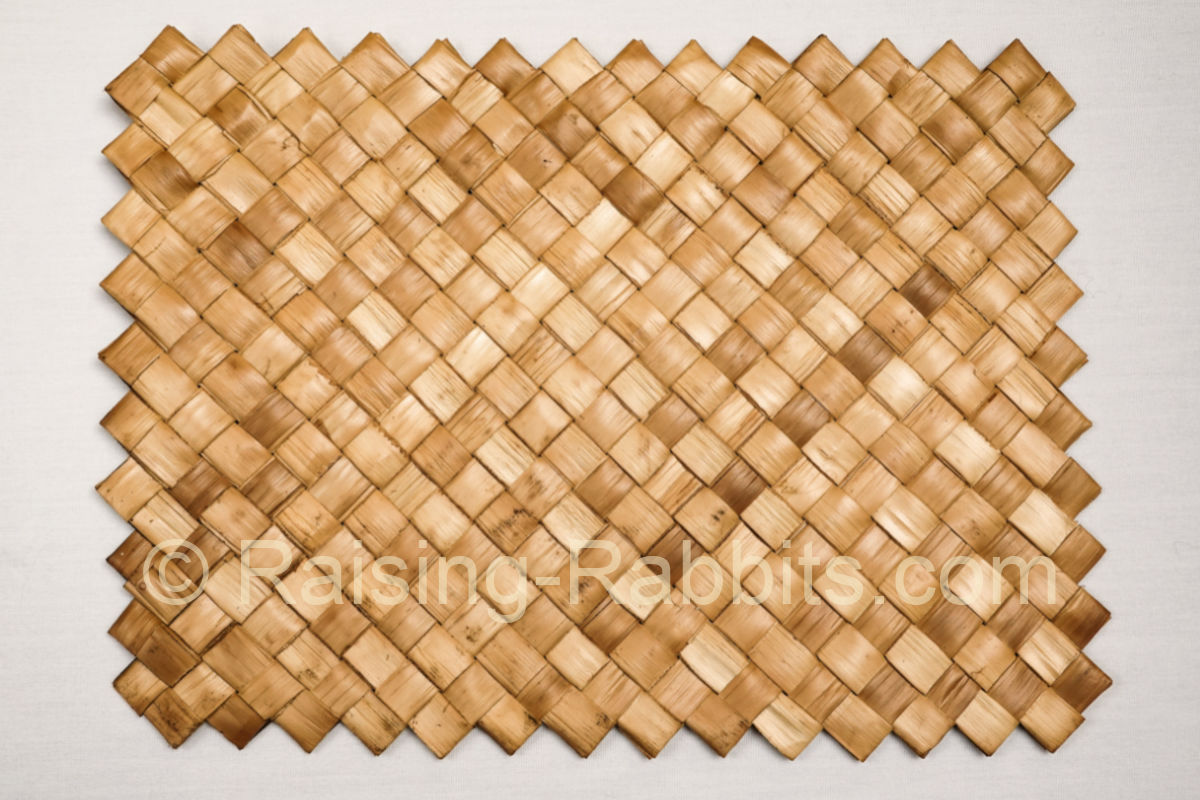 Raising-Rabbits Aromatherapy Resting Mats
Safe, chewable mats are infused with  soothing lavender essential oil. Click the link to learn more or to purchase: Aromatherapy Resting Mats.
30% Seasonal Sale!
Was $12.99, now $9.99!
Free shipping!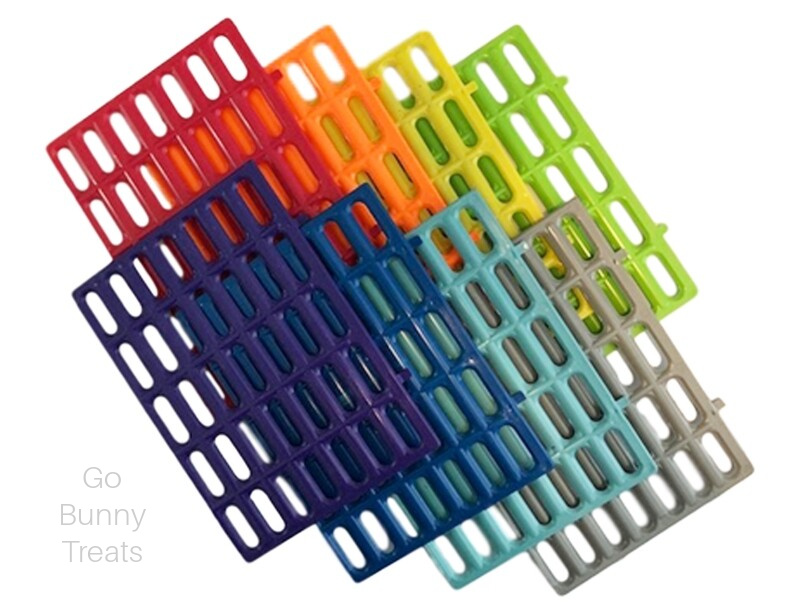 Plastic Resting Mats
Our friends at GoBunnyTreats have these great hard plastic resting mats. They are buffed to a smooth finish and allow maximum airflow to help keep bunny cool.

They are durable and super easy to clean with regular soap and water.
Only $10 plus shipping.
Check out their full page to see everything else they have to offer: GoBunnyTreats


Cages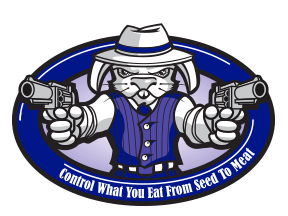 Check out these quality cages from Hostile Hare. Perfect for pets or homesteaders. All prices include FREE SHIPPING! Just click the green links to find out more.
Outdoor Wire Panel Pen lets your rabbits enjoy fresh forages and playtime, while protected from predators. $130
Single Rabbit Cage with Easy to Clean Pull Out Waste Pan
Super convenient for cleaning!   $165
Stackable Cages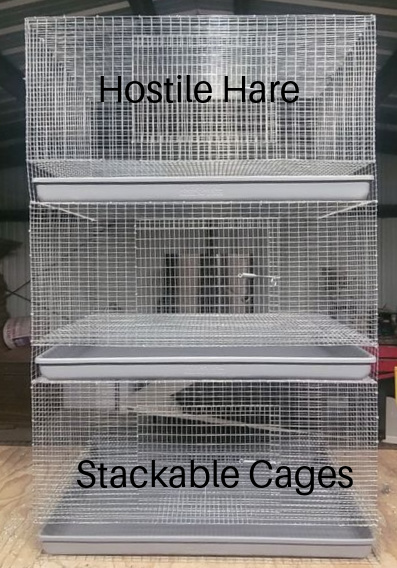 Triple Stackable Cage with optional easy-to-clean pull out waste pans.
Individual cages are 36 inches wide by 24 inches deep. Interior living space height is 15 inches tall. 
Choose Your Options:
Stacked one, two, or three high (pictured)
Purchase with easy to clean waste pans, or add your own.


With Wastepan:
Single   $135
Double $260
Triple    $400
Without Wastepan:
Single $80
Double $150
Triple $220
---
Coup de Grace: A Climate Controlled Rabbitry
If you have the funds or the credit line, and are committed to the idea of raising rabbits whether for sustainability, business opportunity, or even a family enterprise, then I don't know of a better way to get started in growing rabbits, than by NOT having to figure out the whole thing, reinvent wheels, and buy stuff bit by bit (with parts possibly getting trashed because they weren't suitable for the job).
---
---
Rabbit Carriers
Raising-Rabbits has partnered with Oskar and Friends, a line of fashionable pet carriers. They have totes, travel carriers, and backpacks. Just click the links to be taken to their website. (Free shipping on all orders over $50.)
The Pet Tote for $64.95 comes in 5 neutral colors to complement any outfit:
Black, 
Sage Green (pictured), 
Navy Blue, 
Taupe/Tan,  
Chocolate Brown. 
---
The Pet Travel Carrier for $64.95 is great for both car rides and plane flights. It comes in two colors:
Basic Business Black (pictured)
Sunshine Yellow
---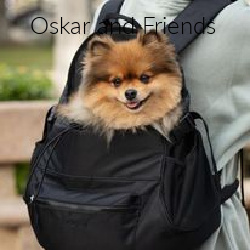 The Premium Pet Backpack for $64.95 is what every diva pampered pet wants, to come on adventures without getting their little paws tired.
Right now, they just come in Basic Business Black, but Oskar (pictured) is meeting with sales reps to discuss more colors.
---

Books and Ebooks
Raising-Rabbits has it's own books and ebooks, which consolidate and expand on the website. You will find them easy to read and indispensable. 
We have also selected some other resources for education and entertainment that you will like. 
Raising-Rabbits Paper Books
Raising-Rabbits has paper books for sale, from the bare basics in Storey's Guide to Raising Rabbits, to the comprehensive Rabbit Raising Problem Solver. You can purchase the books separately or as a gift pack. Click here to find out more about our great BOOKS!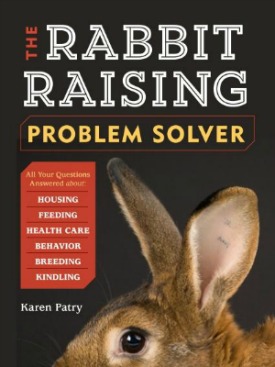 The Rabbit Raising Problem Solver, a comprehensive guide to rabbits. Get your autographed copy today for $22.62!
Storey's Guide to Raising Rabbits, a great book to start learning about rabbits. $27.38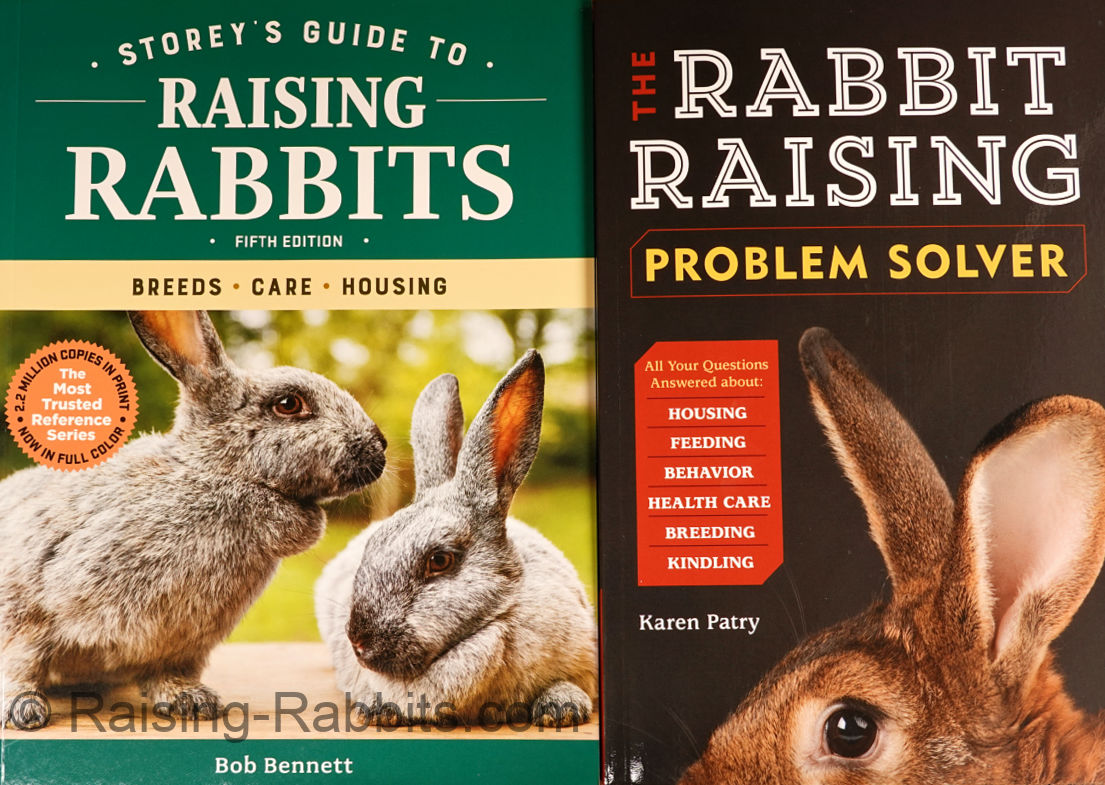 The Book Combo Gift Pack, Both volumes to get you going and keep you going. Save 10% getting the set. The Rabbit Raising Problem Solver will be autographed by the author, making this an extra special gift. $45.
Raising-Rabbits Electronic Books

Raising-Rabbits has several ebooks for sale that cover everything you want to know about rabbits, from health to habitats, breeds to babies, and nutrition to reproduction. The books all have great color photos to really help you know what you're seeing when caring for your rabbits. To find out more, check out our EBOOKS page!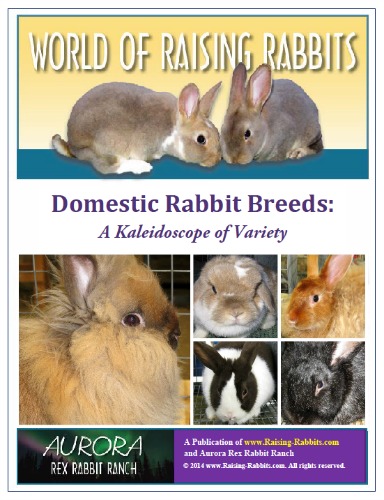 Domestic Rabbit Breeds 
Was $12.99, now $8.99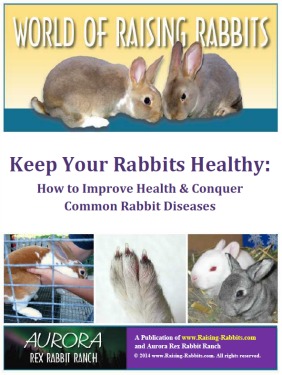 Keep Your Rabbits Healthy 
Was $12.99, now $8.99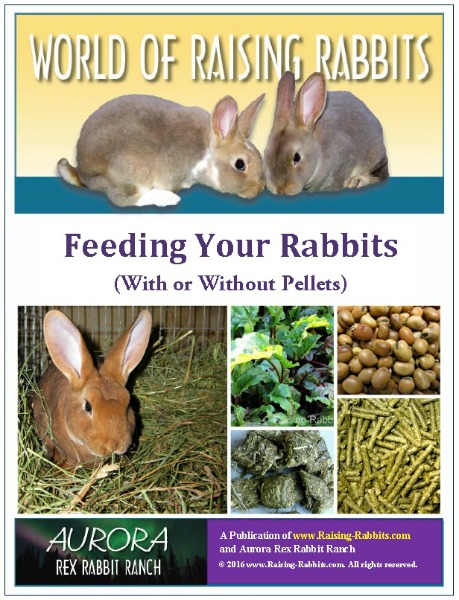 Feeding Your Rabbits
Was $12.99, now $8.99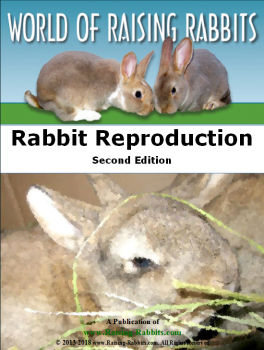 Rabbit Reproduction
Was $12.99, now $8.99
For pets: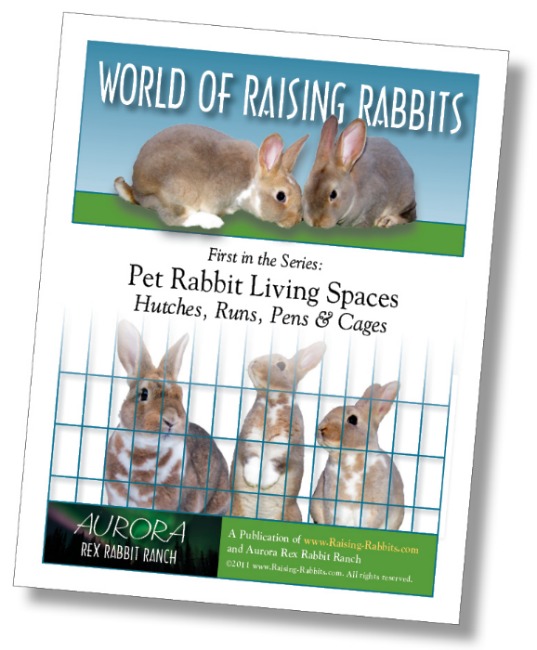 Pet Rabbit Living Spaces
Was $9.99, now $6.99
For livestock: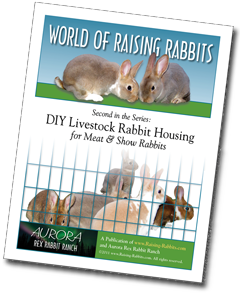 DIY Livestock Rabbit Housing
Was $12.99, now $8.99
Ideal DIY Rabbit Cages
Both rabbit housing books in one!
Was $18,99 , now $12.99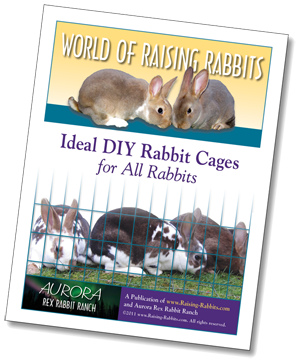 | | | | |
| --- | --- | --- | --- |
| | | | Raising-Rabbits has lots of great ebooks to tell you everything you need to know about rabbits. Every-bunny knows, always have a back-up. A rabbit flash drive can keep your e-library of bunny wisdom in one place. |
| | | | |
Testimonial for the Bunny Flash Drive:
It's great! It's cute as can be. It has all of my rabbit ebooks, plus my notes, pictures, and finished articles. It's so nice to have everything backed up and easy access, even when I'm not connected to the net.
Suzi Scribbles, Jolly Journalist (February 2023)

Bunny Christmas
Everyone has their favorite Christmas theme, and if you have bunny on the brain, here is what you've been looking for. These are some great ideas, and down below we have a section with a beautiful rabbit rustic theme with every house decor item you can think of, including baking, bathrooms, and bedrooms. Once you're done here, scroll down to our Letters to Bunny Claus section.

Bunny Fun: Toys and Books for Kids
Your child wants a bunny, but you're not quite sure if they are ready. No problem! There are lots of great books and play sets to practice and learn about taking care of rabbits until they are mature enough.

Family Fun
Puzzles, Movies, Games, and More!!!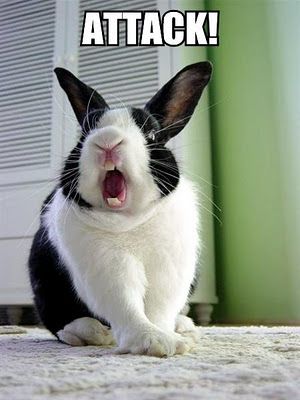 DEATH TO PESTS!
A rabbit's arch nemesis is flies! They are filthy creatures spreading disease! Do you see the bunny rage?! 
This problem requires effective solutions, but you don't want your rabbits or family exposed to harmful chemicals.
Spalding Biologic Pest Control is the answer! It's an all natural solution that is safe and effective. No more horrid bugs contaminating your food or making bunnies berserk!
Click here to find out about Spalding Biologic Pest Control. (paid ad)
---

Gorgeous Garments
Sweatshirt

Raising-Rabbit sweatshirt

This sturdy and warm sweatshirt keeps you warm in the cold months. Durable and pre-shrunk, so the design and the size stay the same. Thick and good quality. Available in 6 colors.
Sizes Adult SM - 3XL
$28.50 - $32.50
BUY NOW or LEARN MORE

Hoodie

Raising-Rabbit Hoodie

You need a cozy go-to hoodie to curl up in, so go for one that's soft, smooth, and stylish. It is also durable and pre shrunk. It has a front hand pocket and comes in 6 colors.
Sizes Adult SM - 3XL
$31.50 - $36.50
BUY NOW or LEARN MORE


T-Shirt


Raising-Rabbit Tshirt

This t-shirt is everything you've dreamed of and more. It feels soft and lightweight, with the right amount of stretch. It's comfortable and flattering for both men and women. 
Sizes Adult XS - 3XL
$18 - $21.50
BUY NOW or LEARN MORE

Homeopathic Remedies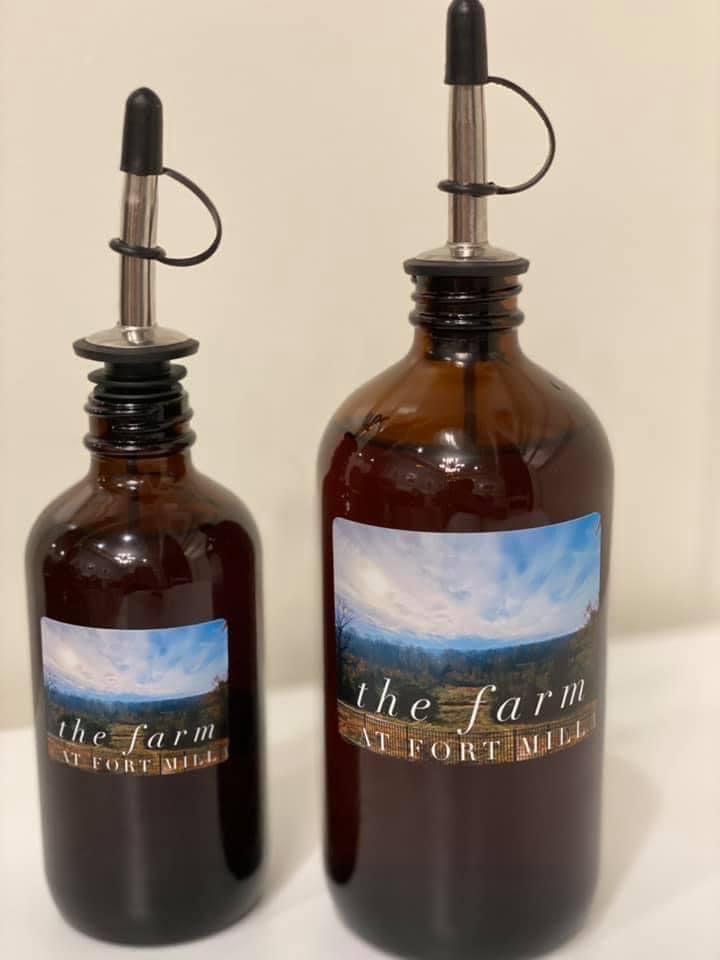 Elderberry Syrup in 8oz and 16oz sizes. Handy pour caps are also available for purchase.
Organic Elderberry Syrup with Raw Honey!
Prepare your immune system for flu season with Elderberry Syrup! 
Elderberry syrup also treats your cold and flu symptoms, with natural, organic Elderberry Syrup, made to order. It is like a warm blackberry harvest pie. The flavor is rich and deep. It is sweetened with raw honey, but a little spicy from the collection of spices we steep for maximum benefit. All the goodness with none of the junk!!! Star anise, ginger, clove, cinnamon and orange peel - they all work with the elderberry for maximum impact. It's available from the Featured Rabbitry,
The Farm at Fort Mill!

Lapin for Pets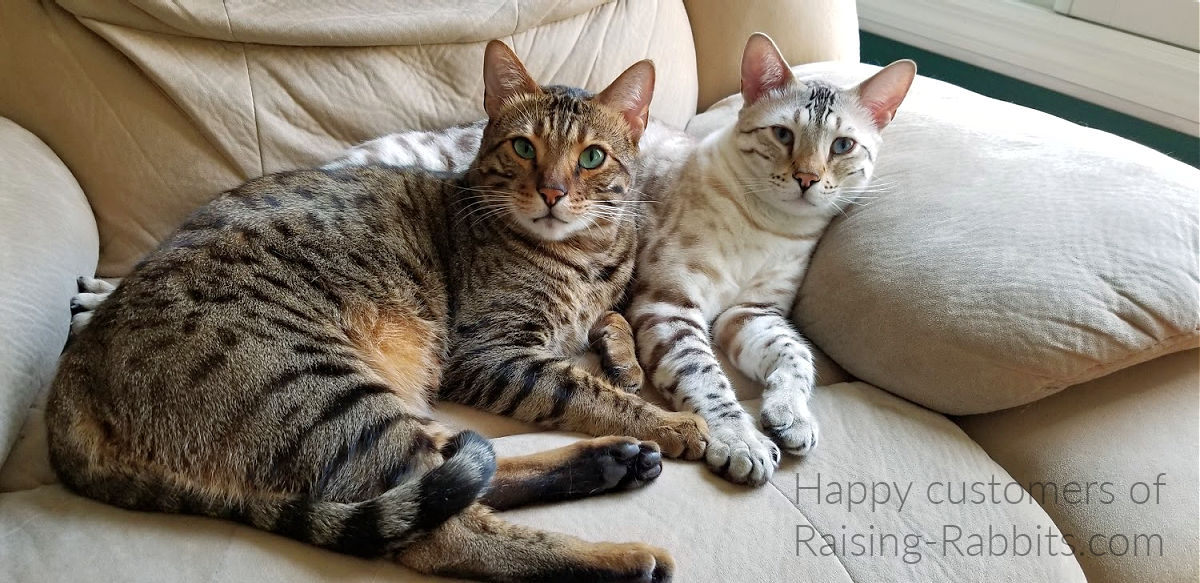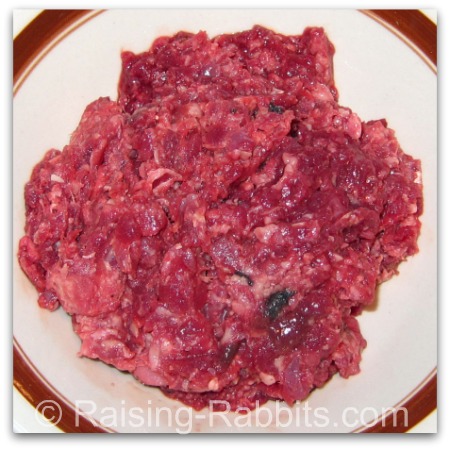 What beef is to cows, lapin is to rabbits. Our Bunny Bazaar Online Shopping Mall offers fine quality rabbit meat from micro-farms around the country.
The rabbits are raised in humane conditions, with quality feed and without chemicals, hormones, or steroids. If your dog or cat has had chronic food allergies or stomach issues, it may be due to substandard meat or harmful chemicals from the commercial pet food industry.
At micro-farms, our rabbit ranchers feed their families with the meat they supply to your pets. The same meat in your pets bowl is what our farmers give to their own children. It arrives freshly frozen in 1-2 pound packages. You can get ground meat, skinned and gutted like Holiday Turkeys, or whole rabbits if you have large exotic animals to feed. Click here to learn more about Lapin Meat for Pets.
*Learn about our shipping policies and estimated processing times here."

Cookbooks
You may be looking to eat healthier, try new cuisine, or change lifestyle to off grid living. Here are great cookbooks for your family and pets to use lapin and other game meats.

Holiday Products and More Coming Soon to the Bunny Bazaar Online Shopping Mall!
The Bunny Bazaar Online Shopping Mall has our own high quality Raising-Rabbits products:
Bunny Branola
Chew Stix
Natural Chew Toys
Books and Ebooks
Aromatherapy Resting Mats
Gorgeous Garments-Tshirts, Sweatshirts, and Hoodies with the Raising-Rabbits logo
We also have some great partners (paid sponsors) with fine products:
Hostile Hare Rabbit Cages
Oskar and Friends Pet Totes and Carriers
Go Bunny Treats treats and toys
The Farm at Fort Mill Elderberry Syrup
Spalding Biologic Pest Control-get rid of pests without toxic chemicals

Additionally, we have suggestions from Amazon (paid sponsor) for rabbit supplies, equipment, and stuff for people like movies, decor, and more!
Bookmark this page and check back soon!
Many thanks, and enjoy your rabbits!
Double-Value Guarantee
Our policy is to always OVER-deliver on value,
which is why your purchase is fully covered by our
Double-Value Guarantee.
Go ahead - take any of our e-books for a test drive. Peruse our detailed informational and educational e-books. Examine our plans for building rabbit cages, runs, or metal or PVC hutch frames. Check out the Rabbit Husbandry info e-books.
If you aren't completely satisfied that your e-book purchase is worth at least double, triple or even quadruple the price you paid, just drop us a note within 45 days, and we'll refund you the entire cost. That's our Double-Value Guarantee.
Note: When you purchase your e-books, they will be in PDF format, so you can download them to any device that supports PDF format. We advise making a back-up copy to a drive or cloud account. If the books are lost, you can also purchase another copy from Raising-Rabbits.