Rabbit Rhythms Newsletter Library

Rabbit Rhythms Newsletter Library. Here is where you'll find links to all issues of Rabbit Rhythms, the ezine published monthly by Raising-Rabbits.com, from the first issue in March 2010, to the most current one available.
Our newsletters typically contain info, instruction, and/or training on several topics pertaining to rabbit care or rabbit husbandry, at all stages of life, for rabbits that serve mankind at all levels, from pethood, to wool, to food and pet food. Plus we have included links to news stories about rabbits in the news if the information was scientific, interesting, or even just funny.

In October 2016, we began publishing our monthly Rabbit Rhythms Newsletter directly to the Raising-Rabbits website. Subscribers to Rabbit Rhythms receive a notice of publication via e-mail just as soon as each newsletter is published.
You too can receive first notice every time we publish Rabbit Rhythms! Just add your email to our newsletter mailing list using the subscription form in the right column of this page. We never use your email address for any other reason, and certainly don't share it with any other parties. Ever.


---
Rabbit Rhythms 2016 Issues are Here
Rabbit Rhythms October 2016 -  #61
Questions answered about breeding rabbits, pregnant rabbits, finding rabbits for sale near you. Featured rabbit breed: Angora rabbits. Lastly, we explain our DIY rabbit cage building e-books.
Rabbit Rhythms November 2016 -  #62
This edition focuses on small rabbit breeds and includes lots of photos; it addresses the problem of malocclusion; and then tips you off about a brand-new technology in animal feed production...using methane-munching microbes!
Rabbit Rhythms December 2016 -  #63
Rabbits don't live forever. Ensure that you get your rabbit-care information from reliable sources! Plus get encouragement about building your own rabbit cages.


---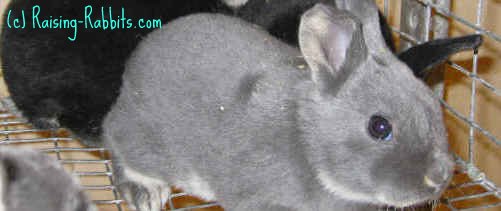 The Archives contain all the back-issue newsletters, from March 2010 through January 2016.

Sponsored Links