Rabbit Classifieds: Wanted and For Sale
Rabbit Classifieds ...
Finally! Another avenue for finding rabbits to purchase that does not involve Craigslist or Facebook.
Want to find a rabbit? If you are actively looking for a pet rabbit or are having trouble finding one, perhaps this page can help! We are able to put a rabbits-wanted listing on this page advertising your desire for a rabbit.


Need to part with your rabbit? We can help you sell your pet rabbits to folks who are actively looking to acquire one or more rabbits. We know that peoples' lifestyles, situations, and seasons change. If you are ready (or need to) part with your healthy rabbit, contact us and provide the information and contact info a prospective buyer will need in order to purchase your bunny.
CLICK HERE TO REQUEST A RABBIT CLASSIFIEDS LISTING
---
To Sell your Pet Rabbits
Here's how our rabbit classifieds work:
If you have one or more rabbits that you need to sell or give away and are not a rabbit breeder (we offer other free listings specifically for breeders ), we will give you a temporary classified ads for rabbits listing on the Raising-Rabbits website. Ask for this free service by filling out the form at the bottom of this page. 
Rabbit Classifieds Can Work For You!
"Thank you so much for posting my rabbits for sale - someone came to get them the very next day!" (BreAnna, TX)
"Our last rabbit sold today, thanks!" (Christy, WA)
"I sold all four of my rabbits (Altex, Californian) in less than 2 weeks, thanks!" (Robert, NY)
We will be looking for the following information:
Your Name
City and State
Are you selling a rabbit, or are you wanting to acquire a rabbit?
Breed, color, age, size of rabbit, as well as any other details you'd like to include. Details are good - how does the buyer know if they want your rabbit if you just tell them  "I gotta get rid of this rabbit" ...?
The point of contact of your choice (email, phone, FB page, website, etc.). No live links for email or phone numbers, to avoid spam bots.


CLICK HERE TO REQUEST A LISTING
Rabbits Wanted
Yes, we do Rabbit Classifieds: Wanted Ads as well!  If you are looking to buy rabbits, follow the instructions above, and tell us what kind of rabbit you are looking for - breed, age, size and coloration, etc., if you have a preference. Your listing will display your name, location, point of contact (no live links), and any additional information you'd like to add relative to your desired pet rabbit.
If you are searching for a rabbit, an additional option is our  Rabbits for Sale State by State page.
Go to Rabbit Classifieds Wanted section now.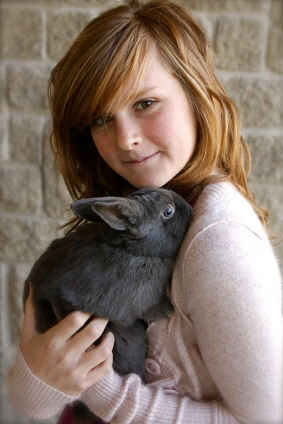 Rabbit Classifieds: Post rabbits wanted ads, or rabbits for sale ads. We'll leave your ad up at least 1 month.
RABBIT CLASSIFIEDS: ONE MONTH LISTINGS

We will date your rabbit classified ad listing, and remove it after one or so months (30-ish days).

This is because we have no way of knowing whether or not your rabbit classified ad listing is up to date after even one day. If you sell your rabbit, we'd love it if you'd drop us a note and say your rabbit is sold already. If you do, we'll take the listing down. But if you do not, a no longer valid listing does no one any good. That's why in order to offer this free service, we hope a month will be long enough for you to make the sale. If you need more time, simply resubmit your listing. Thank you!


---
Rabbit Classifieds: FOR SALE
---
Rabbit Classifieds - Rabbits For Sale in the United States
In Colorado
1/14/2021
Aurora, CO | Janessa
Contact: janessasmith93 @ gmail . com | (720) 400 - 6743
"Holland Lop x 2, both female and sisters, want to keep them together, born on Easter in 2020, one white, one gray. Free to a good home. Will come with cage, toys, food, and snacks.*
In Florida
12/16/2020
Vero Beach, FL | Shayne
Contact: Shaynehewitt83 @ gmail . com
*Dark grey with white on its face, baby.*
12/31/2020
High Springs, FL | Angie
Contact: alccountrygirl43 @ gmail . com | (386) 266 - 4410
*Full blooded New Zealand. I'm selling all my rabbits due to health problems. I'm offering a combo deal 1 doe with cage, feeder and nesting box for $80 each or if you buy 3 or more $70 each. If you just want a Doe $25 each and if you just want cages $38 each. Cages are 30x30 and are only 9 months old, some are brand new never been used. I have 7 Does that are 6 months old never been bred.*
In Georgia
1/4/2021
Atlanta, GA | Sharika
Contact: akirahs_atl @ yahoo . com | (404) 944 - 1465
"Rex, brown and white with dark spots, 4 months old, 5 pounds. I have been unable to bond this bunny with my other rabbit.*
1/8/2021
Grovetown, GA | Aalayna
Contact: Aalayna.bratcher @ gmail . com | (706) 399 - 0534
"I have two adult New Zealands, a female (gray and white) and a male (fully black).
I also have three 9 week old New Zealand bunnies - two are gray and one is black and white. The adult rabbits are not fixed and have had one successful litter together. I really need them sold as my house arrangements have made it hard to have them anymore. Will gladly talk any price that is reasonable and you will also get a bag of food when they are purchased. Please contact me via phone. If you can't reach me then email me please.*
In Illinois
12/18/2020
Johnston City, IL | Stephanie
Contact: Twaticunthearyou @ gmail . com | (618) 751 - 7761
*American Rabbits. 8 weeks old, black in color. Will be medium-sized. Calm docile and really people friendly. Please phone.*
In Maryland
12/16/2020
Frederick, MD | Crystal Ann
Contact: javaughnmarcus @ yahoo . com | (301) 662 - 6593
*Dwarf rabbit 4 months old female.*
In Minnesota
1/10/2021
Ham Lake, MN | Ann
Contact: Mamacow @ gmail . com | (763) 498 - 2507
*Long haired, three month old female. Tan and gray. Pleasant disposition. Healthy.*
In Pennsylvania
1/2/2021
Hanover, PA | Tara
Contact: battycats6 @ yahoo . com
*Brown MIni Lop doe and white and black Mini Lionhead. Both around 4 months old. Bonded pair. Both super sweet girls. Lop is "Donna" and Lionhead is "Swan."
Also: Mini Lop buck about 8 months old. Black and white. He's so sweet. Named Orion. Due to work schedule changes we no longer have the time to properly care for them.*
1/4/2021
Berwick, PA | Melissa
Contact: mtraugh02 @ yahoo . com | (570) 441 - 5371
*Mini lops, 4 months and 2 months of age, black and white, white, gray and brown and white.*
1/14/2021
Newport, PA | Selena
Contact: salenahaas @ yahoo . com | (717) 275 - 6068
*Rhinelander sports, bucks and does, sweet. With pedigrees upon request. 9 weeks old. $20 each. Can be for pet or breeding.*
In Washington State
12/17/2020
Bow, WA | Joy
Contact: jjhoks @ msn . com | (360) 757 - 7112 | (360) 420 - 0040
*Baby Holland Lops, nine of them.*
---
Rabbit Classifieds: RABBITS WANTED!
---
Rabbit Classifieds for Rabbits Wanted in the United States
Wanted in Alabama
12/17/2020
Huntsville, AL | Andrew
Contact: Mrlegalsegal @ gmail . com | (256) 479 - 4529
*Want to buy a Mini Rex rabbit.*
Wanted in California
12/16/2020
Fresno, CA | Antonio
Contact: antonioandgracie4life @ gmail . com | (559) 681 - 4902
*Rabbit wanted, any.*
Wanted in Connecticut
12/29/2020
Branford, CT | David
Contact: davidsoc33 @ yahoo . com
*Looking for a mini rex male between 3 and 6 months of age. I've had a mini rex bunny as a pet the past 14 years. I don't mind traveling several hours.*
Wanted in Florida
12/16/2020
Deland, FL | Rosa
Contact: Wiserosa7890 @ gmail . com | (407) 760 - 0824
*Flemish Giant rabbit, 9 weeks old.*

12/17/2020
Bradenton, FL | Maggie
Contact: 93mmay1517 @ gmail . com | (941) 250 - 9339
*English lop male large. I'd like to have a bunny for my family for Christmas.*
12/27/2020
Melbourne, FL | Suzanne
Contact: Srichmond2 @ cfl . rr . com | (321) 505 - 4066
*I am looking for a big Altex buck or two, that are 6 months to one year old. Best way to contact me is via text.*
Wanted in Idaho
12/16/2020
Blackfoot, ID | Gordon
Contact: gwoods.empiresteel @ gmail . com | (208) 690 - 1495 | www.bidstructuralsteelonline.com
*Trio of meat rabbits: 2 does and 1 unrelated buck.*
12/29/2020
Star, ID | Kendra
Contact: kendra.hamel33 @ gmail . com
*Lop eared rabbit. I am looking for a bunny for my daughter that will cuddle and will be her service animal.*
Wanted in Illinois
1/9/2021
Plainfield, IL | Aud
Contact: Smileandlaughslots @ yahoo . com
*Mini plush lop.*
Wanted in Kansas
12/16/2020
Sabetha, KS | Emily
Contact: bestoller @ hotmail . com | (785) 548 - 6303
*Black dutch male. Just looking for a buck to service our two does.*
Wanted in Massachusetts
1/8/2021
Plymouth, MA | Cortney
Contact: curichuk @ gmail . com | (774) 269 - 2402
*Either a blue eyed white Netherland Dwarf or a white or different colored Mini Lop. Willing to travel.*
Wanted in Michigan
12/22/2020
Berrien Springs, MI | Ellen
Contact: ellenmalone2013 @ gmail . com
*Baby or young rabbit - harlequin, mini rex, or mixed breed.*
Wanted in Missouri
12/29/2020
Florissant, MO | Andre
Contact: andrekimble1983 @ gmail . com | (314) 482 - 0930
*Rabbit wanted, any breed.*
Wanted in Nevada
1/8/2021
Las Vegas, NV | Luke
Contact: lukerosenblum @ gmail . com | (760) 613 - 1485
*Holland Lops, Dwarfs, Lionheads, etc. We have been operating pet stores since 1998 and are looking for a responsible and reliable rabbit breeder to sell to us. If you are interested, please contact us. Thank you.*
Wanted in Ohio
12/17/2020
Canton, OH | Martha
Contact: mjstockdale @ neo . rr . com | (330) 265 - 7771
*Hotot, mini or dwarf lop, Netherland Dwarf, any small rabbit other than Lionhead or Angora. Prefer less than one year old.*
Wanted in Oklahoma
12/31/2020
Marlow, OK | Elizabeth
Contact: stephens_elizabeth1709 @ yahoo . com | (903) 918 - 5909
*American Chinchilla rabbits wanted - 2 does and 1 buck.*
Wanted in Pennsylvania
12/18/2020
Somerset, PA | Rebekah
Contact: rflange17 @ gmail . com | (484) 844 - 7854
*Two baby Mini Lop females - one white, one tan.*
Wanted in Texas
1/2/2021
Arlington, TX | Thai
Contact: setotran @ gmail . com | (940) 612 - 9936
*French Lop, Flemish Giant. Young.*
1/4/2021
Ingram, TX | David
Contact: dbedair59 @ gmail . com | (830) 353 - 7901
*Rabbit wanted.*
Wanted in Washington State
1/4/2021
Sammamish, WA | Anita
Contact: anitakumarX @ gmail . com | (425) 837 - 1797
*Female lionhead. Prefer white with black markings, and doesn't have a black mustache.  Other colors are fine, just looking for one we fall in love with.*
Wanted in West Virginia
1/14/2021
Craigsville, WV | Samuel
Contact: integritypcs @ yahoo . com | (410) 444 - 8585
*New Zealand Rabbits, Californian Rabbits wanted.*
Wanted in Wisconsin
1/4/2021 
Friendship, WI | Tammy
Contact: tammyyuker @ gmail . com | (608) 403 - 8278
*Netherland dwarf baby black buck.*
---
*** Attention Breeders ***
If you breed rabbits regularly and wish to advertise, the Rabbits Classifieds form below is not for you!
Instead, visit our Rabbit Breeders page to fill out a listing form! (It's free!)

Here's the request form for your rabbits classified ad on this page:
---
Warning Regarding Rabbit Classifieds

We do not know you, your rabbit, or your prospective customer / seller! Therefore we have not vetted the condition of the rabbits offered through our rabbit classifieds.
Let me just be honest with you. Please do not purchase, and please do not sell:
Sneezing rabbits! Sneezing rabbits are very sick rabbits. Rabbits with Pasteurellosis have acquired it because their immune systems cannot ward off the germ. If by mistake you obtain a rabbit with snuffles, you'll be in for a very long and expensive road if you don't wise up and simply euthanize the poor thing. (Very occasionally rabbits with snuffles overcome the illness. This is due to good fortune, providence, or the fact that the causative germ was not Pasteurella multocida after all.)


Cranky rabbits! Some rabbits just DON'T make good pets. These are the ones with a propensity to bite or scratch, are ultra-dominant, and will not be good for your family.


Rabbits with overgrown teeth! (Also called buck teeth or wolf teeth.) The likelihood of buck teeth self-correcting is very slim, though such correction is not un-heard-of. It just almost never happens, leaving you to whack the rabbits' teeth short every 4-6 weeks. Or have the vet do it or pull those teeth permanently. Why take on the headache when you can simply obtain a rabbit with normal teeth?  


Rabbits with intestinal upsets or diarrhea at the time you're considering the purchase! Yes, it is very possible the digestive upset is transitory. It is also possible that the rabbit has one or more dangerous parasites. 


Rabbits with head tilt! Head tilt is a sign of brain involvement with most likely either Pasteurellosis, or EC (E. cuniculi).
ALSO NOTE: If the rabbit you're thinking of buying has been vaccinated with BunnyVac, you will have no idea of this animal's true health status, and you will need to continue vaccinating it with yearly doses of dead virus and potentially toxic aluminum and formaldehyde (etc.) for as long as the rabbit lives. (All that aluminum may very well shorten both the quality and longevity of life.) 


Two Other Ways to Advertise Your Rabbits-for-Sale in Addition to Rabbits Classifieds