Rabbit Classifieds: Wanted and For Sale
Rabbit Classifieds ...
Finally! Another avenue for finding rabbits to purchase that does not involve Craigslist or Facebook.
Want to find a rabbit? If you are actively looking for a pet rabbit or are having trouble finding one, perhaps this page can help! We are able to put a rabbits-wanted listing on this page advertising your desire for a rabbit.


Need to part with your rabbit? We can help you sell your pet rabbits to folks who are actively looking to acquire one or more rabbits. We know that peoples' lifestyles, situations, and seasons change. If you are ready (or need to) part with your healthy rabbit, contact us and provide the information and contact info a prospective buyer will need in order to purchase your bunny.
CLICK HERE TO REQUEST A RABBIT CLASSIFIEDS LISTING
---
To Sell your Pet Rabbits
Here's how our rabbit classifieds work:
If you have one or more rabbits that you need to sell or give away and are not a rabbit breeder (we offer other free listings specifically for breeders ), we will give you a temporary classified ads for rabbits listing on the Raising-Rabbits website. Ask for this free service by filling out the form at the bottom of this page. 
Rabbit Classifieds Can Work For You!
"Thank you so much for posting my rabbits for sale - someone came to get them the very next day!" (BreAnna, TX)
"Our last rabbit sold today, thanks!" (Christy, WA)
"I sold all four of my rabbits (Altex, Californian) in less than 2 weeks, thanks!" (Robert, NY)
We will be looking for the following information:
Your Name
City and State
Are you selling a rabbit, or are you wanting to acquire a rabbit?
Breed, color, age, size of rabbit, as well as any other details you'd like to include. Details are good - how does the buyer know if they want your rabbit if you just tell them  "I gotta get rid of this rabbit" ...?
The point of contact of your choice (email, phone, FB page, website, etc.). No live links for email or phone numbers, to avoid spam bots.


CLICK HERE TO REQUEST A LISTING
Rabbits Wanted
Yes, we do Rabbit Classifieds: Wanted Ads as well!  If you are looking to buy rabbits, follow the instructions above, and tell us what kind of rabbit you are looking for - breed, age, size and coloration, etc., if you have a preference. Your listing will display your name, location, point of contact (no live links), and any additional information you'd like to add relative to your desired pet rabbit.
If you are searching for a rabbit, an additional option is our  Rabbits for Sale State by State page.
Go to Rabbit Classifieds Wanted section now.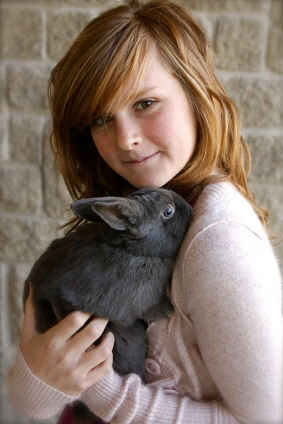 Rabbit Classifieds: Post rabbits wanted ads, or rabbits for sale ads. We'll leave your ad up at least 1 month.
RABBIT CLASSIFIEDS: ONE MONTH LISTINGS

We will date your rabbit classified ad listing, and remove it after one or so months (30-ish days).

This is because we have no way of knowing whether or not your rabbit classified ad listing is up to date after even one day. If you sell your rabbit, we'd love it if you'd drop us a note and say your rabbit is sold already. If you do, we'll take the listing down. But if you do not, a no longer valid listing does no one any good. That's why in order to offer this free service, we hope a month will be long enough for you to make the sale. If you need more time, simply resubmit your listing. Thank you!


---
Rabbit Classifieds: FOR SALE
---
Rabbit Classifieds - Rabbits for Sale in Zimbabwe
For Sale in Manicaland
11/6/2020
Manicaland, Mutare Dangamvura | William
Contact: williammufambi @ gmail . com 
*Sunset has several breeds of rabbit and coney, plus rabbit meat sausage, available every season. Sunset is located at 12605 Gimboki South.*


Rabbit Classifieds - Rabbits For Sale in the United States
In Arizona
11/3/2020
Scottsdale, AZ | Rebecca
Contact: ralyman8902 @ gmail . com | (602) 391 - 5835
*Unsure of age (young) and breed, mixed brown/white coat, small to medium in size. Extremely friendly and sociable, very calm, interested in new environments. Good with large and small dogs.* 
In California
10/27/2020
Sacramento, CA | Jessica
Contact: jessicarios1314 @ yahoo . com | (916) 743 - 8756
*Holland Lop.*
In Florida
11/16/2020
Tamarac, FL | Giselle
Contact: diaz281393 @ bellsouth . net | (954) 380 - 1306
*Beautiful sweet Holland Lop Tort, 9 weeks old with blue eyes for sale.  Price $100.*
11/16/2020
Apopka, FL | Brunilda
Contact: brunie626 @ gmail . com | (321) 419 - 5231
*American Rabbits, 2 males, 7 months old.*
In Georgia
11/2/2020
Rex, GA | Kemi
Contact: lulusheks27 @ gmail . com | (678) 698 - 5106
*Mixed breed, bought from pet store. Brown with white spots, 6-8 months old, small rabbit. Not been spayed/neutered.*
In Illinois
11/6/2020
Peoria Heights, IL | Bailey
Contact: Bailey.wilson18 @ icloud . com | (309) 419 - 7550
*Floppy-eared brown and white rabbit.*
11/24/2020
Orland Park, IL | Hani
Contact: dmedicine9 @ gmail . com | (630) 210 - 1142
*Dwarf Hotot Babies.*
In Maryland
11/5/2020
Leonardtown, MD | Matthew
Contact: matthewmatt @ comcast . net 
*One Mini Lop Broken Agouti Chestnut Buck, 8 weeks old. Pet quality (no pedigree).*
In Massachusetts
11/16/2020
Beverly, MA | Lorelei
Contact: loreleivener @ gmail . com | (617) 487 - 9227
*Dwarf/Lionhead rabbit, black, 4 lbs and 4.5 years old, female, spayed. She is a healthy, friendly housepet that enjoys snuggling on the couch and binkying around on soft carpeted floors. She has not had a cage for the past 3 years and does very well with a large enclosure when not supervised. She is litterbox trained.*
In Michigan
11/5/2020
Charlevoix, MI | Elizabeth
Contact: lizzy1697 @ yahoo . com | +1 (989) 259 - 6090 | Facebook
*Dutch rabbits; 1 black buck, 1 chocolate buck, and 1 chocolate doe. Born on 8/21/2020. Both of the bucks have great lines and could make good show rabbits. The doe doesn't have a perfect line so she would make a great pet.*
11/10/2020
Reading, MI | Elizabeth
Contact: wineingerelizabeth @ gmail . com | (517) 398 - 4335
*I have 5, 7 week old mini lop mix rabbits who need a home. Colors are black broken & brown broken. Very cute.*
11/10/2020
Plainwell, MI | Amanda
Contact: abrennans @ yahoo . com | (269) 366 - 8079
*9 week old, blonde, Lionhead/Netherland dwarf for sale.*
11/16/2020
Monroe, MI | Autumn
Contact: autumnbujak34867 @ gmail . com | (734) 915 - 0977
*European rabbit, brown/grey, 4 months old.  Bought from a family in Carleton in August as a baby. Very sweet and good with kids.*
Pet-marked Dutch rabbits available in Branson MO
In Missouri
11/16/2020
Branson, MO | Michelle
Contact: walkonandbenew @ gmail . com    (-> See photo ->)
*Pet quality Dutch bunnies. Parents both on site, great personalities, handled frequently. Brown/Gray and White (Dad is black and white, Mom is cream and white). Cream and white male available now, new litter ready on Christmas week.*
In North Carolina
11/10/2020
Saint Paul's, NC | Kathy
Contact: eekranch44 @ gmail . com
*Lionhead kits about 10.5 weeks old. These kits have been socialized around adults, kids & dogs. The female is a panda Angora-Lionhead, one male is white with whisks of tan down his back & eyes, the larger male is part Angora with smooth coat and multi colors around his eyes & ears. They are stunning little kits.*
In Ohio
11/27/2020
Washington Court House, OH | Bayley
Contact: Bayleymt1019 @ gmail . com | (740) 505 - 0999
*Mini Rex broken black buck (spotted black and white). Will be one year old in April.*
In Pennsylvania
11/24/2020
Manheim, PA | Kelina
Contact: kelina1 @ gmail . com | (717) 808 - 3682
*Dutch Bunny, born April 2020. Small rabbit, white and black. We take her out daily but feel she is lonely and needs a companion. Hutch, water bottle, litter box, toys, food dish and any leftover hay/food included.*
In South Carolina
11/24/2020
Ladson, SC | Bryan
Contact: paladinbreeden @ yahoo . com | (843) 471 - 7491
*New Zealand rabbit, handled daily.*
In Texas
10/26/2020 
Missouri City, TX | Jakaylah 
Contact:  williams.jakaylah0303 @ gmail . com | (346) 757 - 1947
*Selling my Rex rabbit named Ginger.  She's 2 months old. She likes to be rubbed and loves strawberries. She will follow you around and want to be all up on you.*
---
Rabbit Classifieds: RABBITS WANTED!
Rabbit Classifieds for Rabbits Wanted in Zambia
Wanted in Lusaka
10/26/2020 
Lusaka, Lusaka | Boas 
Contact:  boas.nkhowani @ medstore . co . zm | 260971755856
*Wanted: Any Giant type rabbit for meat. I hope to venture into rabbit farming in Lusaka, Zambia.*
---
Rabbit Classifieds for Rabbits Wanted in Canada
Wanted in Ontario
10/26/2020 
Newington, ON, Canada | Karen
Contact:  kareson1 @ yahoo . ca | (613) 809 - 3208
*Looking for a breeding pair or trio of non-vaccinated German Angoras, 2 or 3 does and a buck. Will consider English with proof of non-matting gene pedigree! Would prefer young/kits if possible for our fledgling fibre farm. Will come and pick up if in Ontario or Quebec, will send someone to pick up and handle the border stuff, or will consider shipping if too far away. Thanks much, looking forward to hearing from you.*
---
Rabbit Classifieds for Rabbits Wanted in Philippines
Wanted in Negros Occidental
11/25/2020 
Bacolod City | Erwin
Contact:  escanuelaerwin @ gmail . com | 4314240
*One New Zealand breeder doe - I would like a quotation.*
---
Rabbit Classifieds for Rabbits Wanted in the United States
Wanted in California
11/16/2020
Apple Valley, CA | Cindy
Contact: turbostyxx @ gmail . com | (562) 832 - 2577
*Holland or mini holland bunny male baby 8 wks or older.*
11/16/2020
Fallbrook, CA | Jan
Contact: 4jcgarnett @ gmail . com | (760) 645 - 3277
*Looking for a trio of healthy New Zealand White rabbits bred for meat, from excellent stock. Willing to pay $50/each.*
11/24/2020
Richmond, CA | Tajzhane
Contact: Tajzhanejohnson4 @ gmail . com | (510) 410 - 9063
*Rabbit wanted! It doesn't matter what kind of bunny - I would just like it to be a baby and male.*
Wanted in Florida
10/26/2020 
Interlachen, FL | Polly
Contact:  grannypms @ gmail . com | (386) 336 - 1196
*I'm looking for a lopped ear, gray, new bunny.*
Wanted in Iowa
11/16/2020
Knoxville, IA | Katelin
Contact: katelin_huddle07 @ hotmail . com 
*Looking for a mini Holland Lop rabbit.*
Wanted in Louisiana
11/6/2020
Gretna, LA | Diamond
Contact: Diamondaprofit @ gmail . com | (504) 913 - 2404
*Looking for a young Holland Lop rabbit.*
Wanted in Michigan
10/26/2020
Hesperia, MI | Paula
Contact: pblackmore15 @ gmail . com | (231) 769 - 5130
*Angora rabbit any kind. It will be an inside pet for my grand children. Will be loved. We want an angora because we'd like to learn to spin. Preferred method of contact is phone.*
11/16/2020
Chesterfield, MI | Brian
Contact: Brian.banning225 @ gmail . com | (313) 318 - 0019
*Holland Lop, Florida White, New Zealand. Beginning meat rabbit program.*
Wanted in Mississippi
11/16/2020
Jackson, MS | Safari
Contact: safari.heath2006 @ gmail . com
*Wanted - a black or gray baby bunny. I love bunnies so much.*
Wanted in New Jersey
11/5/2020
Wayne, NJ | Michelle
Contact: life070580 @ aol . com | (201) 759 - 8308
*Wanting a female dwarf no older than 3 months.*
Wanted in New York
10/26/2020
NYC, NY | Vinny
Contact: VinnyRabbits @ gmail . com | (917) 363 - 6449
*I am looking for White New Zealand rabbits, at least one (but preferably two) females, and one male (from a separate litter), for breeding purposes. Hopefully not too far from The Bronx / lower Westchester County; perhaps within 1.5 - 2 hours' drive. So this includes NJ, CT, and perhaps even PA / DE as well. Preferred method of contact is phone text, best chance of me seeing it asap.*
11/16/2020
New York, NY | Selena
Contact: snb403 @ nyu . edu | (347) 567 - 2605 | (914) 924-9827
*Young, Netherland Dwarf, Holland Lop, American Fuzzy Lop, any color, any size.*
Wanted in Ohio
11/24/2020
Cincinnati, OH | Jennifer
Contact: whitejj96 @ gmail . com
*Wants a rabbit.*
Wanted in Oregon
11/3/2020
Keizer, OR | Anna
Contact: anna.sponable @ icloud . com | (971) 701 - 8002
*Looking for a pedigreed, male blue eyed white (BEW) lionhead. Minimum age: 8 weeks, maximum age: 4 years. I live in Salem Oregon.  I'm willing to travel within two hours to get the rabbit. If the rabbit is not in good health please tell me!*
Wanted in Texas
11/16/2020
Corpus Christi, TX | Omar
Contact: Ofarias842563 @ gmail . com | (361) 445 - 8047
*Rabbit wanted.*
Wanted in Utah
10/26/2020 
St George, UT | Kristie
Contact: kristiekb1014 @ yahoo . com | (435) 659 - 5427
*Full Mini Rex, 6-8 weeks. No specific colors.*
Wanted in Washington State
11/24/2020
Everett, WA | Hope
Contact: moodyrulez @ gmail . com | (425) 559 - 3149
*American Chinchilla Rabbit.*
11/24/2020
Snohomish, WA | Fannye
Contact: fannyporter4 @ gmail . com | (206) 755 - 0560
*German Angora, young.*
Wanted in Wisconsin
11/24/2020 
Onalaska, UT | Aditi
Contact: aditi.muduganti @ gmail . com | (435) 659 - 5427
*I'm looking for a rabbit near me.*
---
*** Attention Breeders ***
If you breed rabbits regularly and wish to advertise, the Rabbits Classifieds form below is not for you!
Instead, visit our Rabbit Breeders page to fill out a listing form! (It's free!)

Here's the request form for your rabbits classified ad on this page:
---
Warning Regarding Rabbit Classifieds

We do not know you, your rabbit, or your prospective customer / seller! Therefore we have not vetted the condition of the rabbits offered through our rabbit classifieds.
Let me just be honest with you. Please do not purchase, and please do not sell:
Sneezing rabbits! Sneezing rabbits are very sick rabbits. Rabbits with Pasteurellosis have acquired it because their immune systems cannot ward off the germ. If by mistake you obtain a rabbit with snuffles, you'll be in for a very long and expensive road if you don't wise up and simply euthanize the poor thing. (Very occasionally rabbits with snuffles overcome the illness. This is due to good fortune, providence, or the fact that the causative germ was not Pasteurella multocida after all.)


Cranky rabbits! Some rabbits just DON'T make good pets. These are the ones with a propensity to bite or scratch, are ultra-dominant, and will not be good for your family.


Rabbits with overgrown teeth! (Also called buck teeth or wolf teeth.) The likelihood of buck teeth self-correcting is very slim, though such correction is not un-heard-of. It just almost never happens, leaving you to whack the rabbits' teeth short every 4-6 weeks. Or have the vet do it or pull those teeth permanently. Why take on the headache when you can simply obtain a rabbit with normal teeth?  


Rabbits with intestinal upsets or diarrhea at the time you're considering the purchase! Yes, it is very possible the digestive upset is transitory. It is also possible that the rabbit has one or more dangerous parasites. 


Rabbits with head tilt! Head tilt is a sign of brain involvement with most likely either Pasteurellosis, or EC (E. cuniculi).
ALSO NOTE: If the rabbit you're thinking of buying has been vaccinated with BunnyVac, you will have no idea of this animal's true health status, and you will need to continue vaccinating it with yearly doses of dead virus and potentially toxic aluminum and formaldehyde (etc.) for as long as the rabbit lives. (All that aluminum may very well shorten both the quality and longevity of life.) 


Two Other Ways to Advertise Your Rabbits-for-Sale in Addition to Rabbits Classifieds