Rabbit Classifieds: Wanted and For Sale
Rabbit Classifieds ...
Finally! Another avenue for finding rabbits to purchase that does not involve Craigslist or Facebook.
Want to find a rabbit? If you are actively looking for a pet rabbit or are having trouble finding one, perhaps this page can help! We are able to put a rabbits-wanted listing on this page advertising your desire for a rabbit.


Need to part with your rabbit? We can help you sell your pet rabbits to folks who are actively looking to acquire one or more rabbits. We know that peoples' lifestyles, situations, and seasons change. If you are ready (or need to) part with your healthy rabbit, contact us and provide the information and contact info a prospective buyer will need in order to purchase your bunny.
CLICK HERE TO REQUEST A RABBIT CLASSIFIEDS LISTING
---
To Sell your Pet Rabbits
Here's how our rabbit classifieds work:
If you have one or more rabbits that you need to sell or give away and are not a rabbit breeder (we offer other free listings specifically for breeders ), we will give you a temporary classified ads for rabbits listing on the Raising-Rabbits website. Ask for this free service by filling out the form at the bottom of this page. 
Rabbit Classifieds Can Work For You!
"Thank you so much for posting my rabbits for sale - someone came to get them the very next day!" (BreAnna, TX)
"Our last rabbit sold today, thanks!" (Christy, WA)
"I sold all four of my rabbits (Altex, Californian) in less than 2 weeks, thanks!" (Robert, NY)
We will be looking for the following information:
Your Name
City and State
Are you selling a rabbit, or are you wanting to acquire a rabbit?
Breed, color, age, size of rabbit, as well as any other details you'd like to include. Details are good - how does the buyer know if they want your rabbit if you just tell them  "I gotta get rid of this rabbit" ...?
The point of contact of your choice (email, phone, FB page, website, etc.). No live links for email or phone numbers, to avoid spam bots.


CLICK HERE TO REQUEST A LISTING
Rabbits Wanted
Yes, we do Rabbit Classifieds: Wanted Ads as well!  If you are looking to buy rabbits, follow the instructions above, and tell us what kind of rabbit you are looking for - breed, age, size and coloration, etc., if you have a preference. Your listing will display your name, location, point of contact (no live links), and any additional information you'd like to add relative to your desired pet rabbit.
If you are searching for a rabbit, an additional option is our  Rabbits for Sale State by State page.
Go to Rabbit Classifieds Wanted section now.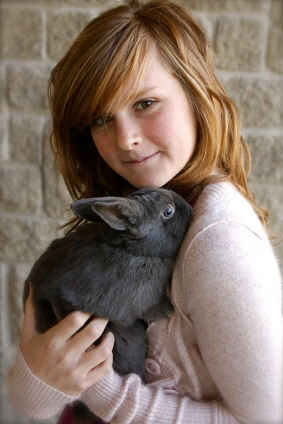 Rabbit Classifieds: Post rabbits wanted ads, or rabbits for sale ads. We'll leave your ad up at least 1 month.
RABBIT CLASSIFIEDS: ONE MONTH LISTINGS

We will date your rabbit classified ad listing, and remove it after one or so months (30-ish days).

This is because we have no way of knowing whether or not your rabbit classified ad listing is up to date after even one day. If you sell your rabbit, we'd love it if you'd drop us a note and say your rabbit is sold already. If you do, we'll take the listing down. But if you do not, a no longer valid listing does no one any good. That's why in order to offer this free service, we hope a month will be long enough for you to make the sale. If you need more time, simply resubmit your listing. Thank you!


---
Rabbit Classifieds: FOR SALE
---
---
For sale in New Ross, Ireland
Rabbit Classifieds - Rabbits For Sale in IRELAND
In Wexford
2/4/2021
New Ross | Denise
Contact: Denisebyrne53 @ gmail . com
"Four (4) baby rabbits, will be 6 weeks old and ready to go to new homes first week of February 2021. Bunnies are harlequin, steel, and broken-marked.*
---
Rabbit Classifieds - Rabbits For Sale in the United States
In California
2/11/2021
Chino, CA | David
Contact: Ochoadavid1364 @ yahoo . com | (909) 636 - 4077
*Domestic White. Red eyes. Adorable!*
In Colorado
1/31/2021
Tree, CO | Aylaya
Contact: arudas928 @ gmail . com
*We have two healthy, altered, and happy bunnies, Zeus and Cleo.  They are both 1.6 years old and we've had them since an early age.  I have a terrible allergy since day one that has made it difficult for cuddling and allowing them to free roam at all times.  They have a nice large 4x4 cage that they come out of, but I cannot be too close to snuggle.  They have a great companionship and need to stay together.  Please help us find a safe environment for them to live together in.*
In Florida
2/9/2021
Coral Gables, FL | Nailah
Contact: Nee23 @ miami . edu | (631) 704 - 5819
*Brown/white rabbit, about a foot long, five months old. Playful, energetic, outgoing.*
In Georgia
1/24/2021
Hinesville, GA | Tedell
Contact: tedellmoore @ gmail . com | (912) 432 - 6892
*New Zealand rabbits, 6 weeks March 1st. Male and female. Color: Brown and Black.*
In Maryland
2/11/2021
Upper Marlboro, MD | Tinuola
Contact: tinselfreeme @ gmail . com | (240) 486 - 3525 | tinuolamide17 @ gmail . com
*10 week old albino rabbit. Active and sociable.*
In New Hampshire
2/22/2021
Derry, NH | Alyssa
Contact: Alennon1990 @ gmail . com | (603) 714 - 5766
*Mini lop, male, 9 months, grey & white. Very laid back and friendly little guy!*
In New York
2/2/2021
Hamburg, NY | Tammy
Contact: tam70p @ yahoo . com | (716) 392 - 0786
*Mix breed Rex/Mini Lop cross. 8 weeks old;  8 available.*
In Ohio
1/28/2021
Trotwood, OH | Olivia
Contact: hardy87450 @ trotwood . k12 . oh . us | (937) 287 - 4880
*Brown and white rabbit, breed unknown. Good with strangers.*
In Pennsylvania
2/6/2021
Hanover, PA | Patricia
Contact: BeachcomberBunnies @ gmail . com | (717) 451 - 4936
*3 Netherland Dwarf males, white with black markings (broken black). Happy, healthy, friendly. Litter training has begun. $100, reservable with a $50 deposit through PayPal or Venmo. Balance payable when you come to take your bunny home.*
2/13/2021
Temple, PA | Tania
Contact: tcunnius16 @ gmail . com | (484) 769 - 8111
*Dwarf/angora bunnies, dwarf/lionheads, Californians, lionheads.*
2/13/2021
Saylorsburg, PA | Lora
Contact: LORAGUINN @ GMAIL . COM
*Rex Rabbits. Ready for new homes the first week of April. One grey, one black, two white broken and one orange broken.*
In Tennessee
2/24/2021
Gallatin, TN | Andrea
Contact: KeeParRabbitryandHomegoods @ gmail . com | andreakeesling @ gmail . com | 
(615) 489 - 7835
*Rex rabbits, pedigreed, 11 weeks old. Will sell with or without pedigree.*
In Texas
2/1/2021
Houston, TX | Amanda
Contact: alintelman11 @ gmail . com | (979) 248 - 3141
*Californians, white, approximately 4/5 months old, 5 rabbits total, all weigh over 5 pounds.*
2/8/2021
Channelview, TX | Neida
Contact: neidatamez @ yahoo . com | nathyslops @ gmail . com
*Holland lop - Handled and played with every day by my children, perfect pets.*
In Wisconsin
1/28/2021
Antigo, WI | Lareina
Contact: lvmybow @ yahoo . com | (715) 216 - 4629
*2 english angora rabbits torts. 1 male - black, not fixed, 1 female - tri color, fixed. Both under 1 year age. Plus: 2 litter boxes, 2 hay feeders, water bowls and food bowls, 2 5-tiered cages, 1 pink, 1 black, and more. All items purchased new when rabbits were 12 weeks old.*
---
Rabbit Classifieds: RABBITS WANTED!
---
Rabbit Classifieds for Rabbits Wanted in QATAR
Wanted in Doha
2/15/2021
Doha | Halil
Contact: elaga.halil @ gmail . com | WhatsAPP +97455826884
*Rabbits wanted, 5 - 12 months old - Tan, dwarf rabbits, Mini Rex, Lionhead, and other types too? All should be net and pure quality and good price (CIF Doha Qatar – Hamad international airport). We strive to be permanent customers.
Also looking for Peafowl, Ayam Cemani chickens, dong Tao - all should be net and pure quality and good price (CIF Doha Qatar – Hamad international airport).*
---
Rabbit Classifieds for Rabbits Wanted in the United States
Wanted in Arizona
2/24/2021
Phoenix, AZ | Brooke
Contact: brooklyn_pink @ hotmail . com | (801) 755 - 6550
*Young Angora rabbit, white or cream of possible.*
Wanted in California
2/24/2021
Fair Oaks, CA | Cindy
Contact: landercindy1 @ gmail . com | (916) 218 - 0968
*Rabbit wanted, a large super cuddly bunny.*
Wanted in Florida
2/1/2021
Port St. Lucie, FL | Jodi
Contact: Jodiknecht1026 @ gmail . com | (772) 626 - 5370
*New Zealand or other large breed for meat.*

2/6/2021
Apopka, FL | Ethan
Contact: Jethanjm172 @ gmail . com | (321) 299 - 3776
*Mini Lop, any color, young, small, doe.*
Wanted in Illinois
1/28/2021
Grayslake, IL | Dani
Contact: danibennett40 @ gmail . com | (847) 899 - 7549
*Rabbit wanted - preferably under 2 years of age, litterbox trained, spayed or neutered, up to date on exams/nail trims/vaccines/check ups & bloodwork. I am not sure if I have a breed preference, but my last 2 have been shy and reserved, so a smaller bun with high energy and willing to be cuddled/handled easily would be a significant help.*
2/24/2021
Cicero, IL | Debra
*Rabbit wanted, small healthy baby.* Rabbit purchased - FAST results within 24 hours!
Wanted in Iowa
1/31/2021
Cedar Rapids, IA | Dan
Contact: dnoehl79 @ gmail . com | (319) 538 - 2863
*Rabbit wanted.*
Wanted in Kentucky
2/1/2021
Mayfield, KY | David
Contact: davidfreels69 @ gmail . com | (731) 212 - 7710
*Rabbit wanted - dwarf lop.*
Wanted in Maine
2/15/2021
Eliot, ME | Peggy
Contact: peggyturner478 @ comcast . net | (878) 758 - 4589
*Himalayan rabbit, baby or young buck. Indoor pet home. Looking for a laid back, gentle rabbit used to being handled. Prefer black points.*
Wanted in Missouri
2/24/2021
Laddonia, MO | Beth
Contact: bethmosier56 @ gmail . com | (314) 717 - 1898
*Looking for American Chinchilla pair for breeding, young or juveniles.*
Wanted in Nevada
2/13/2021
Carson City, NV | Christa
Contact: christa4prokopen @ gmail . com | (775) 781 - 1629
*Silver fox - Meat rabbits.*
Wanted in Ohio
2/15/2021
Brunswick, OH | Alvin
Contact: alvin.hickling @ yahoo . com | (330) 410 - 9497
*Pedigreed American white rabbits. A breeding pair or trio would be great, 6 months old or younger. I would pay a good price for them, now or any time in the future.*
Wanted in Pennsylvania
1/25/2021
Philadelphia, PA | Lindsay
Contact: lmaria.ward @ gmail . com | (917) 202 - 7816
*Dwarf Hotot, baby bunny.*
1/25/2021
Williamsport, PA | Shannon
Contact: seking1979.sk @ gmail . com | (570) 337 - 1666
*Breed: American Rabbit - blue, a couple months old.*
2/1/2021
Nesquehoning, PA | Nicole
Contact: Nahartranft @ gmail . com
*Giant or American Chinchilla, New Zealand or other large meat breed. Looking for pickup approximately 2/14. 8 weeks of age. Looking for unrelated does. My new set up is arriving this week, looking to pick up within the first couple weeks of February!*
2/24/2021
Millerstown, PA | Christine
Contact: jhoover186 @ emypeople . net | H (717) 589 - 0082 | C (570) 765 - 6661 (call or txt)
*Purebred mini rex male, any age from 8 wks to 1 year. No papers needed.*
2/24/2021
Waynesboro, PA | Kimberly
Contact: kimberlybgreen @ hotmail . com | (717) 446 - 5485
*Rabbit wanted, any breed but preferably a lionhead.*
Wanted in South Carolina
2/21/2021
Elgin, SC | Jorge
Contact: Georgepegues @ yahoo . com | (907) 750 - 7615
*Im looking for 25 Eastern cottontail rabbits, 22 females, 3 bucks. Call first, then txt.*
Wanted in Tennessee
2/4/2021
Athens, TN | Andrew
Contact: Chasidyreid603 @ gmail . com | (423) 368 - 7648
*Wanted - a baby rabbit.*
Wanted in Virginia
1/25/2021
Ringgold, VA | Rose
Contact: rosem4890 @ gmail . com | (434) 483 - 3418
*Mini Rex any color a year or younger.  Text price, location, and pictures. Thanks.*
---
*** Attention Breeders ***
If you breed rabbits regularly and wish to advertise, the Rabbits Classifieds form below is not for you!
Instead, visit our Rabbit Breeders page to fill out a listing form! (It's free!)

Here's the request form for your rabbit classifieds ad on this page:
---
Warning Regarding Rabbit Classifieds

We do not know you, your rabbit, or your prospective customer / seller! Therefore we have not vetted the condition of the rabbits offered through our rabbit classifieds.
Let me just be honest with you. Please do not purchase, and please do not sell:
Sneezing rabbits! Sneezing rabbits are very sick rabbits. Rabbits with Pasteurellosis have acquired it because their immune systems cannot ward off the germ. If by mistake you obtain a rabbit with snuffles, you'll be in for a very long and expensive road if you don't wise up and simply euthanize the poor thing. (Very occasionally rabbits with snuffles overcome the illness. This is due to good fortune, providence, or the fact that the causative germ was not Pasteurella multocida after all.)


Cranky rabbits! Some rabbits just DON'T make good pets. These are the ones with a propensity to bite or scratch, are ultra-dominant, and will not be good for your family.


Rabbits with overgrown teeth! (Also called buck teeth or wolf teeth.) The likelihood of buck teeth self-correcting is very slim, though such correction is not un-heard-of. It just almost never happens, leaving you to whack the rabbits' teeth short every 4-6 weeks. Or have the vet do it or pull those teeth permanently. Why take on the headache when you can simply obtain a rabbit with normal teeth?  


Rabbits with intestinal upsets or diarrhea at the time you're considering the purchase! Yes, it is very possible the digestive upset is transitory. It is also possible that the rabbit has one or more dangerous parasites. 


Rabbits with head tilt! Head tilt is a sign of brain involvement with most likely either Pasteurellosis, or EC (E. cuniculi).
ALSO NOTE: If the rabbit you're thinking of buying has been vaccinated with BunnyVac, you will have no idea of this animal's true health status, and you will need to continue vaccinating it with yearly doses of dead virus and potentially toxic aluminum and formaldehyde (etc.) for as long as the rabbit lives. (All that aluminum may very well shorten both the quality and longevity of life.) 


Two Other Ways to Advertise Your Rabbits for Sale in Addition to Rabbit Classified Ads