List Your Rabbits for Sale!


List Your Rabbits For Sale on Raising-Rabbits.com: This free service will help people in your area who want rabbits in their lives to find and purchase the rabbits you have for sale.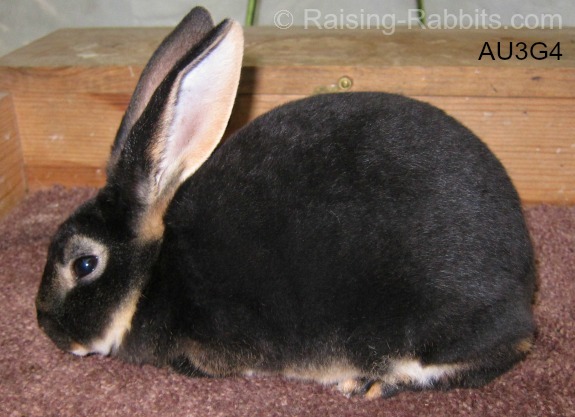 List Your Pet Rabbits for Sale on Raising-Rabbits.com for Free
List Your Show Rabbits on Raising-Rabbits.com for Free

No more fears of unfair flagging and ad removal (as happens on Craigslist way too often)


A very frequent question
to Raising-Rabbits is:


I want to buy a rabbit but I can't find any near me!
Well, I happen to know that there are LOTS of rabbits being raised around the entire USA and Canada (and internationally). So what is the difficulty?

The difficulty over the last few years has been the onslaught of animal rights terrorism that has frightened some rabbit breeders into the shadows. This is, of course, exactly the desired result of those organizations such as PETA who wish to put a halt to all pet or animal ownership around the globe.

Animal terrorism should be punished to the full extent of the law. (RICO laws apply.)
And in the meantime, why should breeders cower in the shadows when there are a surprising number of folks desperately desiring to buy a rabbit or three? People love and need their pets, and some of them even discover the joy of rabbit breeding.
They would love to find you.
Raising-Rabbits can help you get the word out, and without excessive risk to you or yours.


Rabbit Breeders:
List Your Rabbits For Sale on Raising-Rabbits.com


"Thank you so much
for this amazing service you provide for rabbitries. We have had so many emails from your website this year. I refer all of my customers back to your website and book if they have questions!"
(What the Fluffle Rabbitry in NC)

It's easy. We just need a little information from you. Use the form below to provide this info:
Rabbitry Name or your own name
City and state (or county and state)
Breed or breeds you offer for sale (say mixed breed or unknown if applicable)
Optional:

A brief comment about your rabbits, if desired

Point of contact, preferably a rabbitry website with contact info, or your phone number or email address

(we'll remove any live links so you don't get inundated with spam or phishing attacks, but your potential customers will know how to reach you)
Your Rabbits for Sale Listing will be placed on the "Rabbits for Sale in your state" page on Raising-Rabbits. People looking for rabbits near you will find you. (The popular Rabbits for Sale page offers tips on finding rabbits for sale, AND links people looking for rabbits to rabbit breeders listed state by state - (rabbits-for-sale-by-state).

Note:
Our listings are offered to rabbit breeders

 who tend to have rabbits for sale now and again throughout most of the year. 
If you are a pet rabbit owner with a surprise litter, or a few bunnies for sale every blue moon, list your rabbits for sale on our Rabbit Classifieds page. We offer free 30-day listings on that page, which also gives you the form that will provide the information we will need in order to post your rabbit classified ad.
Alternatively, you are welcome to post your rabbits for sale on our Facebook page, or you can make a post at the bottom of the Rabbits for Sale in Your State page (the state in which you live). For example, if you live in Pennsylvania, go to Rabbit Breeders, then page down and click the "Pennsylvania" link under "Rabbits for Sale State by State."
Feel free to contact us if you have questions.
NEW:


Advertise Your Rabbitry with a "Featured Rabbitry" Page on Raising-Rabbits.com!

Why should people purchase your rabbits?
Why don't you tell them why...!
We'll create for you a full web page featuring your rabbitry on Raising-Rabbits.com. We'll tell your story and link visitors directly to your rabbitry website (or other contact information of your choice). 
Tell Me More About Featured Rabbitry Pages 
Consider becoming a member of the American Rabbit Breeding Association