MapleRidge Stables Rabbitry
Mapleridge Stables Rabbitry in Rigaud, Quebec, Canada, is your source for beautiful Himalayan rabbits in all four colors.
Rigaud is located not too far from Montreal, Quebec, right on the border of the provinces of Quebec and Ontario.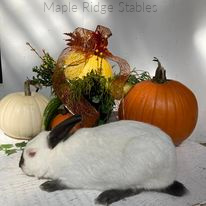 Snoop Rab says "Just chillin with my Himi's drinking pumpkin juice..."
Featured Rabbitry!   Maple Ridge Stables (Click the link to go to the full page)
Rigaud, Quebec
Maple Ridge Stables Rabbitry
Breeds: Himalayan (The Pandas of the Rabbit World)
More detail: Himalayans have great laid back personalities so they are a good rabbit for kids. They have white bodies with colored "points", ie ears, nose, paws, and tail. The points are in 1 of 4 beautiful colors: black, chocolate, blue, or lilac.
Check out their Featured Rabbitry page for lots of detail and great pictures! 
Email: MapleRidgeStablesinc @ gmail. com
Facebook: MapleRidgeStablesInc
Phone: (418) 222 - 1990
6/13/2021


Chocolate-pointed Himalayan bunny, bred by Mapleridge Stables Rabbitry.

About MapleRidge Stables Rabbitry
Adult chocolate-pointed Himalayan rabbit.
| | |
| --- | --- |
| | Marie-Eve, owner of MapleRidge Stables Rabbitry, is the neighbor of respected rabbit breeder Livia Delattre, owner of Les Petits Lapin de Guimauve. Ms. Delattre has been working at length with selectively breeding Himalayan rabbits in all four varieties, black, blue, chocolate, and lilac. |
---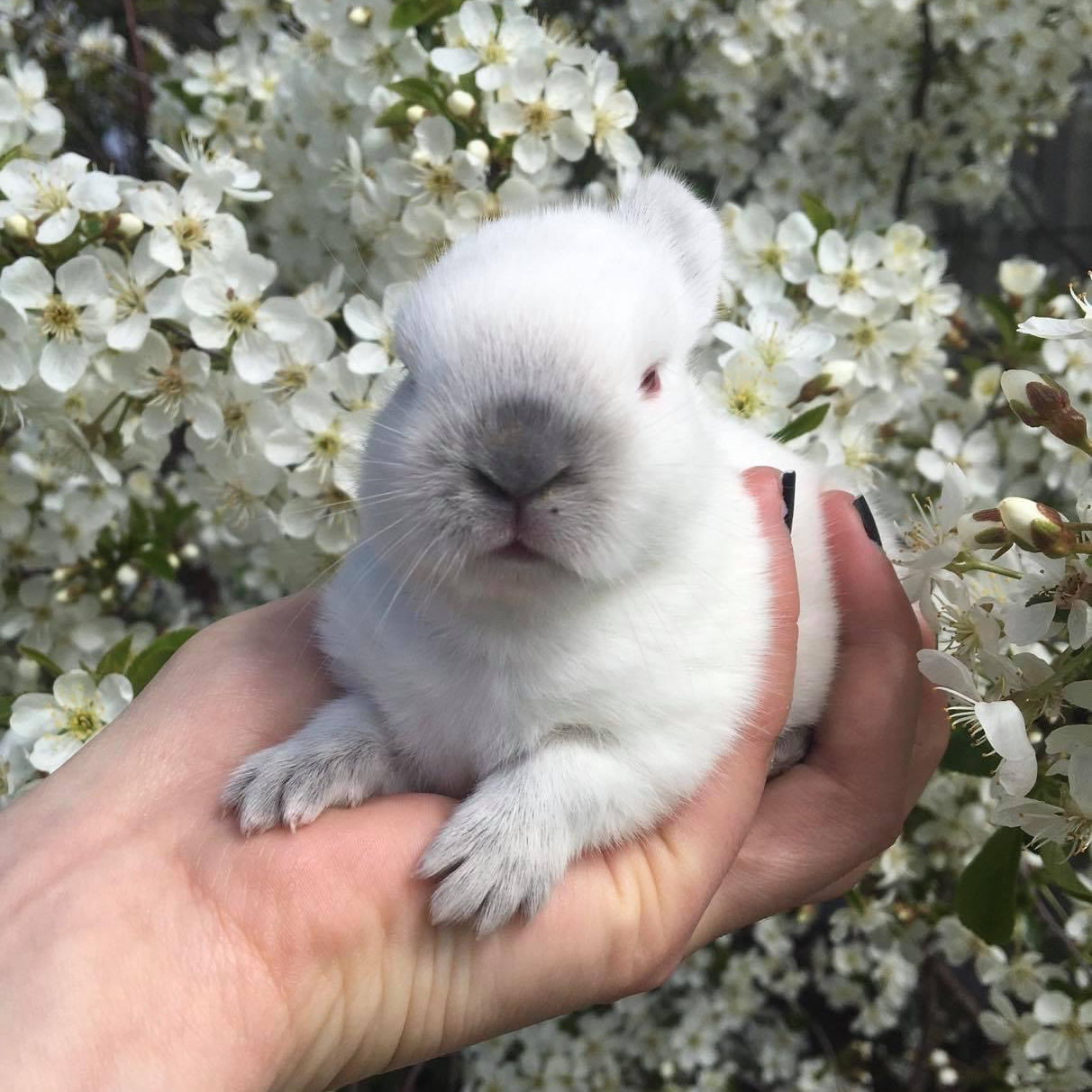 Blue-pointed Himalayan bunny.
Ms. Delattre turned over the breeding program of these Himmies to MapleRidge Stables Rabbitry, in order to focus more exclusively on a different breed. The bloodlines of these beautiful rabbits will continue to advance through the continuing efforts of MapleRidge Stables Rabbitry.

---
Himalayans are remarkable in their gentleness and acceptance among children and 4-H programs. They are very tolerant of handling, and make wonderful pets.
---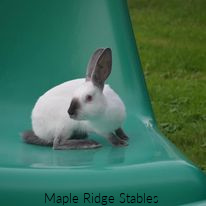 All rabbits come with pedigree, and will be dewormed. 
Pricing:
Usually ranges between C$100 - 250.00, depending on individual conformation, attitude, and more.
---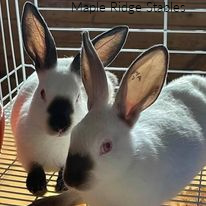 Chocolate point Himalayans
 Also available:
Shavings, hay, grain, rabbit manure.
Please reach out to MapleRidge Stables Rabbitry for more information.



---
All rabbits are pedigreed, and are suitable for livestock, pets, and/or show.

MapleRidge Stables Rabbitry is a member of the American Rabbit Breeder Association, and show their rabbits at ARBA-sponsored shows.


Quarter Horses, Miniature Horses, German Shepherd Dogs
Additionally, MapleRidge Stables breeds and sells:
Quarter horses
Miniature horses
German Shepherd Dogs

See below for photos of horses and German Shepherds.
Are you interested in more info about horses, or German Shepherds?
Please contact MapleRidge Stables Rabbitry for answers to any of your questions. Contact info is above.

Beautiful German Shepherds
Beautiful sire and dam of German Shepherd puppies available at MapleRidge Stables.
Inquire as to timing of litters and availability, or to place yourself on a waiting list.

Double-Value Guarantee
Our policy is to always OVER-deliver on value,
which is why your purchase is fully covered by our
Double-Value Guarantee.
Go ahead - take any of our e-books for a test drive. Peruse our detailed informational and educational e-books. Examine our plans for building rabbit cages, runs, or metal or PVC hutch frames. Check out the Rabbit Husbandry info e-books.
If you aren't completely satisfied that your e-book purchase is worth at least double, triple or even quadruple the price you paid, just drop us a note within 45 days, and we'll refund you the entire cost. That's our Double-Value Guarantee.
Note: When you purchase your e-books, they will be in PDF format, so you can download them to any device that supports PDF format. We advise making a back-up copy to a drive or cloud account. If the books are lost, you can also purchase another copy from Raising-Rabbits.