Featured Rabbitry Page - An Entire Web Page to Advertise Your Rabbitry!

Featured Rabbitry Page - Advertise Your Rabbitry with a full web page on Raising-Rabbits focused fully on your rabbits, rabbitry, and rabbit-related products, with info, descriptions, photos, and links directly to your contact info.

Why should people purchase your rabbits?
Here is your opportunity to tell them exactly WHY, with an entire web page dedicated to your rabbitry on Raising-Rabbits.com.
Why should you have a page featuring your rabbitry on Raising-Rabbits if you already have your own rabbitry website??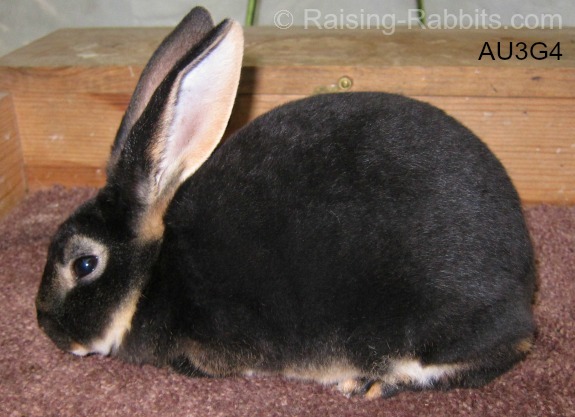 Because Raising-Rabbits gets A LOT OF TRAFFIC.
Some of your potential customers may be looking for you but haven't found you because your website isn't ranked well in the search engines. If your rabbitry website seems virtually invisible on the world wide web, then we can help.
A lot.
There are on average 4,000 unique visitors to Raising-Rabbits on any given day. Those visitors visit at least 10,000 pages on Raising-Rabbits every day, and during heavy travel seasons that page count is much higher. 
Not all the visitors will be looking for what you have to offer, but some of them will be thrilled to discover your rabbitry!
Cost: $8.00/month
OR $80/year
(or 12 months for the price of 10)


---
Here's what you get with a Featured Rabbitry Page Subscription:
CONTENT: Your page will contain at least 300 words focused on your rabbitry, your rabbits, their sires/dams, your animal husbandry practices. It will focus on any information you care to include.

You send us the words/content that you'd like us to publish on your rabbitry page. We reserve the right to edit the content (without changing the intent) to eliminate any spelling errors and/or to strengthen the grammar or writing, for example. 

OPTIONAL: If writing is not your strong suit, we can write the content for you, for a one-time charge of $60. You provide your phone number and/or email address so we can interview you or otherwise obtain the information you'd like to see on your Rabbitry Page. Details below. 


PHOTOS: Your page will include multiple photos, possibly including your rabbitry, you, your rabbits, their sires/dams, etc.

You give us permission to use photos you already have on your website, OR you send us the photos you wish us to use. All copyrights remain yours.


SEARCH ENGINE OPTIMIZATION: Your page will be optimized for both search engines and visitors, including on-page and off-page "signals," so both visitors and search engines will find your page.


BASIC RABBITS FOR SALE LISTING: Is included, and will be placed on the "rabbits for sale in your state" page.


LINKS: Lots of links! We will link to your Featured Rabbitry Page from the right column of the Raising-Rabbits website. including on the home page. Find an additional link on the Rabbits for Sale page, and the "rabbits for sale in your state" page.



Subscribe Here to a Raising-Rabbits Page that
Features Your Rabbitry:


Featured Rabbitry Page Subscription
Select your preferred payment option


Hit the Subscribe button


Go to Your Rabbitry Page, which fully explains the details we need from you (including photos), and provides a questionnaire which will make it easy for you to submit the information for your rabbitry page. Alternatively, we're happy to receive information and photos via email to info @ raising-rabbits (dot) com.


Once we receive your email, we'll post your page within 7 business days and send you the link to the page.


Contact Us if you have any questions!



Need Us to Write Your Rabbitry Page Content?


Is writing not your strength? Do you prefer that we write the page for you? We can do that.
A one-time writing fee of USD$60 will apply. We still need info from you, so go to Your Rabbitry Page which has the questionnaire form. Fill out the questionnaire with as much information as possible, and push the 'send' button. 

We'll take your information (or help you know what to tell us) and craft an appealing featured rabbitry page. We'll add your photos, check it for accuracy, and ask you to review everything for accuracy. You'll be happy with the results, we think!  
Click below to ask us to write your page for you. 



Featured Rabbitry Page Content Preparation:
$60.00
We'll still need information from you in order to write your rabbitry page.
Go to Your Rabbitry Page which has the questionnaire form that will help you with sending the details that you will want us to put on your featured rabbitry page. 
Questions? Just ask.



Need to Unsubscribe?
Should you ever wish to unsubscribe from this service, simply return to this page and hit the Unsubscribe button. A simple click will take care of matters for you.

Please cancel my  Subscription
To change from a monthly plan to the more economical yearly payment plan, please unsubscribe, and then re-subscribe (above) with the new payment option activated.
Unless you are changing your payment choice, we will cancel your subscription, delete the page that features your rabbitry, and remove your rabbits for sale listing from the state page.
As always, if you ever have questions, just contact us and we'll ensure your satisfaction.