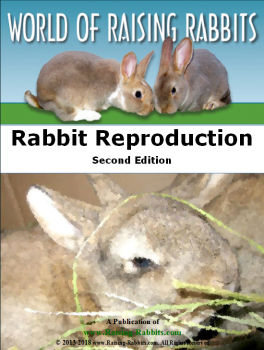 Would you like to learn more about rabbit romance?
Our ebook, Rabbit Reproduction, covers everything from the first thump of love to the babies getting weaned and finding their own husbuns and bunwives.
Rabbit Reproduction is everything you need to know and do regarding lagomorph love.
2023 is the Year of the Rabbit, so all of our ebooks are 30% off! Check out our ebooks in the Bunny Bazaar! Lots of titles to choose from!
We hope that you've enjoyed these rabbit photos! In the form below we'd love to see some of your rabbit photos! 
Have a photogenic rabbit?
We'd love to see pictures of your rabbits, and while you're at it, why don't you tell us about them?

Are yours pet rabbits? Meat or show rabbits?
What kind of rabbit(s) do you have?
Do you raise any endangered breeds?
Do you participate in rabbit agility or other fun activities with your rabbits?