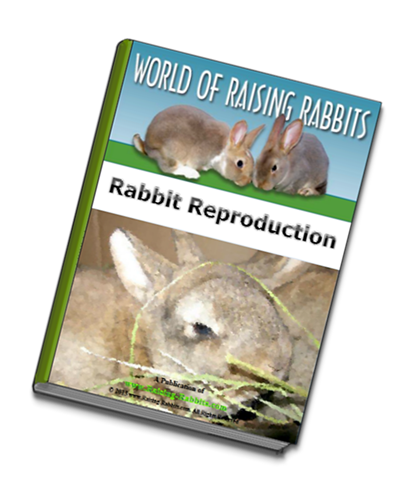 RABBIT REPRODUCTION
Our ebook, Rabbit Reproduction, covers everything from the first thump of love to the babies getting weaned and finding their own husbuns and bunwives.
Rabbit Reproduction is everything you need to know and do regarding lagomorph love.
You can have everything available on your computer in one spot, AND you can also print yourself a copy to take out to the rabbit hutch when you are checking on your fluffy bundles of joy. Here are just a few of the many subjects covered:
Is my rabbit pregnant?
When can my rabbit get pregnant? (And how often can she get pregnant.)
How will I know if she is pregnant?
What does she need?
What does she do?
What can I do if there are complications?
What should I look for? 
What do the babies need?
The only thing this book doesn't cover is throwing a baby shower for your rabbits. 
Click here to learn more about this e-book
2023 is Year of the Rabbit! All of our ebooks are on sale 30% off for the entire year!If you would like to know what titles we have available check out our BOOKSTORE.
If you already know that Rabbit Reproduction is exactly what you need, click BUY NOW! 
Only 12.99  $8.99
Your purchase is 100% Risk Free. See our Double-Value Guarantee below.