Mini Lop Rabbit
Mini Lop Rabbits. Get the history, description, standards, and photos of Mini Lops. Is this small adorable lopped pet rabbit breed right for you?
The Mini Lop (known as the Dwarf Lop in the UK) was created in Germany under the name Klein Widder. This medium-sized lop-eared rabbit is larger than a Holland Lop but significantly smaller than a French Lop, yet looks like both breeds.  
History of the Mini Lop Rabbit Breed

Efforts to create this medium-to-small lopped rabbit began in Germany in the early 1950's. Two breeders in particular were instrumental in developing the breed: Mr. Erhard Kiener of Bischmisheini, and Mr. Johannes Geerds of Neumunster.
Starting with the French Lop, these two German breeders added the genetics of several other breeds: Chinchilla, Dwarf Lops, English Lops, Hermine (which is the German version of the Polish breed), and New Zealand. After several years of breeding, the newly minted Deutsche Klein Widder (Little German Lop Ear) finally hit German show tables. 
The breed was immediately popular. They were accepted into the German Standards in 1973.
Rabbits crossed the border into Holland in 1972, and traveled across the pond to the USA in the same year, imported by Mr. Bob Herschbach.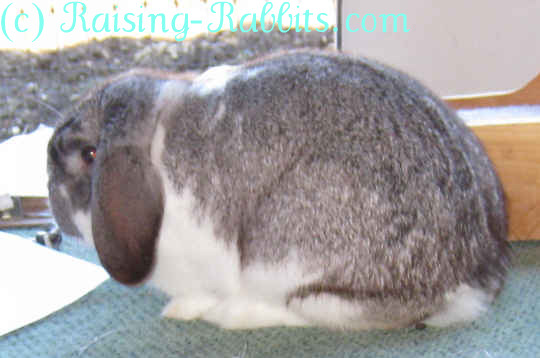 History in the USA

In the USA, the reception of the Klein Widder at the 1974 ARBA convention was lukewarm,  for various reasons. 
The breed in America needed a name change and a champion. The new name was Mini Lop. Then, Mr. Herb Dyck of California formed the Mini Lop Rabbit Club of America (MLRCA) in 1978 with a dozen other dedicated breeders.
Within 3 years, the Mini Lop was officially recognized as an ARBA breed in 1980. At this point, with over 700 members, any hang-ups over the new breed were a thing of the past.

The Mini Lop club membership went through a hiccup or two in 2011. The ARBA charter was dropped from the MLRCA, but a new charter was granted to a new Mini Lop club, the American Mini Lop Rabbit Club (AMLRC).
Description and Standards
The Mini Lop looks very much like both the French Lop and the Holland Lop, with lopped ears, and a compact rounded body.  They are recognized in many colors, including brokens.
At a maximum weight of 6.5 pounds (2.95 kg), the Mini Lop is half the size of the French Lop, and 2.5 pounds heavier than the very small Holland Lop.
In the UK, they are known as Dwarf Lops and are limited to a maximum of 2.38 kg (5.25 pounds). 


Interested in other rabbit breeds?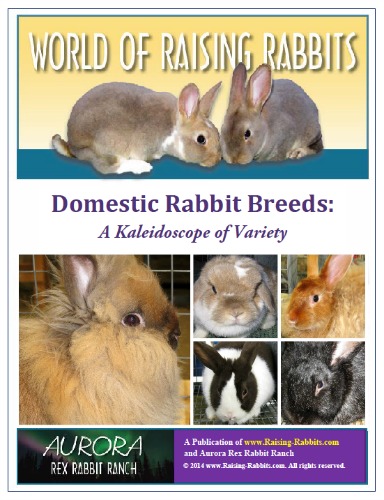 Get the full scoop and tons of full-size photos by purchasing our e-book...


Domestic Rabbit Breeds: 
A Kaleidoscope of Variety


Visit Breeds of Rabbits for a complete description of the e-book, and to purchase it. 


All of our ebooks are on sale 30% off!