Rabbit Rhythms 
October 2019 
Newsletter

Species of Wild Rabbits
There are a plethora of different domesticated breeds of rabbits, but what about rabbits in the wild?
There are a surprising number of wild rabbit species, ranging from the cottontails of North America to the exotic Sumatran Striped Rabbit of Asia. Many of these wild rabbits adapt to survive extreme conditions, residing in areas such as the Sahara Desert, or the freezing climate of the northernmost parts of Canada.
Another breed, the European Rabbit, has been released into continents such as Australia and is now causing massive amounts of damage to the environment. Learn about various different wild rabbit species and how they have adapted and interact with their environment. 
Learn more at Wild Rabbit Species.
---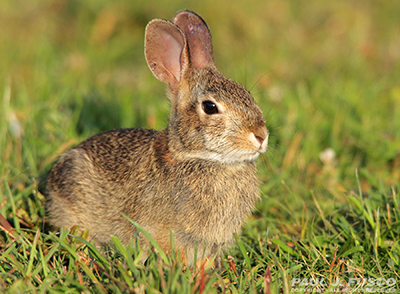 Cute Cottontail
The Account of the Cute Cottontail
Meet Bunny Rabbit, a young, precocious, desert cottontail. A Raising-Rabbits visitor in Livermore, California, took the time to share her heartwarming story about a cottontail companion with us. 
It is not often one gets to read about an uncommon bond between human and rabbit, developed through a mutual understanding of respect, boundaries, and trust. 

Interested in other rabbit breeds?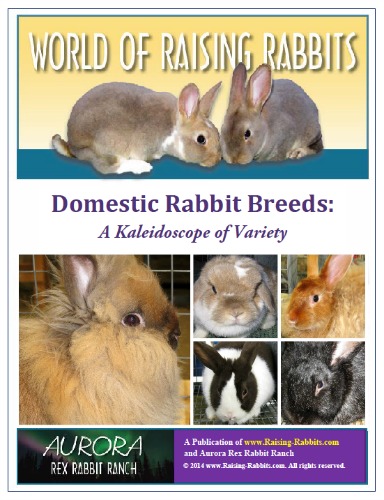 Are you trying to decide which breed is best for you?

Do you see a bunny available, but haven't heard of that kind before?
Are you curious about the different types of rabbits?
Check out our ebook, Domestic Rabbit Breeds. We also have lots of other great books with everything you need to know about rabbits, from housing to healthcare. Check out our BOOKSTORE.

As the autumn leaves fall, so do our prices!
All of our ebooks are ON SALE, 30% off!
What?! You Have to Litterbox Train Your Pet Rabbit?
Rabbits can be amazing indoor pets. They are easy to handle, perfect for children, and- not to mention- are super cute! However, what many people do not realize about indoor rabbits, is that they need to be potty trained- unless you don't mind taking the extra time to clean up a stinky mess all day, every day.
You're in luck! It is not hard to litter box train your pet rabbit. Learn all about how to litterbox train your rabbit step-by-step, on pages 47-49 in The Rabbit Raising Problem Solver.
Are Rabbit Colonies Better than Cages?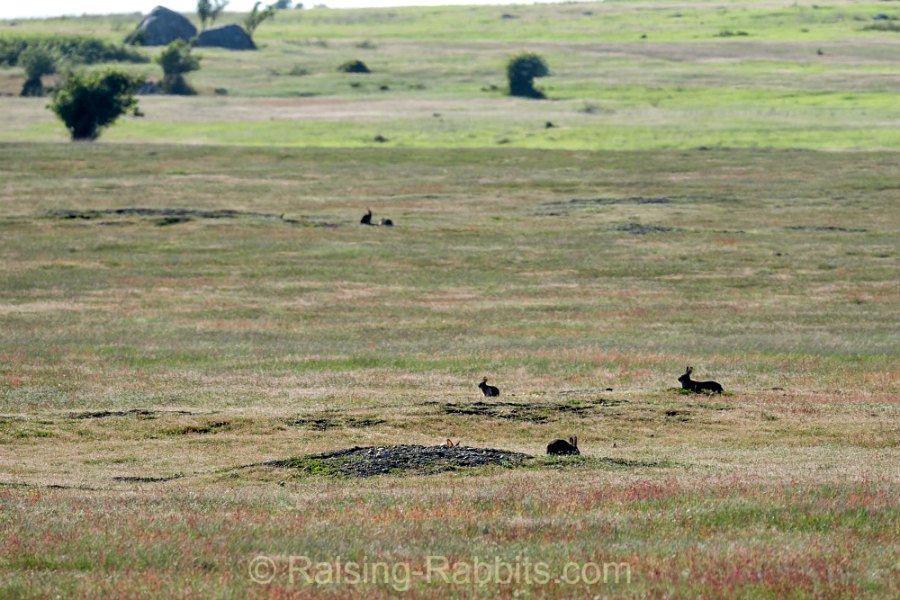 Rabbit Colony
Rabbit colonies are large enclosed areas where your rabbits are able to range freely without the constraints of a cage. Colonies are deemed a natural way for rabbits to live in harmony as opposed the supposed "cruelty" of confining them. 

This mindset has been heavily promoted by animal rights activists, but what many people don't realize is that allowing your rabbits to roam free is an easy way to cause excessive mortality.
For one, allowing them to roam in an enclosure open to the sky makes them susceptible to predators. Birds of prey, raccoons, feral cats, and other predators can easily scale a 6-foot fence. Rabbits can also escape these enclosures by digging, even if the fence is 2 to 3 feet deep into the ground.
Colonies also risk diseases, such as fleas, ear and fur mites, and parasites. It is extremely hard to monitor your rabbits for disease, breeding, etc. as they often develop a habit of running or hiding from you. 
Cages are not cruel! Cages keep rabbits safe from both predators and disease. Wire cages are MUCH more hygienic than colonies (and wooden cages) because their droppings fall through the floor and do not expose them to harmful bacteria. Rabbits, especially the does, do not have a need to be social, and are perfectly content with being alone.

Additionally the use of cages permits selective breeding which improves the quality of the rabbit herd, and therefore the quality of the rabbits' lives. 
For more information on rabbit colonies, check out The Rabbit Raising Problem Solver on pages 84-86. (If you still like the idea of creating a rabbit colony, the book will also help you do so.)
Rabbits Wanted
People love rabbits. People WANT rabbits in their lives. It is GOOD when children learn empathy through taking care of rabbits. How do we know? Child psychologists say so, and we hear the same frequently from visitors to this website.
Today we heard from Macey in Pennsylvania:
"I am interested in getting a rabbit. My son and I did research and we want a dwarf bunny or something similar. We have been looking for months and it has been very difficult to find rescues that have bunnies. Please get back to me at your earliest convenience."
Do you live in Pennsylvania?
Do you live in eastern Pennsylvania to the west of Philadelphia, and do you raise dwarf or small rabbits?? If so, please check out Macey's rabbit wanted ad on our Classified Ads for Rabbits page and see if you can provide the bunny they are looking for.
She would really appreciate it.
In the meantime...
Rabbit Breeders: Keep Breeding! People need your purebred rabbits, because purebred rabbits have the known characteristics people are specifically looking for. They also out-perform other breeds according to their specific genetic profiles. We'll help you sell your rabbits for free on our Rabbits for Sale in Your State page.
Pet Owners: Do you find yourself with a planned or unplanned litter of bunnies? The Classified Ads for Rabbits page can help you too. We feature month-long ads for rabbits wanted and rabbits for sale. Check it out!
---
---
Rabbits in the News
Many animal rights activists seem to be confused about what is "my rabbits," and what is "not my rabbits." This foggy brain condition was apparently in full inflammation in the head of a misguided vegan activist known as "Mythical Mia." 
Mia thought she needed to "rescue" someone else's rabbits. She attempted to abscond with nearly 100 rabbits that did not belong to her, but actually belonged to a farm in Osono, Spain. The mission was so chaotic that many rabbits ended up with broken spines, and five pregnant females died.
Final count? 90 rabbits dead, and only 16 rabbits stolen from the farm.
Way to go. Read the full story at this New York Post link.
Like this Newsletter?
Maybe your friends would too...
Your friends at Raising-Rabbits.com wish you a wonderful October 2019.
Enjoy your rabbits!