Rabbit Rhythms November 2020
Rabbit Rhythms November 2020: 
It's the 11th anniversary of Raising-Rabbits.com! We're celebrating by telling you a bit about ourselves, AND, we've dropped the price on all our e-books. All e-books are 10% discounted for the next two weeks!

In this month's newsletter, we also cover an underrated rabbits, the Lilac rabbit. These rabbits are known for what their name suggests, their beautiful lilac color!  Their coats give them an almost satin look, with the dove-blue shining brightly in the light. Read about the history behind these rabbits, in addition to their temperament and breeding standards.
Rabbits usually laugh at winter, which is just around the corner. And we can laugh too, with ultra-warm knit caps available through Raising-Rabbits.com. Keep reading!
---
Featured Rabbit Breed: Lilac
Breed History
'Lilac' in rabbit jargon is used in reference both to the breed and the color. The breed of rabbit is specifically named for its color, but the color itself can be found in many other breeds. The breed first appeared in multiple locations in the early 1900s. A rabbit breeder by the name of Mabel Illingworth crossed Havana Rabbits with Blue Imperials with the outcome being a lilac colored rabbit. Other breeders such as C.H. Spruty and R.C. Punnet created a larger, lilac colored rabbit by crossing Blue Beverens and Havanas. These three were condensed into the Lilac breed and were brought to the United States in 1922. 


Breed Information
As the name suggests, the only accepted color is lilac which is described as "medium dove gray." While there is only one color accepted, the shade of this color varies widely due to the different origins. Their ears are generally 3.5 to 4 inches long, and their weight averages around 5.5 - 7.9 lbs (2.5 - 3.6 kg). They are most used for their meat and coats but also kept as pets and for show. The Lilac breed has never been the most popular as they aren't as big as typical meat rabbits. However, they are very gentle, friendly, and easy to handle, making for great pets. 


---
It's Raising-Rabbits.com's 11th Anniversary (Woohoo!)
Introducing Karen Patry (aka Karen Sez)
Raising-rabbits.com was founded by Karen Patry eleven years ago on November 17, 2009. 
At the time, Aurora Rex Rabbit Ranch was thriving. I had a barnful of rabbits and many years of rabbit experience. My Rex competed well on the show table. Creating Raising-Rabbits.com during a lull in traditional employment was a huge lark. I love giving fellow rabbit breeders and rabbit lovers the educational and other tools in order to do well by their own rabbits. This is our mission:
To provide comprehensive information and how-to instructions on all aspects of raising rabbits.
I frequently answer reader questions. You'll find my comments and answers appended to reader questions with the preface, "Karen Sez..." 
For nearly all services on Raising-Rabbits, there is absolutely no charge. There are over 1,500 pages of free free information on Raising-Rabbits. We also offer several reasonably priced e-books and our book, Rabbit Raising Problem Solver, available in both paperback and Kindle versions. 
In 2015, my hub underwent heart surgery. That was the point at which I decided for his sake to minimize the actual rabbit raising. Nevertheless, Raising-Rabbits continues to be very popular on the world wide web, even if we don't actually raise and sell rabbits any longer.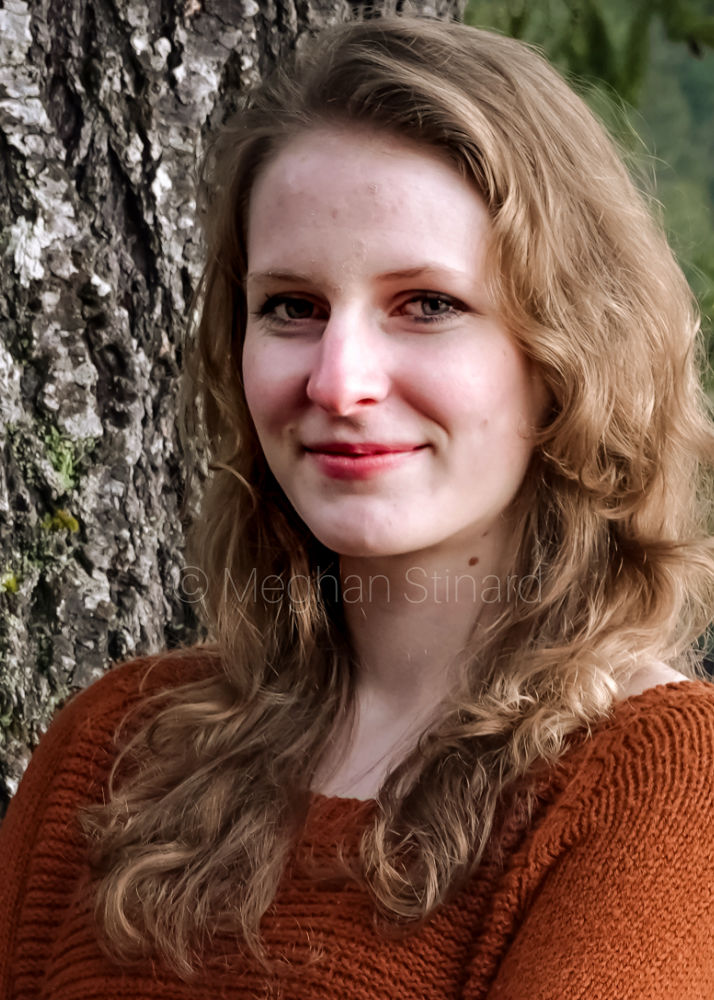 Meghan, admin assistant at Raising-Rabbits.com.
The workload continues to increase, and for this reason I was glad to find an excellent assistant - Meghan. Learn a bit about her below. With her heart set on a lucrative career in the medical field, I know we won't enjoy her skills forever, but I'm thrilled for her help while I have it.

Introducing Meghan Stinard (aka Meghan Wonders)
I'm Meghan Stinard, administrative assistant for Karen. My job is to write pages and newsletters, customer service, and keep the information on Raising-Rabbits.com up to date.
I am currently a third year university student at Washington State working towards my bachelor's degree in biology. My goal is to get my master's degree and become a Physician's Assistant. Karen is wonderful to work with, and she has supported me in obtaining my dream by supplying me with this job. I won't always work for Raising-Rabbits.com, but I am forever grateful for this experience. 
Learn more about us at Aurora Rex Rabbit Ranch. 


Winter is Nearly Here
Rabbits are generally unfazed by low temps even into sub-zero ranges. We've addressed this in prior editions of Rabbit Rhythms, and in regards to kits, on the website. Here are a couple links:
Winter probably affects us humans more than it does the rabbits. If you have any additional questions about taking care of your rabbits in winter, our Outdoor Rabbits in the Winter page covers all the details.
---
Like this Rabbit Rhythms November 2020 Newsletter?
Maybe your friends would too...
Your friends at Raising-Rabbits.com wish you a Happy Thanksgiving and wonderful November 2020. 
Enjoy your rabbits!