Rabbits for Sale in ID
Idaho
Rabbits for Sale in Idaho:
Find the rabbits you want to raise in your local Idaho neighborhood.
Rabbits for Sale in ID


Sponsored Links
Athol, ID 
Love You Lops Rabbitry
Breeds: Holland Lops.
More detail: :: I am a small town breeder that raises Holland lops for pets. All of my rabbits are purebred and can come with pedigrees. However, I only breed a few times a year and devote extra time to supporting pet owners.
Email: Loveyoulops @ gmail. com
Phone: (503) 314 - 5280
Website:  www.loveyoulops.com
12/7/2021

Blanchard, ID | Hangin' Low Lops Rabbitry
Breeds: Polish, Silver Fox, and Mini Lops.
More Detail: 20 years experience.
Email: hanginlowlops @ hotmail . com
12/6/2020
Bonners Ferry, ID | Breanna's Rabbitry
Breeds: Holland Lop. 
Contact: tdholdeman @ gmail . com 
Phone: (208) 597 - 5460
6/17/2021 (Updated)
Bonners Ferry, ID | AB's Bunnies
Breeds: Holland Lops and Lionheads
Email: dreamofhorses @ icloud. com
Facebook: Facebook.com/ABs-Bunnies-101012065472719/
4/22/2021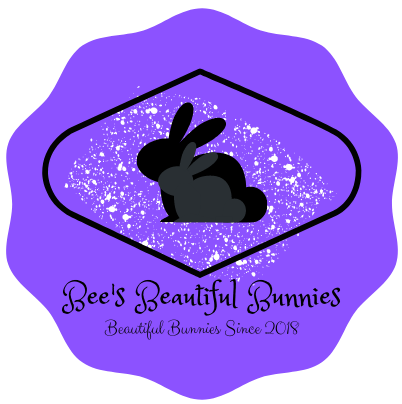 Bee's Beautiful Bunnies
Coeur D'Alene, ID | Bee's Beautiful Bunnies Rabbitry
Breeds: Holland Lop and Netherland Dwarf.
More detail: We raise only the sweetest, quality rabbits using only the best organic feed and medications. We are constantly expanding our knowledge to bring you the best rabbits possible. All our breeders are pedigreed.
Email: beesbeautifulbunnies@gmail.com
Website:  https://beesbeautifulbunnies.wordpress.com
11/8/2021

Council, ID | Lana's Angoras
Breeds: English Angoras
Email: lanajoura.angora @ gmail . com

Grangeville, ID | Cotton Patch Rabbitry
Breeds: Flemish Giants and Giant Crosses
Website: www.cottonpatchrabbitry.com
Email: cottonpatchrabbitry @ gmail. com
7/28/2021 (Updated)
Idaho Falls, ID | VIP Rabbitry
Breeds: Lionheads, Californians, Giant Chinchillas
Email:  viprabbitry2468 @ gmail . com
Phone: (208) 221 - 0267
Website: https://viprabbitry2468.wixsite.com/viprabbitry
Instagram: VIP Rabbitry
11/19/2020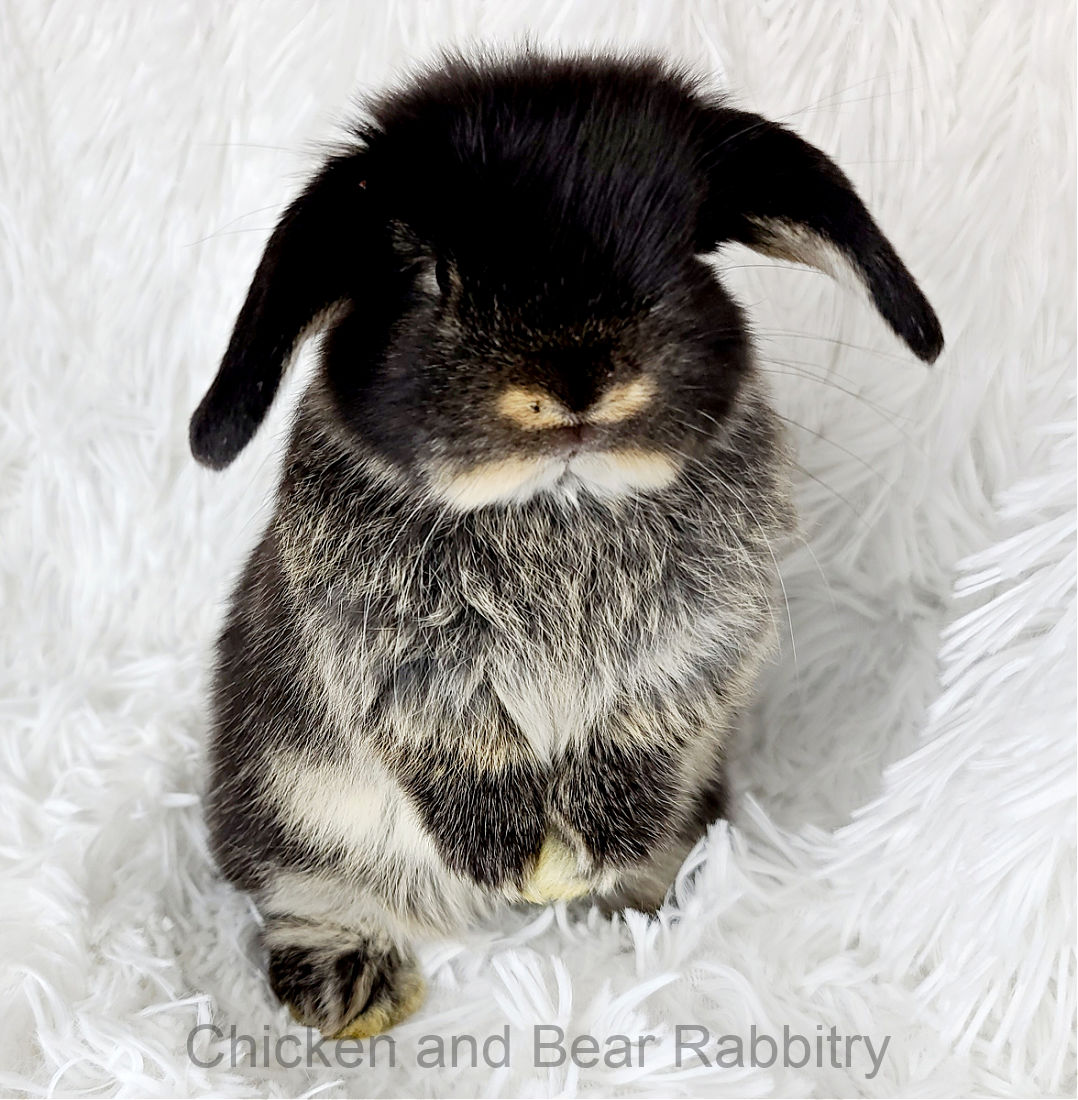 Black otter Holland Lop.

Idaho Falls, ID | Chicken and Bear Rabbitry - Featured Rabbitry
Breeds: Holland Lop rabbits
More detail: Purebred pets. Pedigrees available. We always give a little informational pamphlet to anyone that adopts from us. And, we always send transitional feed with our bunnies!
Email: aegardner2010 @ gmail. com
Phone: (208) 881 - 8973
Instagram: https://www.instagram.com/chickenandbearrabbitry
Facebook: https://www.facebook.com/chickenandbearrabbitry/
8/27/2021
Moyie Springs, ID | North Idaho Bun Bun Rabbitry
Breeds: Californian, New Zealand Whites, and Silver Fox rabbits.
More detail: Available in all ages and sizes. We keep the best meat rabbits and the sweetest pets for your family and ours.
Email: gwin2win4always @ gmail . com
Phone: (208) 217 - 0437
Facebook: https://www.facebook.com/rabbitwhisperingguru/
6/21/2021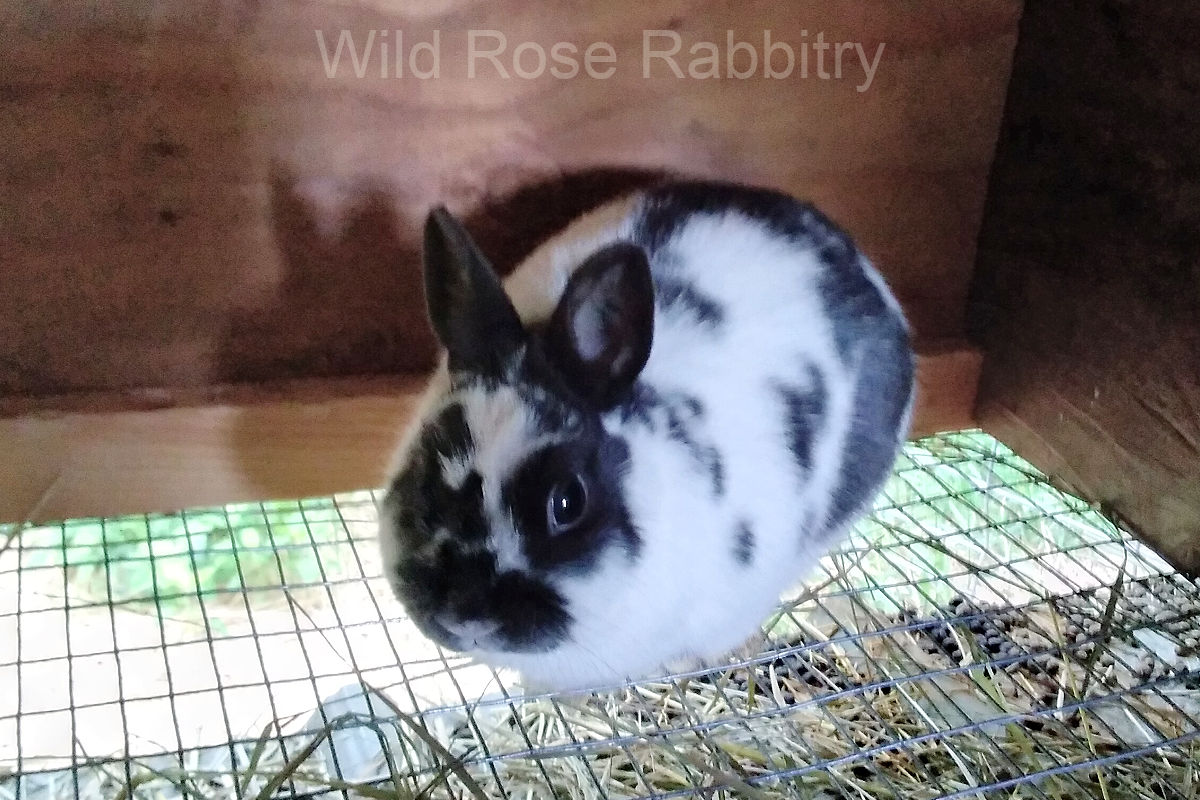 Priest River, ID | Wild Rose Rabbitry
Breeds: Polish
More detail: breeding pedigreed show and pet quality polish rabbits in chocolate, lilac, blue, black and broken.
Email: : Wildrosefinnsheep @ gmail. com
6/28/2021 (Updated)
Rathdrum, ID | Angora Dale Rabbitry
Breeds: French Angora
Email:  felisamans @ gmail. com 
Facebook: Facebook.com/angoradalerabbitry/
4/22/2021 (7/12/2021 Updated)
Soda Springs, ID | VIP Rabbitry
Breeds: Californians and Lionheads
More detail: All of our kits are handled from the day they are born till the day they leave out the rabbitry. We pride ourselves in how sweet and loving all of our rabbits are.
Email: : viprabbitry2468 @ gmail. com
Phone: (208) 221 - 0267
6/8/2021

*******

---
FREE to Rabbitry Owners and Breeders!

Request a listing for your own healthy pet and show rabbits on Raising-Rabbits.com for free!

No Cost, No Unfair Flagging or Ad Removal,
BIG Publicity (thanks to Raising-Rabbit's high traffic rates)

Advertise Your Rabbitry on Your Own Featured Rabbitry Page
Why should people purchase your rabbits?
Tell them why, with a Dedicated Web Page on Raising-Rabbits.com that features your Rabbitry.

Get multiple Links to your Information, for Minimal Cost

Woven Grass Comfort Toys (Great for Small Rabbits, Bunnies):
Buyer Beware
Rabbit raisers are a very good bunch, most of the time. We've heard of no problems with any rabbitries we've listed, but just the same, we ask that the buyer beware.
We have not visited the rabbitries listed. Do your research, keep your eyes open, and get yourself healthy rabbits:
Ask if the breeder has had problems with buck teeth. Look in the rabbit's mouth - the top

rabbit teeth

should overlap the bottom teeth.

Ask if any genetic problems lurk in the herd. Buying meat rabbits? Ask about yellow fat. Certain breeds and lines within breeds have have their own various genetic problems - ask.

Listen inside the rabbitry - If you hear *any*

sneezing

or see *any* white snot, you may wish to leave without rabbits. Snotty mats on forearms means a sick rabbit - don't buy. A damp nose (except on very hot days) might (but doesn't always) mean trouble - be cautious.
Turn the rabbit (or bunny) over to ensure the bottom is clean (no

diarrhea

). (Remnants of a  mild bunny diarrhea between 4 - 9 weeks old that has passed is not a problem.)

Buy at your own risk, and let us know of any problems. Thanks!