Rabbits for Sale in Tennessee

Rabbits for Sale in Tennessee (TN): Find the rabbits you want to raise in your local Tennessee town or county.



Rabbits for Sale in Tennessee


Athens, TN
Bad Bunnies Rabbitry
Breeds: Mixed, California, New Zealand, Lionhead.
More detail: Weaned Bunnies, 4 weeks old. Home raised and completely socialized.
Email: Badbunniesrabbitry @ gmail. com
2/28/2022
---
Atwood, TN
Bees Needs Dirty Ants Farm
Point of Contact: Laura
Phone/Text: (965) 363 - 3771
Email: Mybeesneeds @ gmail. com
Website: https://beesneedsco.com/              
Breed/Color/Age/Size: Continental Giants, French Lops, Lionlops. 
6/10/2022
---
Brush Creek, TN
Huckleberry Honies
Breeds: Silver Fox 
More detail: We are a small rabbitry specializing in breeding healthy happy rabbits and are working to promote this wonderful breed.
Email: Kristie.burgess @ yahoo. com
Phone: (615) 917 - 6687
10/11/2021
---
Chattanooga, TN
River & Sky Rabbitry
Breeds: Dwarf Lionhead, English Angora, Jersey Wooly, Lionhead
Email: mandalu76 @ icloud. com
Phone: (423) 280 - 0539
Facebook: River and Sky Rabbitry
11/12/2021

---
Chattanooga, TN
Desiree's Rabbits
Breeds: Flemish Giant
Email: Marburydesiree @ gmail. com
Phone: (423) 355 - 7360
11/15/2021

---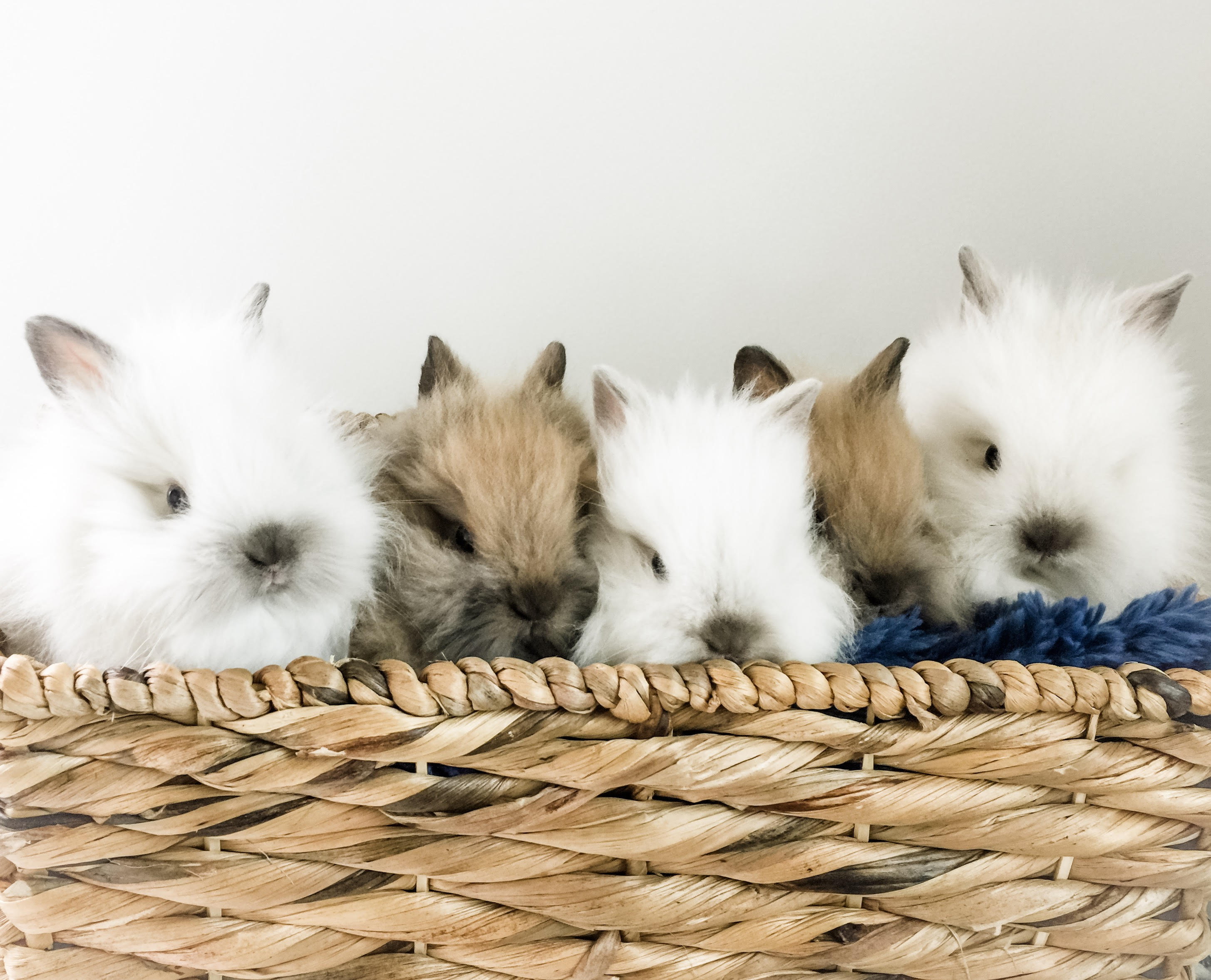 Michelle's Lionheads
Cleveland, TN
Michelle Busl
Breeds: Lionhead, full bred, semi-dwarf. 
More detail: Handled daily, very sweet and friendly.  
Email: Michellebusl @ gmail. com
(Updated 6/13/2021)
---
Gates, TN
Barrs Farms
Breeds: New Zealand, Rex and Holland Lops
Email: shanebarrs456 @ gmail. com
Phone: (731) 413 - 7502
3/21/2022

---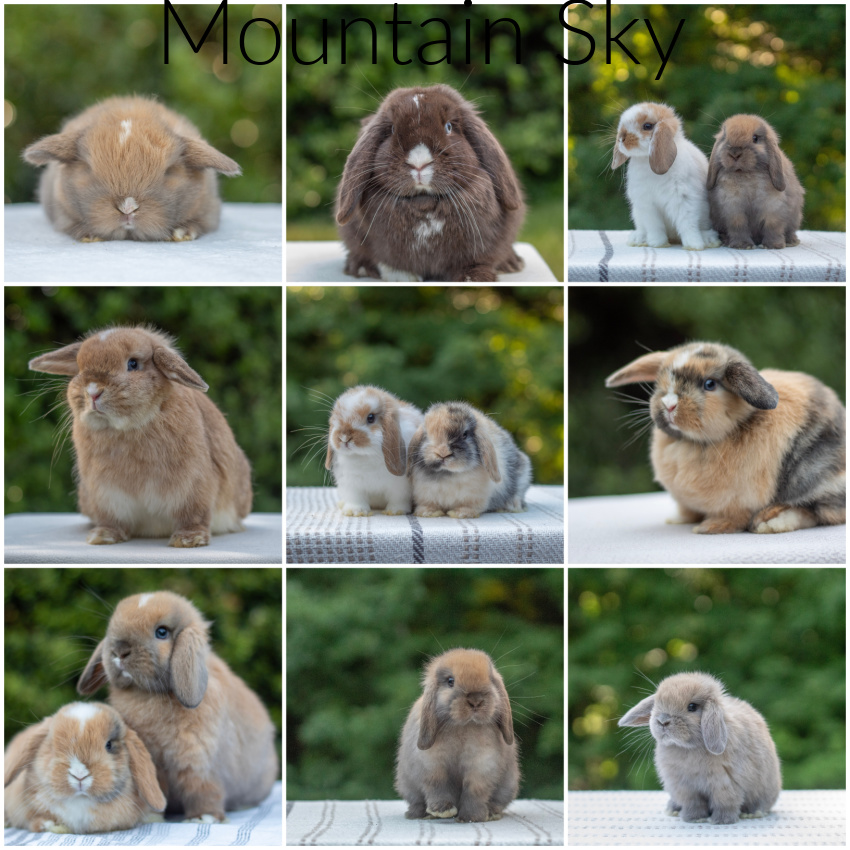 Holland Lops from Mountain Sky Rabbitry
Knoxville, TN
Mountain Sky Rabbitry
Breeds:  Holland Lops.
More detail: Mountain Sky Rabbitry is a small local breeder specializing in fully pedigreed Holland Lops. We are ARBA registered and focus on nice type, unique colors, and VM (blue eyed) bunnies! Our rabbits are raised indoors, litter trained, and socialized every day from birth. We breed for temperament as well as quality! We offer lifetime support, following you along your bunny journey and always there for questions or concerns! Visit our site to reserve or adopt a bunny, and feel free to email us with any questions!
Owners: Larke Sherrod and Nikolai Truan.
Email: mountainskyrabbitry @ gmail. com
Website: Mountain Sky Rabbitry
6/12/2021 (updated 3/2/2022)
---
Mountain City, TN
Southern Fluffs
Breeds:  Holland Lops, Double Mane Lionhead.
More detail: Bunnies are handled daily and raised indoors. Fully pedigreed and purebred. Will come with a small bag of transition food.
Email: m_64_cs @ hotmail. com
6/12/2021

---
Murfreesboro, TN
Fluffle Rabbitry 
Breeds: Lionhead, New Zealand, Standard Chinchilla, Mixed
Contact: flufflecontact @ gmail . com
---
Ocoee, TN
Haseburg Homestead & Rabbitry 
Breeds: Americans both blue and white varieties, Rex, Mini Rex.
More detail: All full pedigrees, brood, pet, show. Call for more info.
Email: Carole at Crayw @ hotmail. com
Cell: (856) 304 - 5615
8/20/2021 (Updated)
---
Palmer, TN
Barker Bunnies
Point of Contact: Sara
Breeds: Holland Lops, New Zealand. 
More detail: Here at Barker Bunnies, we breed quality pet and meat rabbits.  We strive to provide healthy and happy rabbits for your family. We work hard to provide our rabbits the best care and to insure that they have space to grow and feel safe. We're happy to answer any questions, and to make sure you get the perfect new addition to your family. 
Email: barkerbunnies @ gmail. com
Website: https://barkerbunnies.wixsite.com/barkerbunnies
3/18/2022 (Updated 5/12/2023)
---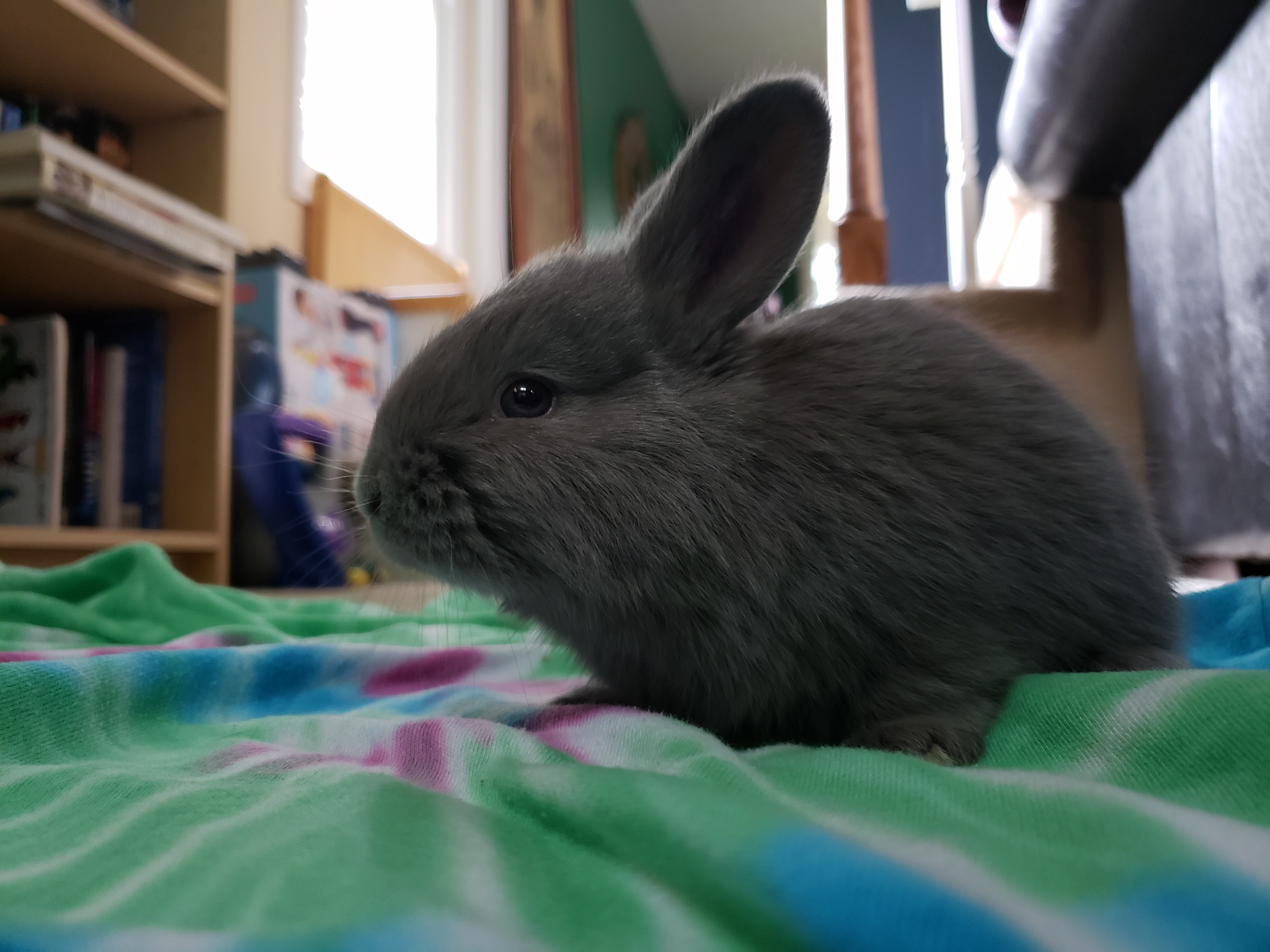 Red Rodeo Rabbitry
Powell, TN
Red Rodeo Rabbitry
Breeds: French Angora
Contact: RedRodeoTN @ gmail. com
Phone: (865) 410 - 1290
Facebook: https://www.facebook.com/RedRodeoTN
---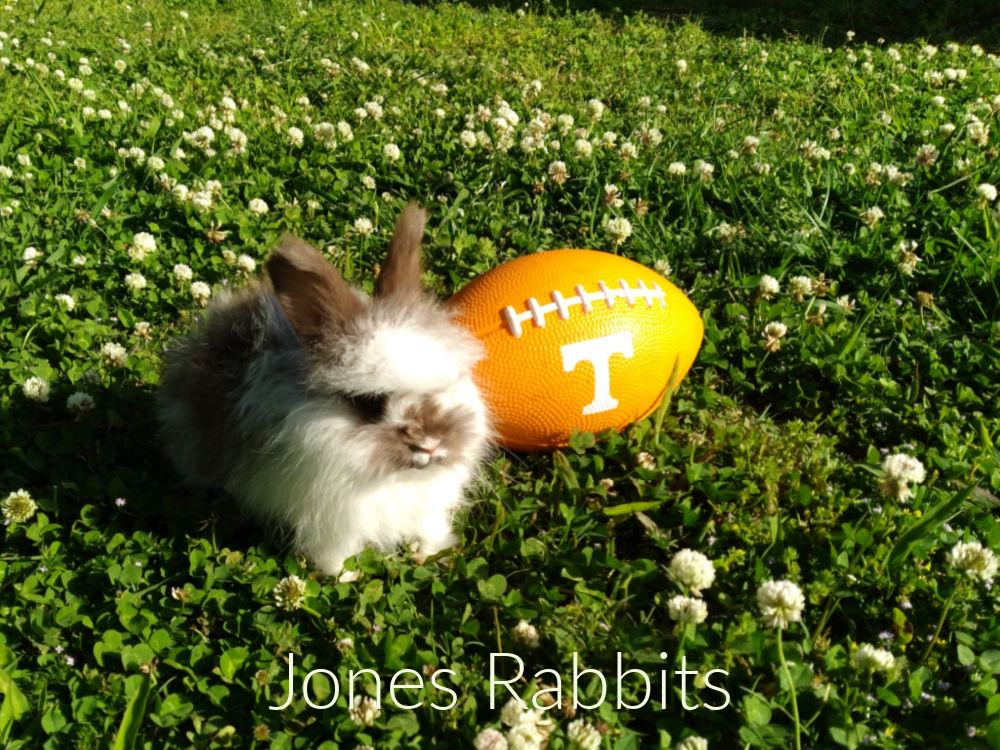 English Angoras from Jones Rabbits
Shelbyville, TN
Jones Rabbits
Breeds:  Mini Rex and English Angora.
Email: c.r.jones.2011kj @ gmail. com
Phone: (931) 224 - 5607
6/1/2021

---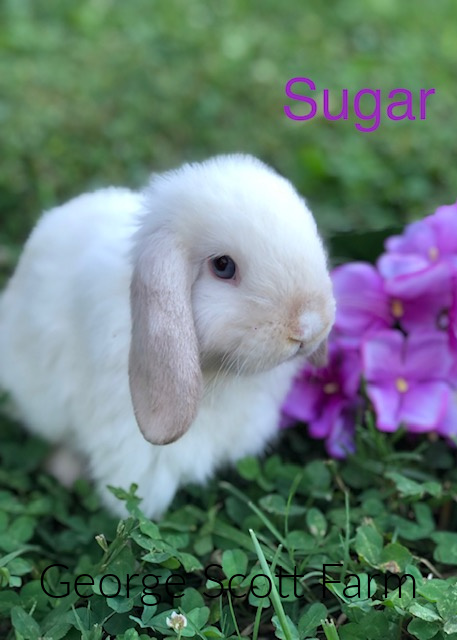 Woodbury, TN
George Scott Farms
Point of Contact: Lauren
Breeds: Pedigreed Holland Lops (pictured), Mini Plush Lop.
Email: Johnandlaurenk @ gmail. com
Phone: (615) 318 - 8050
8/28/2022
---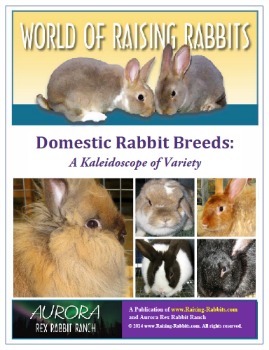 Interested in Other Rabbit Breeds?
-- Are you trying to decide which breed is best for you?

-- Do you see a bunny available, but haven't heard of that kind before?
-- Are you curious about the different types of rabbits?
We have an e-book for that! It's titled Domestic Rabbit Breeds. Find it, and our other e-books, at World of Raising Rabbits.
Click Here to Purchase Domestic Rabbit Breeds!

---
*******
--If you don't find a Rabbits for Sale in Tennessee listing in your area, please go to Rabbits for Sale for more suggestions on finding your choice of rabbit locally. Or, check out our Rabbit Classifieds page for temporary rabbit listings.
---
FREE to Rabbitry Owners and Breeders!

Request a listing for your own healthy pet and show rabbits on Raising-Rabbits.com for free!

No Cost, No Unfair Flagging or Ad Removal,
BIG Publicity (thanks to Raising-Rabbit's high traffic rates)
Advertise Your Rabbitry on Your Own Featured Rabbitry Page
Why should people purchase your rabbits?
Tell them why, with a Dedicated Web Page on Raising-Rabbits.com that features your Rabbitry.

Get multiple Links to your Information, for Minimal Cost

Buyer Beware
Rabbit raisers are a very good bunch, most of the time. We've heard of no problems with any rabbitries we've listed, but just the same, we ask that the buyer beware.
We have not visited the rabbitries listed. Do your research, keep your eyes open, and get yourself healthy rabbits: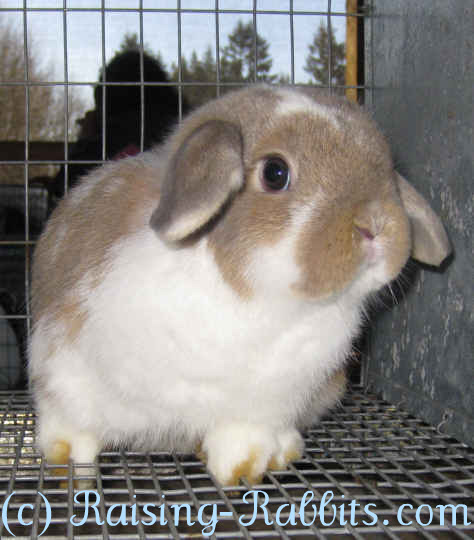 Cutest Holland Lop Rabbit Ever!
Ask if the breeder has had problems with buck teeth. Look in the rabbit's mouth - the top

rabbit teeth

should overlap the bottom teeth.

Ask if any genetic problems lurk in the herd. Buying meat rabbits? Ask about yellow fat. Certain breeds and lines within breeds have have their own various genetic problems - ask.

Listen inside the rabbitry - If you hear *any* sneezing or see *any* white snot, you may wish to leave without rabbits. Snotty mats on forearms, wet or dry, means a sick rabbit - don't buy. A damp nose (except on very hot days) might (but doesn't always) mean trouble - be cautious.
Turn the rabbit (or bunny) over to ensure the bottom is clean (no diarrhea). (Remnants of a  mild bunny diarrhea between 4 - 9 weeks old that has passed is not a problem.)

Buy at your own risk, and let us know of any problems. Thanks!
Raising Rabbits is where you will find comprehensive information and how-to instructions on all aspects of raising rabbits.
Here are two of our resources on rabbit care and rabbit health. Click the photos to learn more or to purchase. Are either of these just what you are needing?
Double-Value Guarantee
Our policy is to always OVER-deliver on value,
which is why your purchase is fully covered by our
Double-Value Guarantee.
Go ahead - take any of our e-books for a test drive. Peruse our detailed informational and educational e-books. Examine our plans for building rabbit cages, runs, or metal or PVC hutch frames. Check out the Rabbit Husbandry info e-books.
If you aren't completely satisfied that your e-book purchase is worth at least double, triple or even quadruple the price you paid, just drop us a note within 45 days, and we'll refund you the entire cost. That's our Double-Value Guarantee.
Note: When you purchase your e-books, they will be in PDF format, so you can download them to any device that supports PDF format. We advise making a back-up copy to a drive or cloud account. If the books are lost, you can also purchase another copy from Raising-Rabbits.