Rabbits for Sale in SC,
South Carolina

Rabbits for Sale in SC - South Carolina:
Find the rabbits you want to raise in your local South Carolina neighborhood.

Rabbits for Sale in SC - South Carolina


Sponsored Links
Abbeville, SC | Narcissa Farm
Breeds: Holland Lops. Please visit our website for current bunnies for sale.
Phone: (803) 480 - 4097
Contact: narcissafarm @ gmail . com
Website: https://narcissafarm.weebly.com/
8/20/2021 (Updated)
Florence, SC | Wilson's Rabbit Habit
Breeds: Netherland Dwarfs, Holland Lops, Flemish Giants, for Show and Pets
Email: wilsonsrabbithabit@gmail.com
Facebook: Wilson's Rabbit Habit
Featured Rabbitry!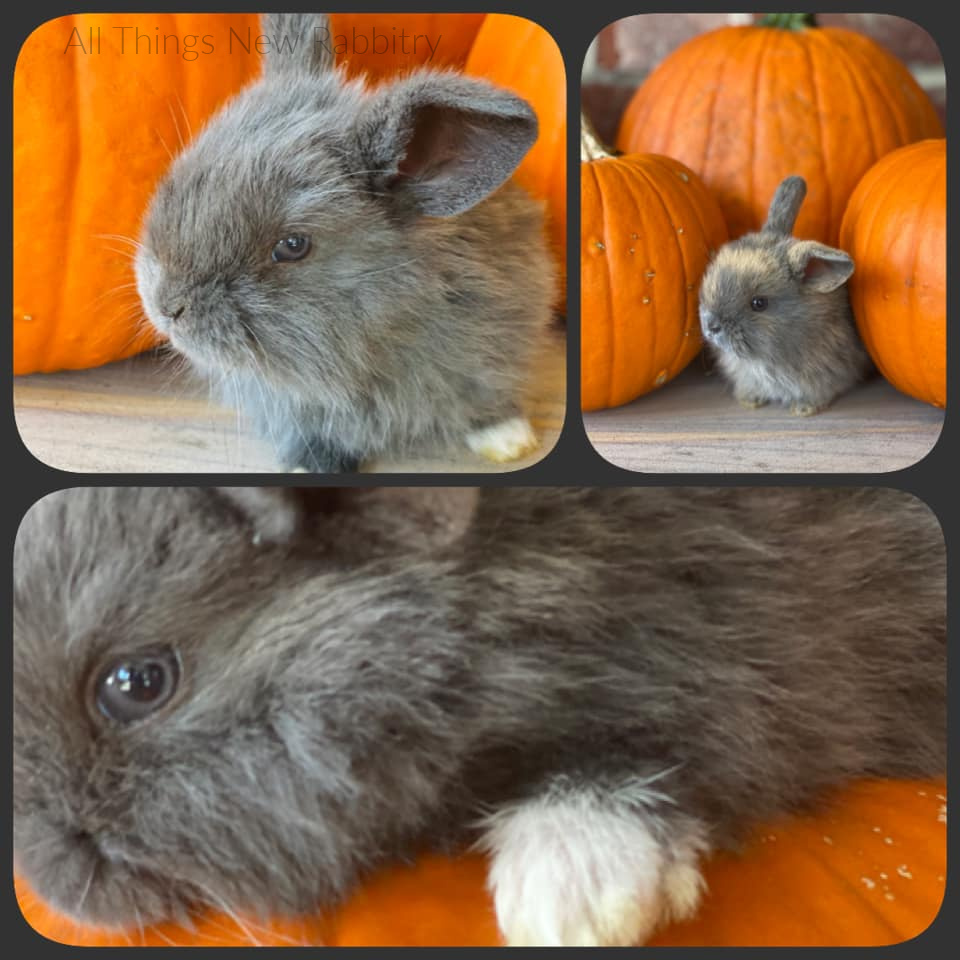 The Farm at Fort Mill: Holland Lops, 8 gorgeous babies ready to adopt on 11/1/2021.
Fort Mill, SC |  The Farm at Fort Mill: Holland Lops
Click here to go to The Farm at Fort Mill's Featured Rabbitry page!

Breeds: Holland Lops. Fully Pedigreed, especially Vienna marked, harlequins, magpies, blue-eye whites, white eared, and many beautiful colors.  
More detail: ARBA members. Animals are cherished, handled, and socialized daily by nine (9) children, who also maintain a very clean rabbitry. 
Updates: 8 bunnies currently available. Rabbit delivery is possible at the end of October. See their Featured Rabbitry page for more info.
Facebook: www.facebook.com/All-Things-New-Pedigree-Holland-Lop-Rabbits-and-Animal-Rescue-100388498806662
Phone: (610) 844 - 8072
Email: kristinsteimeryoung @ gmail. com
Website: https://thefarmatfortmill.com/
10/7/2021
Gilbert, SC | Cotontale Farms
Breeds: Holland Lops and Netherland Dwarfs.
More Detail: I have babies ready for new homes!
Email: amyr8016 @ yahoo. com
Phone: (803) 629 - 6131
11/29/2021
Goose Creek, SC 
Jonathan's Rabbits
Breeds: California, New Zealand.
Email: jdcragg8473 @ gmail. com
Phone: (843) 735 - 9528
4/11/2022
Greenville, SC
Vanilla Flowers Rabbitry
Breeds: Mini Rex/Netherland Dwarf Mix.
Facebook: www.facebook.com/vanillaflowersrabbitry 
Email: melissa.killough @ yahoo . com
Phone: (864) 497 - 7428
3/22/2021

Greenville, SC
Shayla's Rabbits
Breeds: Mini RexNew Zealand, Dutch, Silver Fox, Californian.
Email: sdecke5299 @ greenvilleschools. us
Phone: (864) 757 - 7846
1/21/2022
White Rock, SC 
BonBon Rabbitry
Breeds: Rex (standard)
More detail: We specialize in colorful, sweet rabbits that are handled regularly and well cared for. Located near Columbia, SC
Email: lippittluvr @ yahoo. com
Phone: (803) 687 - 7531
7/30/2021
*******
---
FREE to Rabbitry Owners and Breeders!

Request a listing for your own healthy pet and show rabbits on Raising-Rabbits.com for free!

No Cost, No Unfair Flagging or Ad Removal,
BIG Publicity (thanks to Raising-Rabbit's high traffic rates)

Advertise Your Rabbitry on Your Own Featured Rabbitry Page
Why should people purchase your rabbits?
Tell them why, with a Dedicated Web Page on Raising-Rabbits.com that features your Rabbitry.

Get multiple Links to your Information, for Minimal Cost

Yucca Plant May Contribute to Intestinal Health:
Buyer Beware
Rabbit raisers are a very good bunch, most of the time. We've heard of no problems with any rabbitries we've listed, but just the same, we ask that the buyer beware.
We have not visited the rabbitries listed. Do your research, keep your eyes open, and get yourself healthy rabbits:
Ask if the breeder has had problems with buck teeth. Look in the rabbit's mouth - the top

rabbit teeth

should overlap the bottom teeth.

Ask if any genetic problems lurk in the herd. Buying meat rabbits? Ask about yellow fat. Certain breeds and lines within breeds have have their own various genetic problems - ask.

Listen inside the rabbitry - If you hear *any*

sneezing

or see *any* white snot, you may wish to leave without rabbits. Snotty mats on forearms means a sick rabbit - don't buy. A damp nose (except on very hot days) might (but doesn't always) mean trouble - be cautious.
Turn the rabbit (or bunny) over to ensure the bottom is clean (no

diarrhea

). (Remnants of a  mild bunny diarrhea between 4 - 9 weeks old that has passed is not a problem.)

Buy at your own risk, and let us know of any problems. Thanks!