Rabbits for Sale in NC
North Carolina

Rabbits for Sale in NC - North Carolina:
Find the rabbits you want to raise in your local North Carolina neighborhood.

Rabbits for Sale in NC - North Carolina


Blanch, NC: Edelweiss Acres Rabbitry
Breeds: Holland Lops. "I love this breed and it is my goal to help support the breed standard and also help others have the joy of owning one of these adorable bunnies!"
Contact: edelweissacres4him @ gmail . com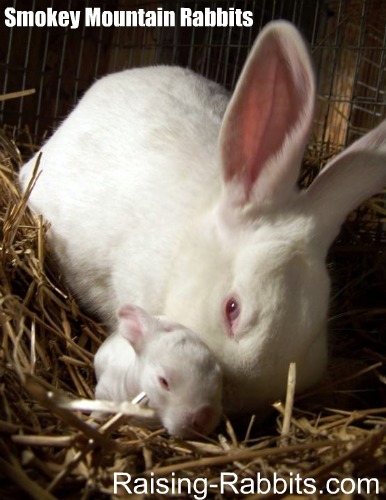 Candler, NC \ Smokey Mountain Rabbits
Breeds: New Zealand White (pictured) and New Zealand Red rabbits.
Contact: smokeymountainrabbits @ yahoo . com

Sponsored Links
Catawba, NC | Janet Hop @ Lop Rabbitry
Breeds: Holland Lops, American Fuzzy Lops
Contact: Janet @ ponypartiescharlottenc . com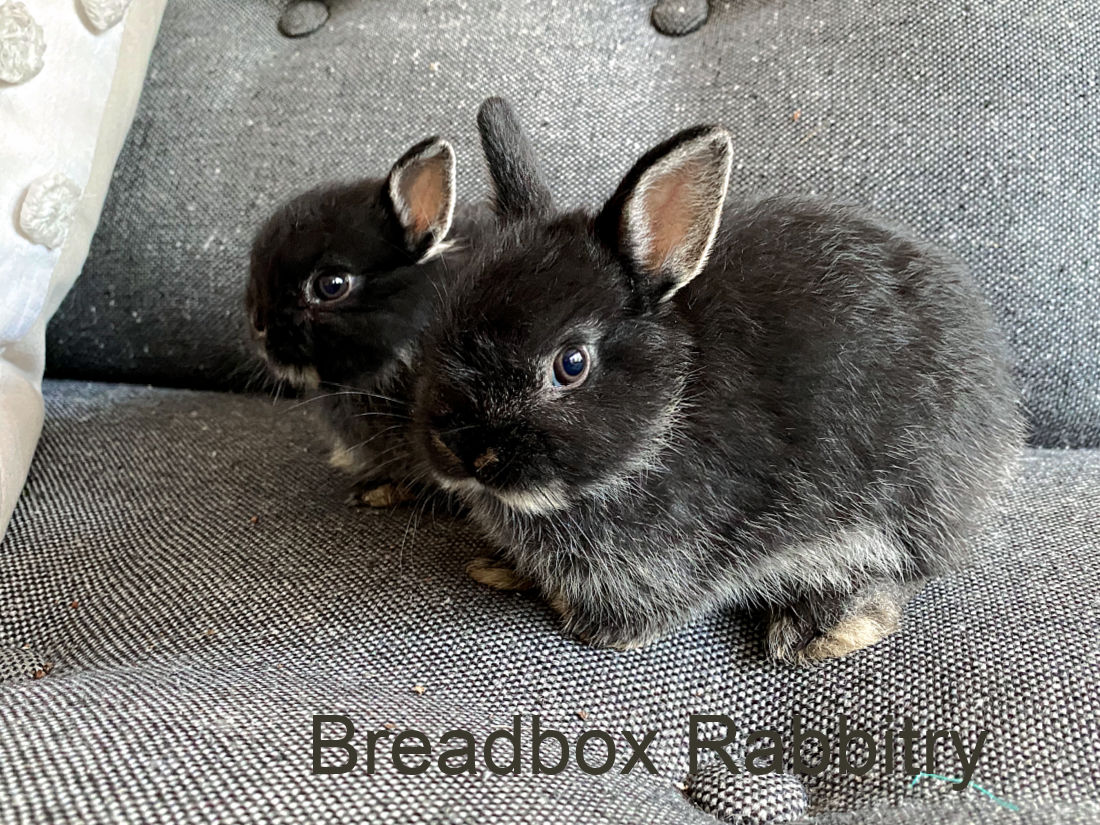 Black Otter Netherland Dwarfs from Breadbox Rabbitry, Chapel Hill, NC
Chapel Hill, NC | Breadbox Rabbitry
Breeds: Netherland Dwarf, show and pet ()
Email: breadboxfarm @ gmail . com
Website: https://www.breadboxfarm.com/ 
More detail: ARBA recognized

Breadbox Rabbitry has a full webpage! Want to see lots of pictures of their adorable bunnies and get full details? Click here: Featured Rabbitry
Dallas, NC | Wabbit Habitat
Breeds: Pedigreed Holland Lops
Contact: wabbithabitat @ yahoo . com

New Zealand Red Rabbits at What the Fluffle Rabbitry.
Dobson, NC | What the Fluffle Rabbitry
Breeds: Purebred New Zealand rabbits for meat, breeding, show and pets. Our bucks and does are high quality, fast growing and gorgeous colors. Varieties: Mainly Reds but also REW, Chestnut and Black. We sell weaning age kits through to breeding age with prices starting at $20. We also sell rabbit meat. ARBA-registered rabbitry. Please email us for more information and check out our website as well! [Info updated 9/2020]
Website: https://tribeofthunderfarm.weebly.com/rabbits.html 
Email: wtfrabbitry @ gmail . com

Elizabeth City, NC | Bunny Cakes
Breeds: Rex and Lops;  REW and lilac. We have newborns that are 6 weeks old and up, solid, grey, black mixed colors, etc. We offer new, handmade, custom outdoor cages for $200. We sell our rabbits for $30 each, your pick. Call or text for pictures.
Contact: dcake @ icloud . com | (757) 822 - 8538 

Fayetteville, NC | Gooden Fluffy Hollands
Breeds: Holland Lops-colors we've had pass through-BEW, Harlequin, Tricolored, broken orange, cream, blue, blue tort, black tort, broken black tort, broken blue tort, sable frosty, frosty. Parents are 3.5 lbs or smaller. We sell babies at 8 weeks. You get a quart size bag of mixed hay and 2 cups of transition food with your rabbit. 10$ off if you buy a pair.
Contact: goodenfluffyhollands @ yahoo . com | (910) - 273 - 1159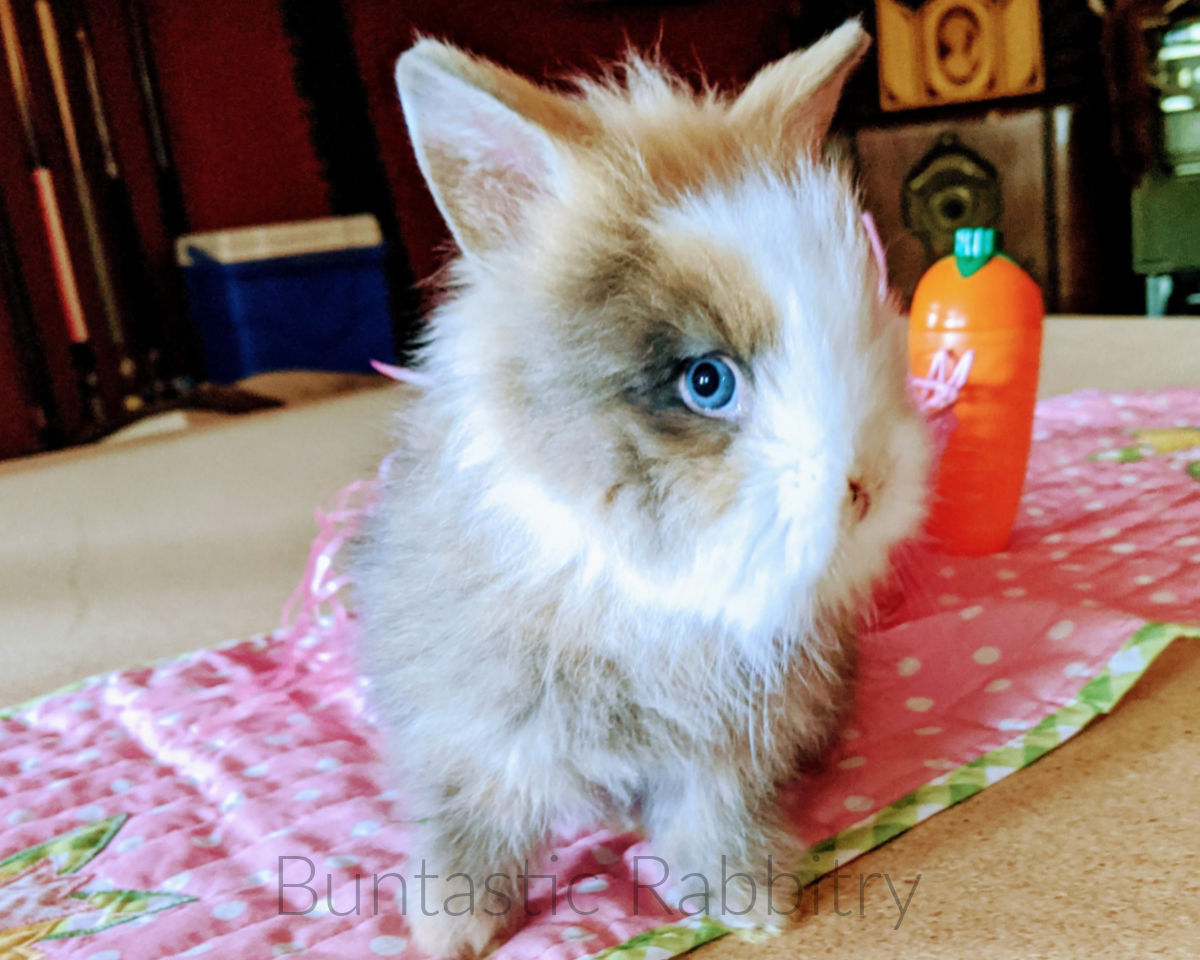 Buntastic Rabbitrey in Franklin NC.
Franklin, NC | Buntastic Rabbitrey
Breeds: Lionhead and Netherland Dwarf.
Email: pruitt1 @ hotmail. com
Phone: (828) 347 - 5288
6/7/2021

Laurinburg, NC | Woodland Haven
Breeds: New Zealand White rabbits. My NZs are 100% purebred. Pedigrees available upon request. I breed not only for ideal body type but also for qualities such as low molting, mothering abilities, and gentle temperament.
Contact: woodlandhaven @ yahoo . com | Woodland Haven Rabbitry on Facebook
Lincolnton, NC | Fatboy's Rabbitry
Breeds: New Zealand White and Californian rabbits.
Also: Fresh and frozen rabbit meat, and quality hanging rabbit cages.
Contact: mediccap220 @ aol . com
Mooresville, NC | Hoppy Hill Hollow
Breeds: Holland Lops and Double Mane Lionheads. Chocolate, Harlequin, and Magpie
Contact: hoppyhillhollow @ gmail . com

Wits End Farm and Rabbitry in North Carolina
Newton, NC | Wits End Farm and Rabbitry
Breeds: Silver Fox, Champagne d'Argent, Creme d'Argent. We're a small hobby farm and rabbitry in the foothills of North Carolina. Military/Veteran family owned. Our breeding focuses on conservation and restoration of quality heritage meat breeds. Feel free to email with any questions or to get on our waiting list for one of our next litters.
Contact: witsendfarm @ yahoo . com
Raleigh, NC | HoneyBunnys
Breeds: Netherland Dwarfs, Holland Lops; we are expanding our breeds soon!
Contact: giordano.morgan @ yahoo . com | (919) 539 - 7222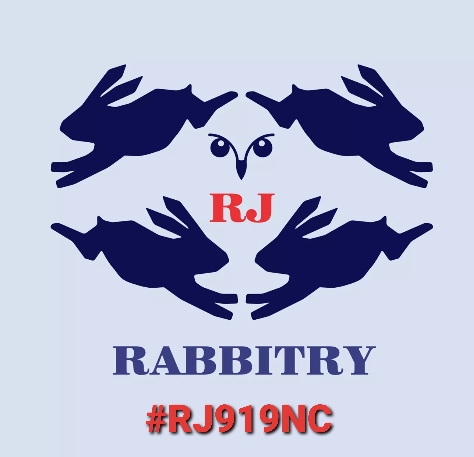 RJ Rabbitry in Raleigh, NC
Raleigh, NC | RJ Rabbitry
Breeds: Continental Giants, Flemish Giants, French Lops. We love all Giant Rabbit breeds. You can say we are a Giant Rabbit fan!!
Contact: www.facebook.com/RJ919NC | Anthonyg919nc @ gmail . com
3/22/2021
Salisbury, NC | Ron's Rabbits
Breeds: New Zealands and Californians. Meat rabbits live or processed. Dog/cat food (rabbit meat, bones, organs ground to your request).
Contact: Ronsrabbits @ ymail . com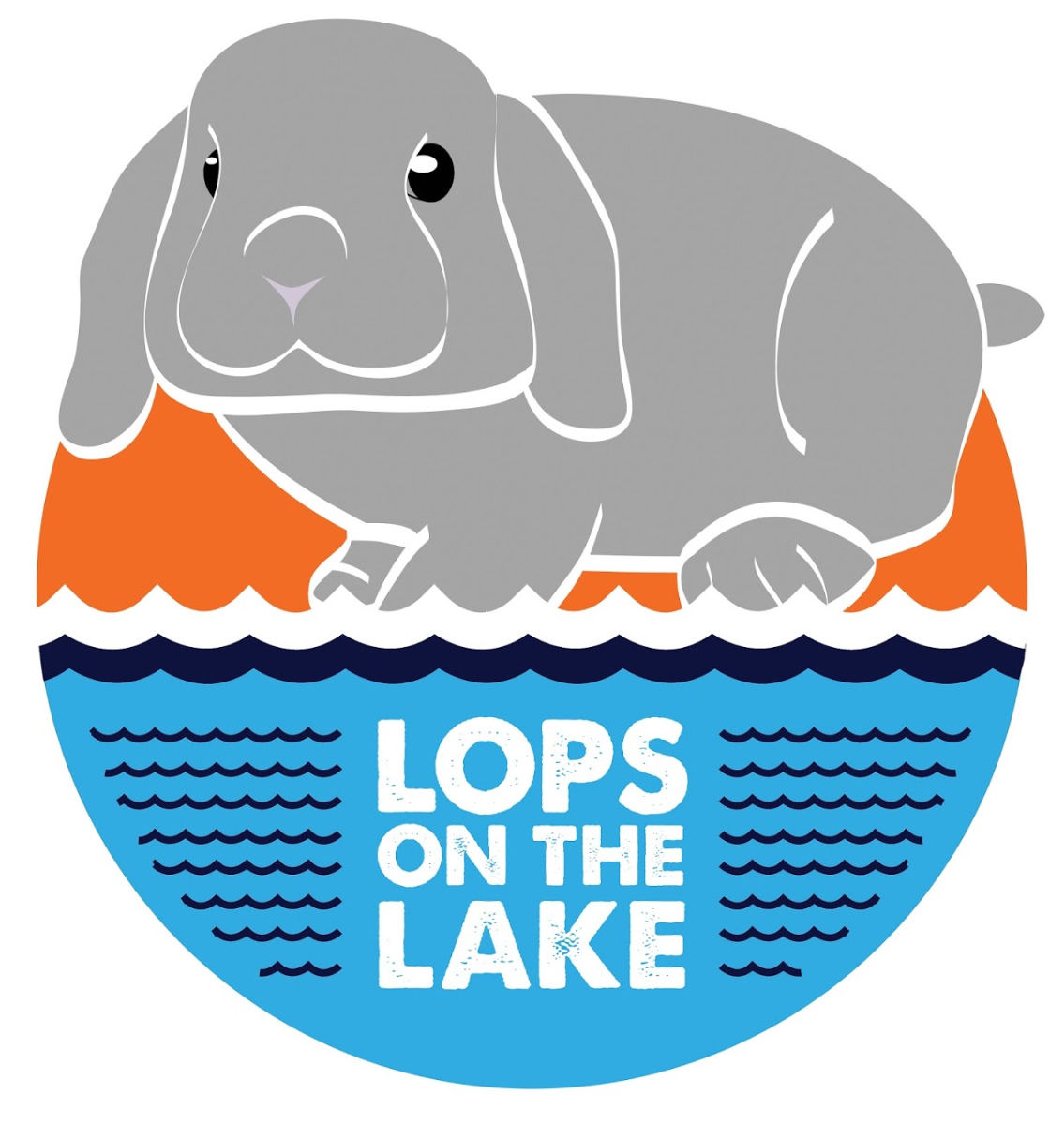 Sherrills Ford, NC
Sherrills Ford, NC | LopsOnTheLake
Breeds: Holland Lops, we generally have rabbits available for sale at all times of the year. (See logo, above left.)
Contact: lopsonthelake @ gmail . com | (843) 601 - 1549
Wilkesboro, NC | Lyla Lu-Lu's Little Rabbit Farm
Breeds: Mini Rex. (See photo, below right)
Contact: ambersmithrn @ yahoo . com | (335) 927 - 9441
4/23/2021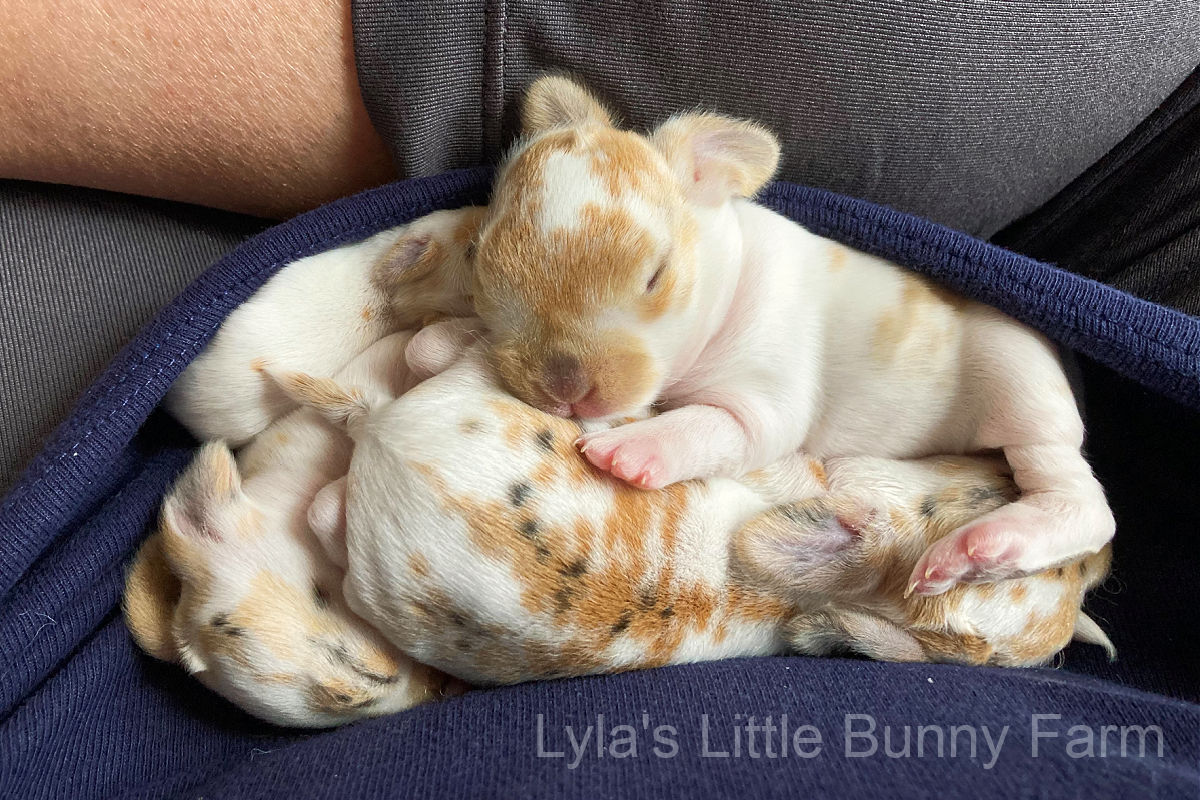 Lyla Lu-Lu's Little Rabbit Farm in Wilkesboro, NC
Youngsville, NC | O'Kelley's O'Hares
Breeds: Holland Lops, raised and shown since 1996
Contact: flopeared @ aol . com
Zebulon, NC | Zoe's Lovely Lops
Breeds: Holland Lops; Our rabbits are sweet, loving and kind. They love to cuddle, and would make great pets.
Contact: zoebrown0424 @ gmail . com | Zoe's Lovely Lops
*******
---
FREE to Rabbitry Owners and Breeders!

Request a listing for your own healthy pet and show rabbits on Raising-Rabbits.com for free!

No Cost, No Unfair Flagging or Ad Removal,
BIG Publicity (thanks to Raising-Rabbit's high traffic rates)

Advertise Your Rabbitry on Your Own Featured Rabbitry Page
Why should people purchase your rabbits?
Tell them why, with a Dedicated Web Page on Raising-Rabbits.com that features your Rabbitry.

Get multiple Links to your Information, for Minimal Cost


Rabbits for Sale in NC: Buyer Beware
Rabbit raisers are a very good bunch, most of the time. We've heard of no problems with any rabbitries we've listed, but just the same, we ask that the buyer beware.
We have not visited the rabbitries listed on this Rabbits for Sale in NC page. Do your research, keep your eyes open, and get yourself healthy rabbits:
Ask if the breeder has had problems with buck teeth. Look in the rabbit's mouth - the top

rabbit teeth

should overlap the bottom teeth.

Ask if any genetic problems lurk in the herd. Buying meat rabbits? Ask about yellow fat. Certain breeds and lines within breeds have have their own various genetic problems - ask.

Listen inside the rabbitry - If you hear *any*

sneezing

or see *any* white snot, you may wish to leave without rabbits. Snotty mats on forearms means a sick rabbit - don't buy. A damp nose (except on very hot days) might (but doesn't always) mean trouble - be cautious.
Turn the rabbit (or bunny) over to ensure the bottom is clean (no

diarrhea

). (Remnants of a  mild bunny diarrhea between 4 - 9 weeks old that has passed is not a problem.)

Buy at your own risk, and let us know of any problems. Thanks!