Rabbits for Sale in AZ
Arizona

Rabbits for Sale in AZ:
Find the rabbits you want to raise in your local Arizona neighborhood.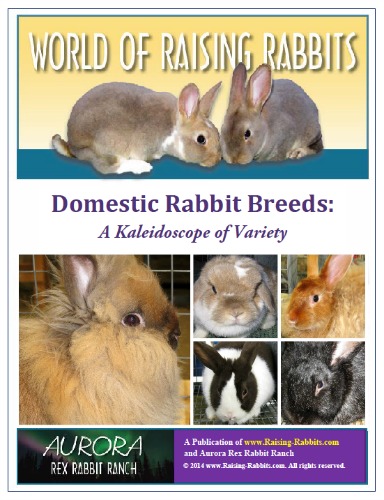 Are you trying to decide which breed is best for you?

Do you see a bunny available, but haven't heard of that kind before?
Are you curious about the different types of rabbits?
Check out our ebook, Domestic Rabbit Breeds. We also have lots of other great books with everything you need to know about rabbits, from housing to healthcare. Check out our BOOKSTORE.

As the Autumn leaves fall, so do our prices!
All of our ebooks are ON SALE, 30% off! BUY NOW for $12.99 $8.99!
Rabbits for Sale in AZ - Arizona
Casa Grande, AZ
Hostile Hare
Point of Contact: Nick
Phone: (480) 331 - 3761
Email: Nick @ hostilehare. com
Website: https://www.hostilehare.com/              
Facebook: https://www.facebook.com/Hostile.Hare/ 
Instagram: https://www.instagram.com/hostile.hare/
Twitter: https://twitter.com/hostilehare
Youtube: https://www.youtube.com/HostileHare
Tumblr: https://www.tumblr.com/hostilehare
Tiktok: https://www.tiktok.com/@hostilehare
Breed/Color/Age/Size: American Chinchilla and Chinchilla mix
More Detail: Hostile Hare is where you can find your go-to guys on rabbits. Whether you are a back yard hobbyist or a hard-core survivalist, we have equipment and knowledge that can help you on your way to becoming self sufficient.
Bonus: We also raise Jumbo Coturnix Quail. If you want small meat birds that don't make noise like chickens, think quail. Their little eggs are tasty too. We have quail and cages. 
16May2023            
---
Maricopa, AZ
Trippy Hippie Urban Farm
Breeds: New Zealand Whites.
Email: Trippiehippieurbanfarm @ gmail. com
Phone: (602)326 - 1903
1/24/2022

---
Payson, AZ
River Rose Rabbitry
Breeds: Holland Lops
Email: lily4gross @ gmail . com
Phone: (928) 482 - 2558
10/3/2020
---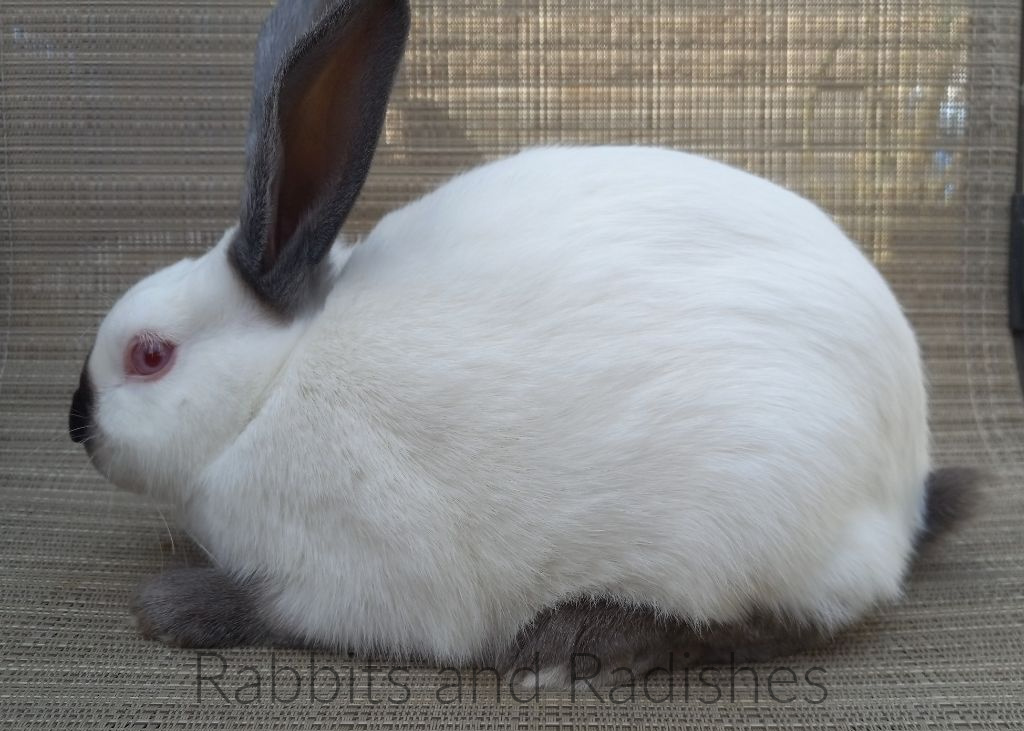 Lovely Californian at Rabbits and Radishes
Peoria, AZ
Rabbits & Radishes
Breeds: Californians
More detail: We keep two seperate pure bloodlines in our rabbitry,  Shoestring and a Kentucky bloodline that were national meat pen champions. We have a medium sized rabbitry. If you are starting out with your own rabbitry, getting the kids into 4H, or just want some pets, we can help you out. Our breeders are 12 to 14 pounds, are great mothers, and produce large litters.
Email: Shotgunmikey @ protonmail. com
2/14/2022 (Updated 3/18/2022)

---
Phoenix, AZ
Blooming Rabbitry
Point of Contact: Laura
Phone: (480) 266 - 8194
Email: Rlungvary @ gmail. com           
Facebook: Blooming Rabbitry 
Breed/Color/Age/Size: Flemish Giant, Holland Lops, Mini Lops, Mini Rex, French Lops
More Detail: Breed rabbits for show and pet. We breed each to its standard and for friendliness! Located in north Phoenix. Willing to work with transporters to get you the bunny of your dreams.
6May2023
---
Prescott, AZ
Soft Paws Haven Rabbitry
Point of Contact: Leah
Phone: (000
Email: leah.cheri.morales @ gmail. com
Website: https://softpawsrabbits.weebly.com/              
Facebook: https://www.facebook.com/SoftPawsHaven 
Instagram: insta
Twitter: twit
Youtube: you
Breed/Color/Age/Size: Holland Lops, Standard Rex, Mini Rex, Flemish Giant, Rhinelander, Netherland Dwarf and Britannia Petite Rabbits
More Detail: We are an ARBA registered rabbitry; no. D2341. Established in 2010.
---
Prescott Valley, AZ
Mad Buns Rabbitry
Breeds: California, New Zealand and Holland Lops
Email: Jonesfaith00 @ gmail. com
6/7/2021

---
Saint Johns, AZ 
Valhalla Rabbitry
Breeds: American Chinchilla Rabbits.
More detail:I am located close to Witch Well, AZ. Can meet in St Johns, AZ occasionally. 10% Military/ First Responder/ Teacher/ Nurse discount
Email: jllaws1s @ gmail. com
Phone: (618) 420 - 0821
4/22/2021 (Updated 24May2022)

---
Superior, AZ
Superior Self-Sufficiency
Point of Contact: Tammy
Phone: (602) 510 - 8648
Email: tammygorsuch @ hotmail. com
Facebook: https://www.facebook.com/profile.php?id=100057257396350
Breed/Color/Age/Size: American Chinchilla, California/Chin and NZW/Chin mixes
More Detail: We raise Purebred American Chinchilla rabbits. We also have a California doe and NZW doe that get bred to Chinchilla buck for meat mutts. Raised in climate controlled environment.         
16May2023    


*******
If you don't find a listing in your area, please go to Rabbits for Sale for more suggestions on finding your choice of rabbit locally. Or, check out our Rabbit Classifieds page for temporary rabbit listings.

---
FREE to Rabbitry Owners and Breeders!

Request to list your healthy pet and show rabbits on Raising-Rabbits.com for free!

No Cost, No Unfair Flagging or Ad Removal,
BIG Publicity (thanks to Raising-Rabbit's high traffic rates)

Advertise Your Rabbitry on Your Own Featured Rabbitry Page
Why should people purchase your rabbits?
Tell them why, with a Dedicated Web Page on Raising-Rabbits.com that features your Rabbitry.

Get multiple Links to your Information, for Minimal Cost

Buyer Beware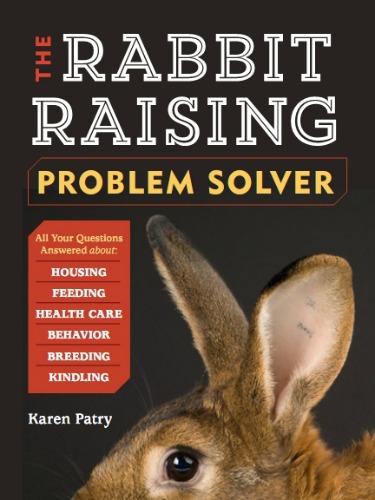 Rabbit raisers are a very good bunch, most of the time. We've heard of no problems with any rabbitries we've listed, but just the same, we ask that the buyer beware.
We have not visited the rabbitries listed. Do your research, keep your eyes open, and get yourself healthy rabbits:
(Pictured: Our book, the Rabbit Raising Problem Solver is a great paperback with questions and answers for everything you need to know about bunny's health. If you would like an autographed book for only $22.42, CLICK HERE TO BUY NOW.)
(Pictured: Keep Your Rabbits Healthy, our ebook on keeping bunny happy and healthy.

Ask if the breeder has had problems with buck teeth. Look in the rabbit's mouth - the top

rabbit teeth

should overlap the bottom teeth.

Ask if any genetic problems lurk in the herd. Buying meat rabbits? Ask about yellow fat. Certain breeds and lines within breeds have have their own various genetic problems - ask.

Listen inside the rabbitry - If you hear *any* sneezing or see *any* white snot, you may wish to leave without rabbits. Snotty mats on forearms means a sick rabbit - don't buy. A damp nose (except on very hot days) might (but doesn't always) mean trouble - be cautious.
Turn the rabbit (or bunny) over to ensure the bottom is clean (no diarrhea). (Remnants of a  mild bunny diarrhea between 4 - 9 weeks old that has passed is not a problem.)

Buy at your own risk, and let us know of any problems. Thanks!

    As the Autumn leaves fall, so do our prices!
    All of our ebooks are ON SALE, 30% off!
     BUY NOW for $12.99 $8.99!