Rabbits for Sale in Kentucky, KY
Rabbits for Sale in Kentucky: Find the rabbits you want to raise in your local Kentucky neighborhood.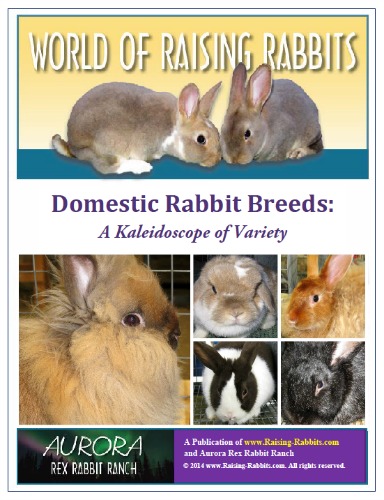 Are you trying to decide which breed is best for you?
Do you see a bunny available, but haven't heard of that kind before?
Are you curious about the different types of rabbits for sale in Kentucky?
Check out our ebook, Domestic Rabbit Breeds. All of our ebooks are ON SALE, 30% off!

Rabbits for Sale in Kentucky, KY


I believe I can fly..

Featured Rabbitry!




(Just click the green title to find out more!)





Goshen, Kentucky

Holland Lop

Mini Plush Lop (Pictured)
Beaver Dam, KY
Somebunnies Farm
Point of Contact: Sandy
Email: somebunniesfarms1 @ gmail. com
Website: https://somebunniesfarm.godaddysites.com/              
Breed/Color/Age/Size: Flemish giants: black, blue, fawn, and gray
14Nov2022       
Berry, KY
The Bunny Ranch at Bartlett Farm
Point of Contact: Kel
Phone: (859) 242 - 6664
Email: khbartlettfarm @ gmail. com
Website: https://www.khbfarms.com/           
Instagram: https://www.instagram.com/bartlettfarmky/
Breed/Color/Age/Size: Blanc De Hotot, New Zealand, Californians, Cali-Rex
1 Nov 2022      
Cadiz, KY
Skye Rabbitry
Breeds:  New Zealand White and Californian.
Email: skyeholistics @ gmail . com
Phone: (270) 206 - 1852

Campbellsville, KY
Briley's Rabbits
Breeds: Chinchilla Rabbit
Phone: (270) 634 - 8080
Email: Briley.melton @ icloud. com
8/3/2021
Somebunny loves to cuddle in front of a cozy fire on chilly days.

Goshen, KY 
Goshen Bunnies
Breeds: Holland Lops, Mini Plush Lops.
More detail: My Hollands are handled daily by my children and are used to daily household noises. They work on litter training before leaving my rabbitry.
Featured Rabbitry Page (lots of detail and pictures): Goshen Bunnies
Email: Goshenhollands @ gmail. com
Website: https://www.goshenbunnies.com/
Phone: (502) 548 - 5901 
7/12/2021 (Updated 5/2/2022)

Greenup, KY
Silver Lining Rabbitry and Homestead
Point of Contact: Leigh Ann
Email: Lam3164 @ gmail. com
Website: https://lam3164.wixsite.com/silverliningrabbitry             
Facebook: https://www.facebook.com/profile.php?id=100069216315914 
Breed/Color/Age/Size: Pedigree Silver Fox.            
9Jan2023       
Adorable Netherland Dwarf from Grannies Rabbits in Hickory, KY.

Hickory, KY
Grannies Rabbits
Point of Contact: Lynn
Phone: (270) 349 - 1853
Email: granniesrabbits@gmail.com
Breed/Color/Age/Size: Netherland Dwarf
More Detail: Our bunnies receive the best feed and treats. They are litter trained and very healthy. for more details email or call for colors, date of weaning, and price.              
23May2022      
Liberty, KY 
Dj's Bunnies and More
Breeds: Holland Lops
More detail: :: We have beautiful pedigreed bunnies for sale! We pride ourselves in having happy, clean and healthy bunnies, which is why we also litter train them! We care about our bunnies having great personalities and socialize them from a very young age. 
Email: djsbunniesandmore @ gmail. com
Twitter: https://twitter.com/BunniesDj
Instagram: https://www.instagram.com/djsbunniesandmore/
Website: https://djsbunniesandmore.wixsite.com/my-site
Phone/Text: (407) 564 - 1525
7/19/2021 (4/26/2022 Updated)
Louisville, KY
Rae's Rabbitry
Breeds: New Zealand/ Champagne D'Argent cross. Different colors and ages. REW does. Blk/wht bucks.
Email: stayrae36 @ gmail . com
Phone: (502) 386 - 5683
Louisville, KY 
Buggs Bunnies Rabbitry
Breeds: Mini lop, Mini Rex, Dutch.
Email: animalfriend_5 @ yahoo. com
Phone: (502) 572 - 6166
10/4/2021
Manchester, KY
Starmoss Acres
Point of Contact: Jamie
Phone: (606) 658 - 2191
Email: starmossacres @ gmail. com
Website: http://starmossacres.com/
Breed/Color/Age/Size: French Angora, English Angora.
(Pictured: Fluffy love Angora bunnies)
6June2022             
Paducah, KY 
D&B Rabbitry
Breeds: Pedigreed Netherland Dwarfs.
Email: Dalton.rentfrow2019 @ icloud . com 
Phone: (270) 210 - 5844

Smith's Grove, KY
Piddlin' 'Round Farm Rabbitry
Point of Contact: Jane
Phone: (270) 418 - 5134
Email: finaltouch.jme @ gmail. com
Breed/Color/Age/Size: Flemish Giant, Rex, Silver Fox.
More Detail: I am an ARBA registered rabbitry.
20June2022     
Somerset, KY 
Virginia's Rabbit Hutch
Breeds: Netherland Dwarf, Dwarf Hotots.
More detail: At Virginias Rabbit Hutch we work to provide quality Netherland Dwarfs and Dwarf Hotots, and continue to improve our lines. Our Dwarfs are handled daily by my young grandson. Great for 4H or young handlers. Most are fully litter trained. We feed high-quality show feed and hay. We require a 50% deposit to hold and balance is due day of pick up. We are located in Somerset, Kentucky. We can meet in surrounding areas. We will also be at the convention on October 23 . If you have any questions feel free to ask. Thank you
Facebook: https://www.facebook.com/groups/3686635994799313/
Email: ginnyred80 @ gmail. com
Phone: (606) 219 - 1309
9/20/2021 
Virgie, KY
Hawks Haven Farms
Point of Contact: Cheyenne and Raini
Email: hawkshavenfarms@gmail.com
Breed/Color/Age/Size: Lionhead/Mini Rex cross and Lionhead/Holland Lop cross.
More Detail: Hawks Haven Farm is located on a 19 acre farm in Virgie, KY. Our rabbitry is a family affair - our kids help us with everything bunny. Here, we do our best to have these bunnies handled and socialized as much as possible before they leave our home, however they will need an adjustment period of about a week before they begin showing interest or affection towards their new environment. They have been handled by children and introduced to cats and dogs as well as certain household noises (vacuums, television, etc).              
20 Dec 2022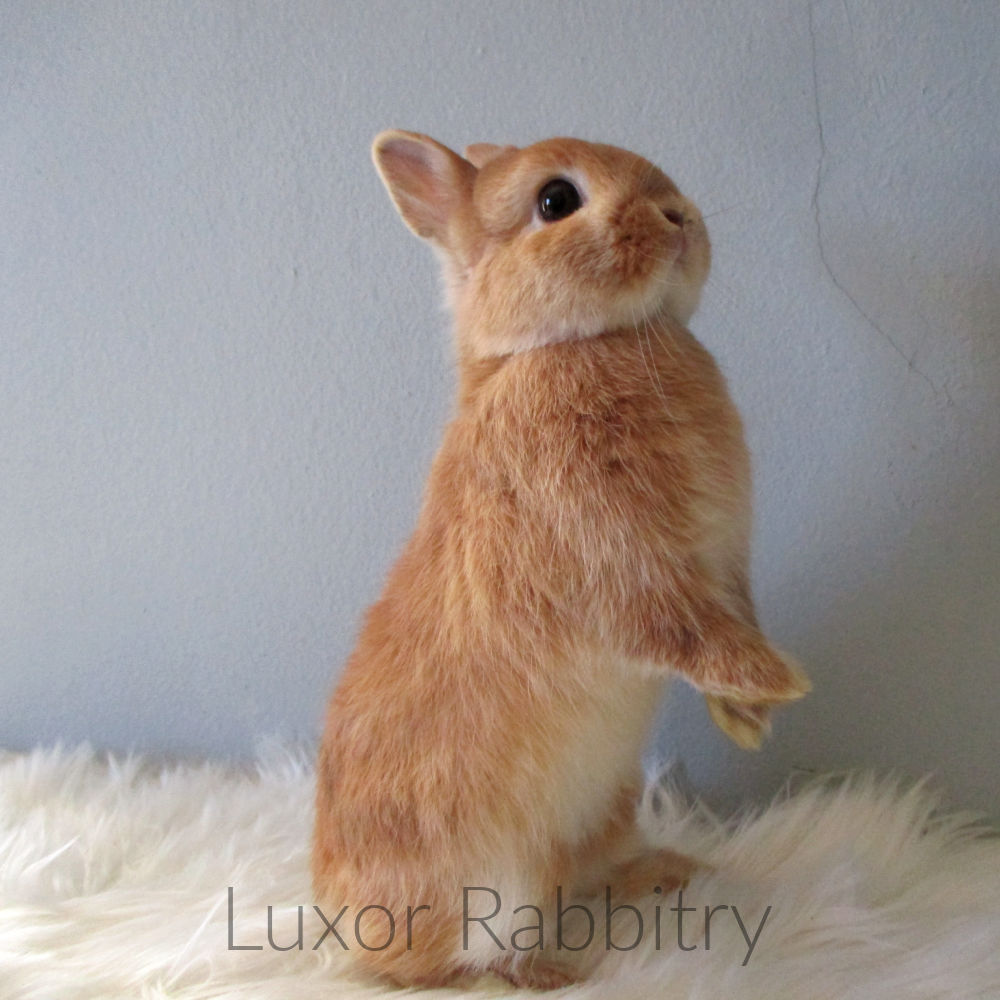 Netherland Dwarf from Luxor Rabbitry in Richmond, KY.
Winchester, KY 
Luxor Rabbitry
Breeds: Netherland Dwarf. 
More detail:We have a variety of colors available year-round. All bunnies are socialized daily and started on litter training.
Website: https://luxorrabbitry.wixsite.com/mysite 
Email: luxorrabbitry @ gmail . com
Phone: (859) 412 - 3803
6/22/2021 (Updated)

Holland Lops from Fairy Trail Rabbitry in Winchester, KY
Winchester, KY 
Fairy Trail Rabbitry
Breeds: Holland Lop, pedigreed, 
More detail: All of our rabbits are raised indoors, litter trained, and socialized with both humans and other animals. We raise Holland Lops in a variety of colors including WE Holland Lops (white ear) and VM Holland Lops (vienna marked) with blue eyes. Feel free to ask questions!
Email: fairytrailrabbitry @ gmail . com 
Phone: (859) 320 - 7653
4/7/2021 (Updated 6/22/2021)
---
*******

---
FREE to Rabbitry Owners and Breeders!

Request a listing for your own healthy pet and show rabbits on Raising-Rabbits.com for free!

No Cost, No Unfair Flagging or Ad Removal,
BIG Publicity (thanks to Raising-Rabbit's high traffic rates)

Advertise Your Rabbitry on Your Own Featured Rabbitry Page
Why should people purchase your rabbits?
Tell them why, with a Dedicated Web Page on Raising-Rabbits.com that features your Rabbitry.

Get multiple Links to your Information, for Minimal Cost

Buyer Beware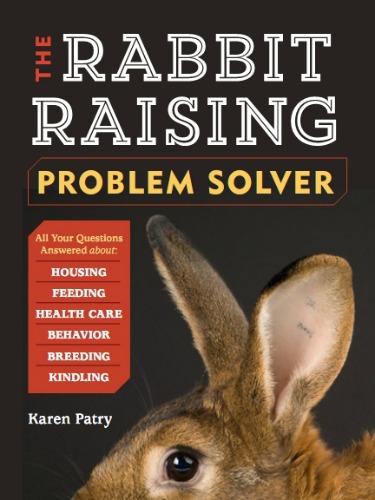 Rabbit raisers are a very good bunch, most of the time. We've heard of no problems with any rabbitries we've listed, but just the same, we ask that the buyer beware.
We have not visited the rabbitries listed. Do your research, keep your eyes open, and get yourself healthy rabbits:
(Pictured: Our book, the Rabbit Raising Problem Solver is a great paperback with questions and answers for everything you need to know about bunny's health.)
(Pictured: Keep Your Rabbits Healthy, our ebook on keeping bunny happy and healthy.



Ask if the breeder has had problems with buck teeth. Look in the rabbit's mouth - the top rabbit teeth should overlap the bottom teeth.

Ask if any genetic problems lurk in the herd. Buying meat rabbits? Ask about yellow fat. Certain breeds and lines within breeds have have their own various genetic problems - ask.

Listen inside the rabbitry - If you hear *any* sneezing or see *any* white snot, you may wish to leave without rabbits. Snotty mats on forearms means a sick rabbit - don't buy. A damp nose (except on very hot days) might (but doesn't always) mean trouble - be cautious.
Turn the rabbit (or bunny) over to ensure the bottom is clean (no diarrhea). (Remnants of a  mild bunny diarrhea between 4 - 9 weeks old that has passed is not a problem.)

Buy at your own risk, and let us know of any problems. Thanks!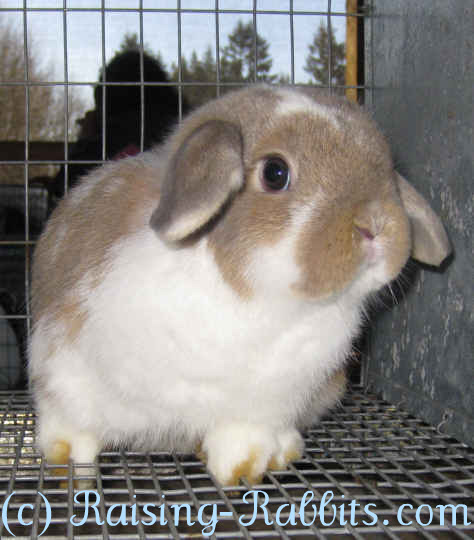 Cutest Holland Lop Rabbit Ever!