Rabbits for Sale in Kentucky, KY
Rabbits for Sale in Kentucky: Find the rabbits you want to raise in your local Kentucky neighborhood.

Rabbits for Sale in Kentucky, KY


Cadiz, KY | Skye Rabbitry
Breeds:  New Zealand White and Californian.
Email: skyeholistics @ gmail . com
Phone: (270) 206 - 1852

Goshen, KY | Goshen Holland Lops
Breeds: Holland Lops
More detail: My Hollands are handled daily by my children and are used to daily household noises. They work on litter training before leaving my rabbitry.
Email: Goshenhollands @ gmail. com
7/12/2021

Liberty, KY | Dj's Bunnies and More
Breeds: Holland Lops
More detail: :: We have beautiful pedigreed bunnies for sale! We pride ourselves in having happy, clean and healthy bunnies, which is why we also litter train them! We care about our bunnies having great personalities and socialize them from a very young age. 
Email: djsbunniesandmore @ gmail. com
Website: https://djsbunniesandmore.com/
Phone/Text: (931) 324 - 2250
7/19/2021

Louisville, KY | Rae's Rabbitry
Breeds: New Zealand/ Champagne D'Argent cross. Different colors and ages. REW does. Blk/wht bucks.
Email: stayrae36 @ gmail . com
Phone: (502) 386 - 5683
Paducah, KY | D&B Rabbitry
Breeds: Pedigreed Netherland Dwarfs.
Email: Dalton.rentfrow2019 @ icloud . com 
Phone: (270) 210 - 5844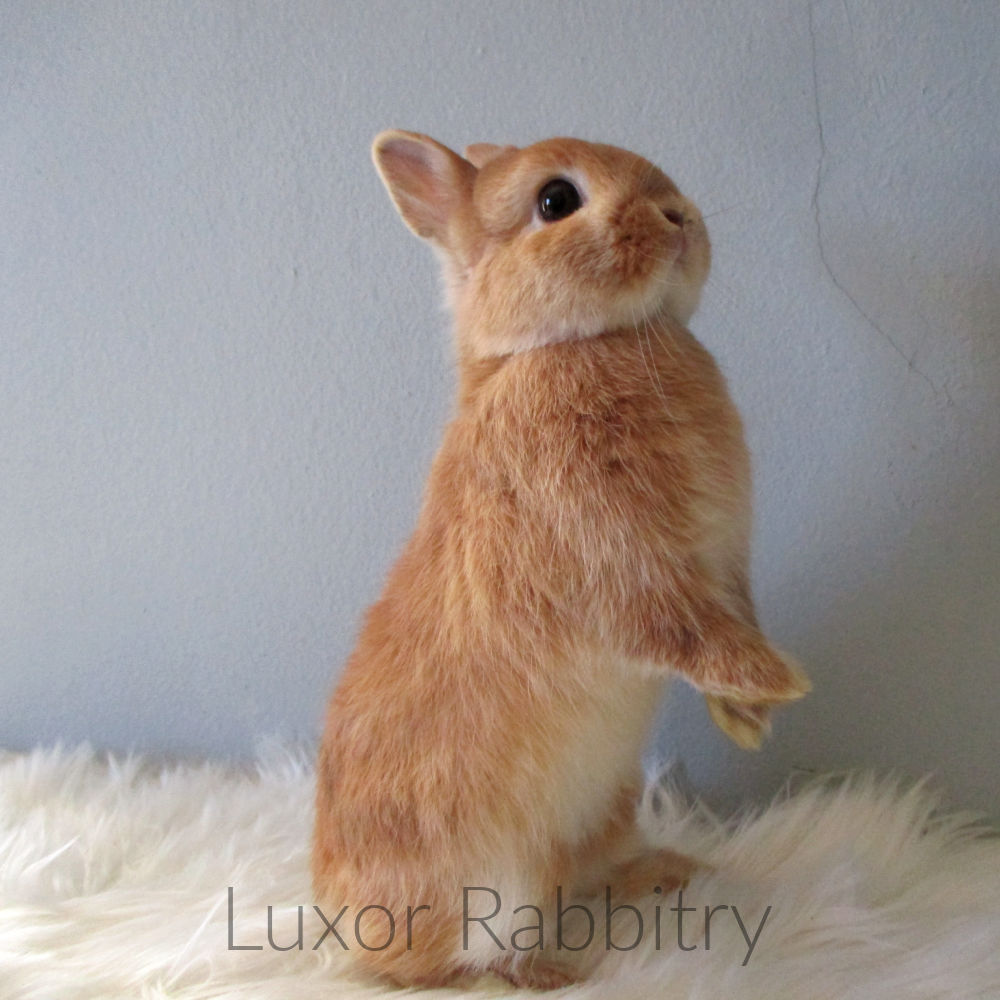 Netherland Dwarf from Luxor Rabbitry in Richmond, KY.
Winchester, KY | Luxor Rabbitry
Breeds: Netherland Dwarf. 
More detail:We have a variety of colors available year-round. All bunnies are socialized daily and started on litter training.
Website: https://luxorrabbitry.wixsite.com/mysite 
Email: luxorrabbitry @ gmail . com
Phone: (859) 412 - 3803
6/22/2021 (Updated)

Holland Lops from Fairy Trail Rabbitry in Winchester, KY
Winchester, KY | Fairy Trail Rabbitry
Breeds: Holland Lop, pedigreed, 
More detail: All of our rabbits are raised indoors, litter trained, and socialized with both humans and other animals. We raise Holland Lops in a variety of colors including WE Holland Lops (white ear) and VM Holland Lops (vienna marked) with blue eyes. Feel free to ask questions!
Email: fairytrailrabbitry @ gmail . com 
Phone: (859) 320 - 7653
4/7/2021 (Updated 6/22/2021)
---
*******

---
FREE to Rabbitry Owners and Breeders!

Request a listing for your own healthy pet and show rabbits on Raising-Rabbits.com for free!

No Cost, No Unfair Flagging or Ad Removal,
BIG Publicity (thanks to Raising-Rabbit's high traffic rates)

Advertise Your Rabbitry on Your Own Featured Rabbitry Page
Why should people purchase your rabbits?
Tell them why, with a Dedicated Web Page on Raising-Rabbits.com that features your Rabbitry.

Get multiple Links to your Information, for Minimal Cost

Buyer Beware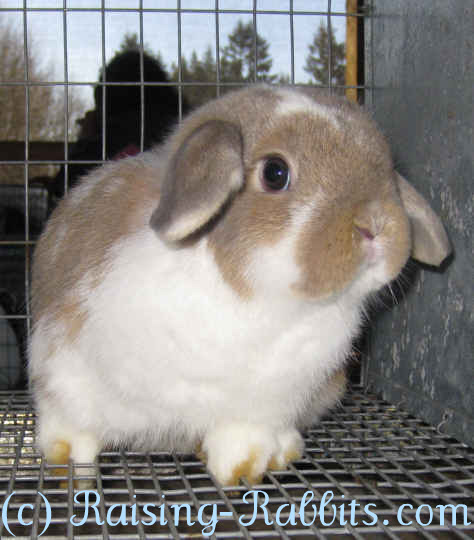 Cutest Holland Lop Rabbit Ever!
Rabbit raisers are a very good bunch, most of the time. We've heard of no problems with any rabbitries we've listed, but just the same, we ask that the buyer beware.
We have not visited the rabbitries listed. Do your research, keep your eyes open, and get yourself healthy rabbits:
Ask if the breeder has had problems with buck teeth. Look in the rabbit's mouth - the top

rabbit teeth

should overlap the bottom teeth.

Ask if any genetic problems lurk in the herd. Buying meat rabbits? Ask about yellow fat. Certain breeds and lines within breeds have have their own various genetic problems - ask.

Listen inside the rabbitry - If you hear *any*

sneezing

or see *any* white snot, you may wish to leave without rabbits. Snotty mats on forearms means a sick rabbit - don't buy. A damp nose (except on very hot days) might (but doesn't always) mean trouble - be cautious.
Turn the rabbit (or bunny) over to ensure the bottom is clean (no

diarrhea

). (Remnants of a  mild bunny diarrhea between 4 - 9 weeks old that has passed is not a problem.)

Buy at your own risk, and let us know of any problems. Thanks!