Rabbits for Sale in ME
Maine
Rabbits for Sale in ME - Maine:
Find the rabbits you want to raise in your local Maine neighborhood.
Sponsored Links

Rabbits for Sale in ME - Maine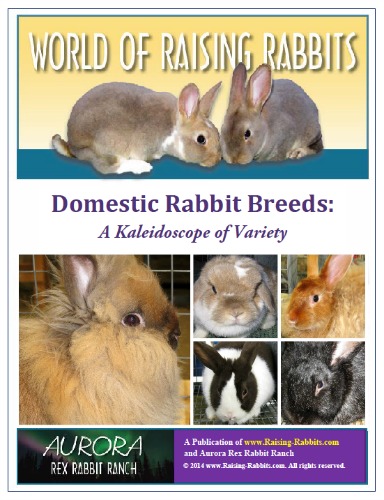 Are you trying to decide which breed is best for you?

Do you see a bunny available, but haven't heard of that kind before?
Are you curious about the different types of rabbits?
Check out our ebook, Domestic Rabbit Breeds. We also have lots of other great books with everything you need to know about rabbits, from housing to healthcare. Check out our BOOKSTORE.

As the Autumn leaves fall, so do our prices!
All of our ebooks are ON SALE, 30% off! BUY NOW for $12.99 $8.99!
---
Arundel, ME
Granite Force Farms
Breeds: Cinnamon and New Zealand Red
Email: jesynimom @ gmail . com
Phone: (207) 205 - 3927
2/24/2021

---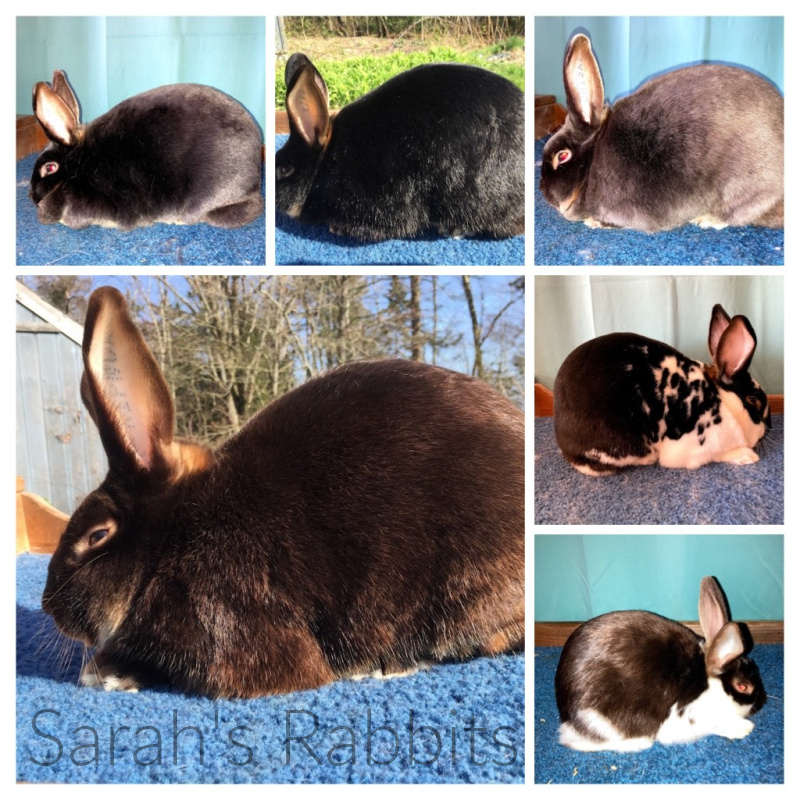 Brunswick, ME
Sarah's Rabbits
Breeds: Britannia Petite, Checkered Giants, Dutch, English Spots, Mini Lops, New Zealand Red, Rhinelanders, Satins, Satin Angoras, Silvers-Fawns.
Email: rideandflyer @ gmail. com
Facebook: https://www.facebook.com/sarahsrabbits207/
Phone: (207) 504 - 2133
11/1/2021
(Pictured: Satin Rabbits)
---
Bowdoin, ME
Rocky's Rabbits
Breeds: Silver Fox, New Zealand, Californian, French Lops.
More detail: Pedigreed Silver Fox in Black and Blue variety, New Zealand in several colored varieties, Californian, and French Lops. We offer pedigreed and show quality stock from excellent blood lines.
Email: rockysrabbits @ yahoo . com

Fryeburg, ME
Fox Hill Rabbitry
Point of Contact: Edy
Phone: (603) 348 - 4171
Email: foxhillrabbitry @ gmail . com       
Facebook: https://www.facebook.com/foxhillrabbitry/
Breeds: Silver Fox Heritage Rabbits
More Detail: Usually have at least 5 litters growing out and currently (2022 summer) 10 litters.  Easily can provide unrelated pedigreed breeding trios of show quality.  Our rabbits recently won "Best of Breed" at Cumberland ME show.              
10/18/2021 (Updated 24 June2022)      
Holden, ME
Rebecca's Rabbits
Point of Contact: Rebecca
Phone/Text: (207) 949 - 3710
Email: Frogster7916 @ gmail. com
Facebook:  https://www.facebook.com/profile.php?id=100065933121749
Breed/Color/Age/Size: Rex. Gorgeous mixed colors. Beautiful fur. Also great for meat. Used to people and chickens. Friendly and adorable. Please text.
More Detail: We also breed donkeys! Check out our beautiful burros on Facebook,
16Aug2022      
Kennebunkport, ME
Clover Hill Farm
Point of Contact: Ryan
Phone: (603) 845 - 6500
Email: busby.ry @ zohomail. com
Breed/Color/Age/Size: Silver Fox
More Detail: Raising Pure-breed Silver Foxes from an award-winning line. We show the rabbits lots of love by handling them regularly, keeping their outdoor hutches clean, and moving them over fresh pasture each day during the growing season. We feed organic 17% alfalfa pellets, timothy hay, apple and willow twigs, and fresh greens when available. We're careful not to overfeed so that our rabbits are kept in peak condition like a highly trained athlete. They are mild mannered and the meat tastes great!     
21Feb2023       
New Gloucester, ME 
Fal.A.Ce Farms Homestead
Breeds: Mini Rex and Rex. Very happy bunnies!
Email: Fal.a.cefarmshomestead @ gmail. com
Phone: (207) 317 - 2036
4/9/2021

Northport, ME 
The Sapphire Sun Farm
Breeds: New Zealand, Rex, Satins, and Flemish Giants. 
More detail: Happy bunnies that are taught to be used to hands. We breed year round, except for in the winter time.
Email: sapphiresunfarm @ gmail. com
Phone: (413) 320 - 7176
4/19/2021

Phillips, ME
Cedar Mountain Rabbitry
Breeds: Lionheads and Fiber Angoras.
More detail: We are a family run rabbitry raising show quality, purebred and pedigreed Lionheads. Our color programs include Chocolate, REW, and Shaded. Often available are Lionheads not destined for the show table, which make perfect pets. Lionheads are a dwarf breed so they will stay little forever and can easily be litterbox trained. We love to help people get started in the world of showing as well as 4-H!
Contact: cedarmountaincollies @ gmail . com
Facebook: https://m.facebook.com/cedarmountainrabbitry/
Phone: (207) 670 - 4036

Porter, ME
Elizabeth
Breeds: French x German Angora crosses, no pedigrees. 
More detail: Small rabbitry for fiber and pets, although they make a good dual-purpose breed.  Rabbits are friendly, are handled and loved daily, and are accustomed to noise, dogs, cats and chickens.  Weekly grooming is highly recommended, but they do not mat easily, so they are forgiving if you forget. They do not shed so they must be sheared 3-4 times a year.
Email: daniel.liz @ aol . com
Saint Albans, ME
Fur, Feathers, and More Homestead
Breeds: Mini Rex, Mini Lops/Holland Lop, Rex,
Email: Caoilinn.sprague @ icloud. com
19Sep2022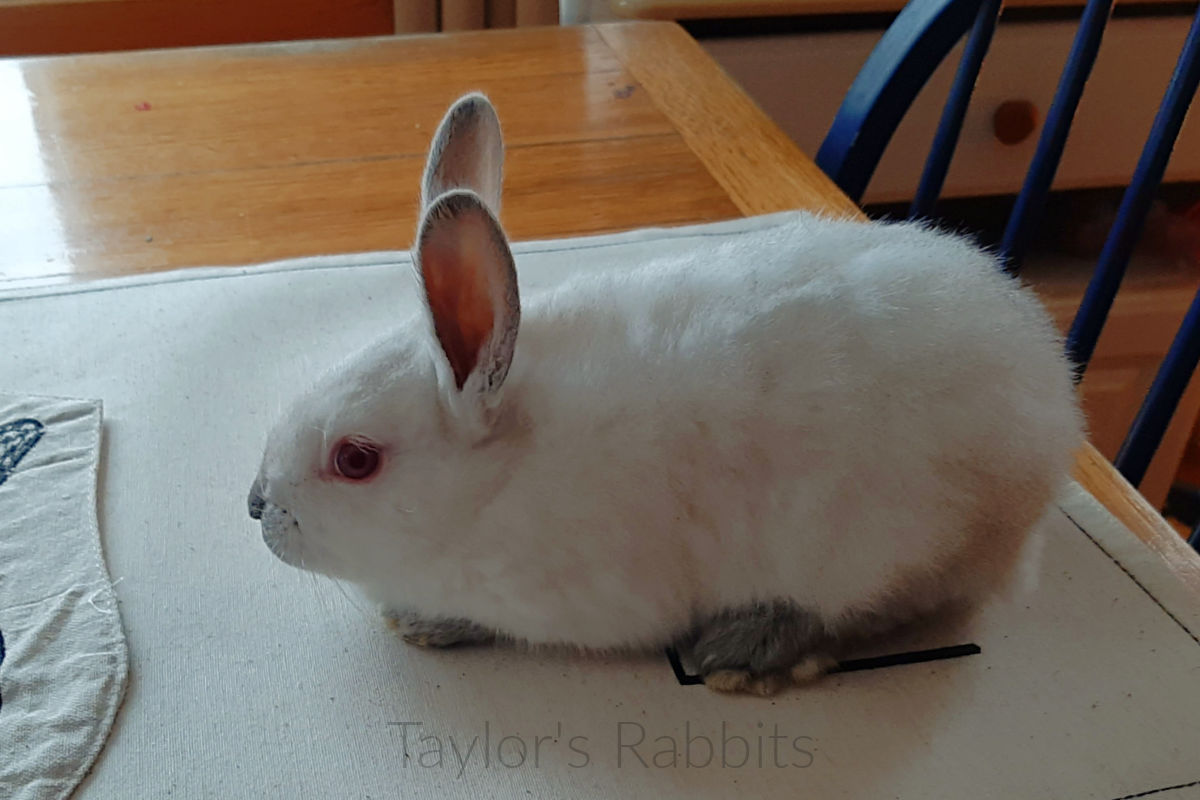 Taylor's Rabbits in Searsmont, Maine
Searsmont, ME
Taylor's Rabbits
Breeds: Mini Rex, large mixed breed Cal Giant, Flemish Giant, Rex, New Zealand White.
Email: Taylormail1966 @ gmail . com
Phone: (207) 322 - 1061
6/24/2021 (Updated)
Washington County, ME
Down East Continental Giant Rabbits
Breeds: American and European bred, pedigreed. Continental Giant Rabbits.
More detail: They are friendly and healthy pets first and if they meet the standards, they are used in my breeding program. CI breed and raise Continental Giant Rabbits on a limited basis... All of my babies are born and raised in my house and are handled and loved daily. 
Email: continentalgiantbuns @ gmail . com

Whitefield, ME
Whitefield Rabbits and Goats
Point of Contact: Keith
Phone: (207) 245 - 2124
Email: trapping.boys911 @ gmail. com
Breed/Color/Age/Size: Rex, Holland lops, Flemish Giants, New Zealand
5July2022       
*******

When cute comes in every color.
---
FREE to Rabbitry Owners and Breeders!

Request a listing for your own healthy pet and show rabbits on Raising-Rabbits.com for free!

No Cost, No Unfair Flagging or Ad Removal,
BIG Publicity (thanks to Raising-Rabbit's high traffic rates)

Advertise Your Rabbitry on Your Own Featured Rabbitry Page
Why should people purchase your rabbits?
Tell them why, with a Dedicated Web Page on Raising-Rabbits.com that features your Rabbitry.

Get multiple Links to your Information, for Minimal Cost


Buyer Beware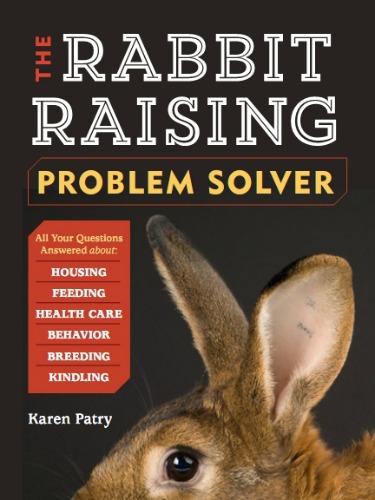 Rabbit raisers are a very good bunch, most of the time. We've heard of no problems with any rabbitries we've listed, but just the same, we ask that the buyer beware.
We have not visited the rabbitries listed. Do your research, keep your eyes open, and get yourself healthy rabbits:
(Pictured: Our book, the Rabbit Raising Problem Solver is a great paperback with questions and answers for everything you need to know about bunny's health.)
(Pictured: Keep Your Rabbits Healthy, our ebook on keeping bunny happy and healthy.



Ask if the breeder has had problems with buck teeth. Look in the rabbit's mouth - the top rabbit teeth should overlap the bottom teeth.

Ask if any genetic problems lurk in the herd. Buying meat rabbits? Ask about yellow fat. Certain breeds and lines within breeds have have their own various genetic problems - ask.

Listen inside the rabbitry - If you hear *any* sneezing or see *any* white snot, you may wish to leave without rabbits. Snotty mats on forearms means a sick rabbit - don't buy. A damp nose (except on very hot days) might (but doesn't always) mean trouble - be cautious.
Turn the rabbit (or bunny) over to ensure the bottom is clean (no diarrhea). (Remnants of a  mild bunny diarrhea between 4 - 9 weeks old that has passed is not a problem.)

Buy at your own risk, and let us know of any problems. Thanks!