Rabbits for Sale in WA
Washington State
Rabbits for Sale in WA:
Find the rabbits you want to raise in your local Washington State neighborhood.



Rabbits for Sale in Washington State


Bremerton, WA: Anja's Rabbitry
Breeds: Satin Angora rabbits
Contact: anja_rowan@hotmail.com
1/18/2021
Carnation, WA: Lake Joy Rabbitry
Breeds: New Zealand Ruby Eyed Whites, New Zealand Reds.
Contact: nathan.roetcisoender @ gmail . com

Colville, WA: Daisy Hill Fiber Farm
Breeds: American Chinchillas, Champagne d'Argents, Satin Angoras, German Angoras, New Zealands. WSDA certified processor, frozen fryers available.
Everson, WA | Rusty Sun Rabbitry
Breeds: Holland Lops. I am a member of ARBA.
Contact: Felicity at rustysunrabbitry @ gmail . com | (360) 224 - 0796, Text only

Kennewick, WA: Bob & Cheryl's Rabbitry
Breeds: Blanc de Hotot, Mini-Satin (inquire)
Satin Rabbits in Black, Chin, White, Broken


Sponsored Links

Port Townsend, WA | Joseph Walker
Breeds: Giant Chinchillas, Californians, New Zealands
Contact: sailorrtrd @ yahoo.com
Poulsbo, WA | Heartland Rabbitry
Breeds: Creme D'Argents, Champagne D'Argents, Cinnamons and Beverens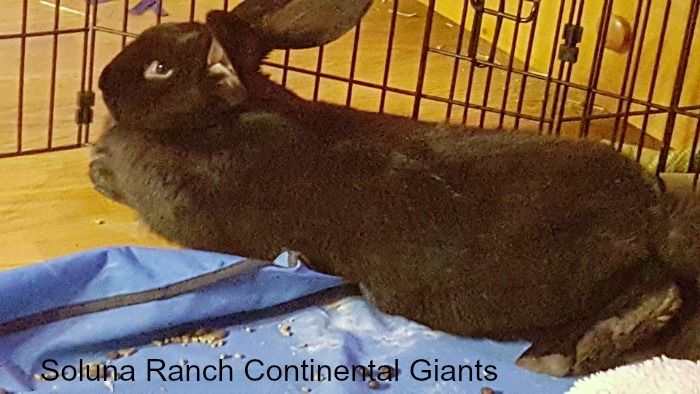 Sedro-Woolley, WA | Kings Bunnies Rabbitry
Breeds: Pedigreed Holland Lops, New Zealand Reds, New Zealand Whites
Selah, WA | Knit Together Fuzz Farm
Breeds: English Angora, English/French Angora mix rabbits.
Contact: cwh.1720 @ gmail . com

Spanaway, WA | Peter's Rabbitry
Breeds: Purebred Champagne D'Argents and Californians, plus a few mixed breeds
Tulalip | Soluna Ranch Continental Giants
Contact: Karen at solunaranch @ gmail . com

Upper Skagit, WA | Robert's Rabbitry
Breeds: Pedigreed New Zealand Whites
Quonset-style all-wire rabbit hutches also available
Contact: rhfiut @ webtv . net
Vancouver, WA | Mad as a March Hare Rabbitry (ARBA-Registered)
Breeds: Rex, Satin Angora
Well-handled, calm rabbits. No pedigrees on Satin angoras available at this time.
Contact: sianna32 @ yahoo . com
Vancouver, WA | Hannah 
Breeds: Californian and New Zealand White Rabbits. Suitable for 4H, FFA, meat rabbits
Contact: Hannah at 6lilsweetarts @ gmail . com
Winlock, WA | Cotton Patch Rabbitry
Breeds: Flemish Giants and Giant Crosses

*******

---
FREE to Rabbitry Owners and Breeders!

Request a listing for your own healthy pet and show rabbits on Raising-Rabbits.com for free!

No Cost, No Unfair Flagging or Ad Removal,
BIG Publicity (thanks to Raising-Rabbit's high traffic rates)

Advertise Your Rabbitry on Your Own Featured Rabbitry Page
Why should people purchase your rabbits?
Tell them why, with a Dedicated Web Page on Raising-Rabbits.com that features your Rabbitry.

Get multiple Links to your Information, for Minimal Cost


Buyer Beware
Rabbit raisers are a very good bunch, most of the time. We've heard of no problems with any rabbitries we've listed, but just the same, we ask that the buyer beware.
We have not visited the rabbitries listed. Do your research, keep your eyes open, and get yourself healthy rabbits:
Ask if the breeder has had problems with buck teeth. Look in the rabbit's mouth - the top rabbit teeth should overlap the bottom teeth.
Ask if any genetic problems lurk in the herd. Buying meat rabbits? Ask about yellow fat. Certain breeds and lines within breeds have have their own various genetic problems - ask.
Listen inside the rabbitry - If you hear *any* sneezing or see *any* white snot, you may wish to leave without rabbits. Snotty mats on forearms means a sick rabbit - don't buy. A damp nose (except on very hot days) might (but doesn't always) mean trouble - be cautious.
Turn the rabbit (or bunny) over to ensure the bottom is clean (no diarrhea). (Remnants of a  mild bunny diarrhea between 4 - 9 weeks old that has passed is not a problem.)
Buy at your own risk, and let us know of any problems. Thanks!