Rabbits for Sale in Louisiana, LA
Rabbits for Sale in Louisiana: Find the rabbits you want to raise in your local Louisiana neighborhood.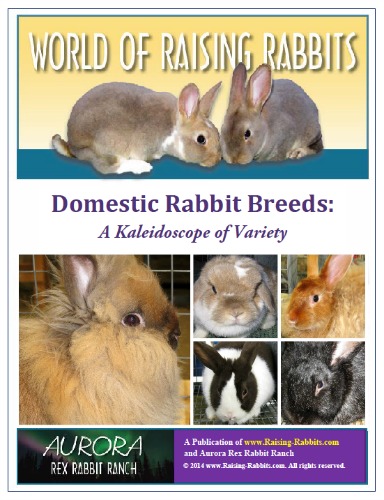 Are you trying to decide which breed is best for you?
Do you see a bunny available, but haven't heard of that kind before?
Are you curious about the different types of rabbits?
Check out our ebook, Domestic Rabbit Breeds. All of our ebooks are ON SALE, 30% off!

Rabbits for Sale in Louisiana, LA


Church Point, LA
Black Sheep Farm
Point of Contact: Jessica
Phone: (440) 796 - 0288
Email: jessicatrepagnier @ yahoo. com
Breed/Color/Age/Size: Rex, Mini Rex, and New Zealand/Rex composites.
More Detail: Located in South Louisiana, we are breeding for show, pet, and meat purposes. We specialize in colorful hides.            
14June2022        
Hammond, LA
Magnolia Creek Rabbitry
Point of Contact: Cierra
Phone: (985) 517 - 1908
Email: magnoliacreekrabbitry @ gmail. com
Website: https://magnoliacreekrabbitry.weebly.com/              
Breed/Color/Age/Size: Mini Rex
More Detail: We are registered with the American Rabbit Breeders Association and the National Mini Rex Rabbit Club. Our rabbits come with a health guarantee and a lifetime of breeder support. We pride ourselves in raising the healthiest, most social, as well as highest quality Mini Rex we can. Most of our breeding stock is either grand championed, have several wins, and or come from a multi decade long line of top winning rabbits in the breed. Our rabbits are hand raised and accustomed to dogs, cats, and a variety of livestock. Started on litter box training.
28Nov2022        

*******

---
FREE to Rabbitry Owners and Breeders!

Request a listing for your own healthy pet and show rabbits on Raising-Rabbits.com for free!

No Cost, No Unfair Flagging or Ad Removal,
BIG Publicity (thanks to Raising-Rabbit's high traffic rates)

Advertise Your Rabbitry on Your Own Featured Rabbitry Page
Why should people purchase your rabbits?
Tell them why, with a Dedicated Web Page on Raising-Rabbits.com that features your Rabbitry.

Get multiple Links to your Information, for Minimal Cost

Buyer Beware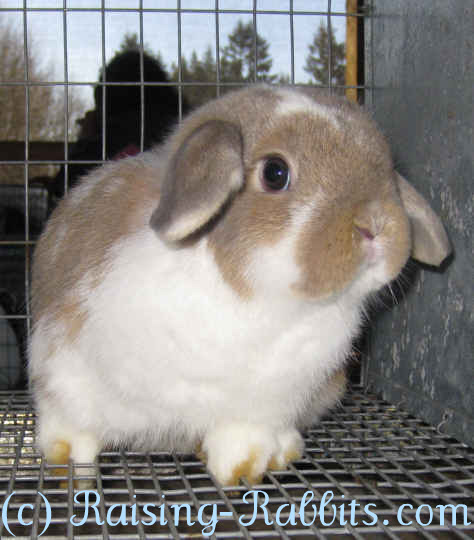 Cutest Holland Lop Rabbit Ever!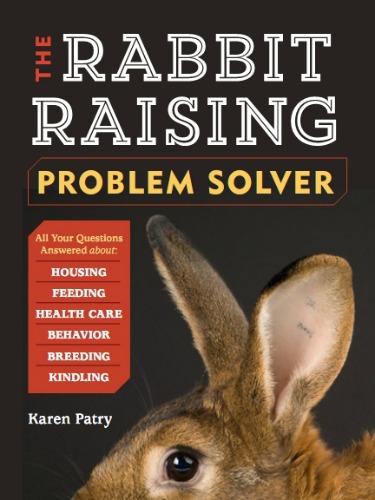 Rabbit raisers are a very good bunch, most of the time. We've heard of no problems with any rabbitries we've listed, but just the same, we ask that the buyer beware.
We have not visited the rabbitries listed. Do your research, keep your eyes open, and get yourself healthy rabbits:
(Pictured: Our book, the Rabbit Raising Problem Solver is a great paperback with questions and answers for everything you need to know about bunny's health.)
(Pictured: Keep Your Rabbits Healthy, our ebook on keeping bunny happy and healthy.



Ask if the breeder has had problems with buck teeth. Look in the rabbit's mouth - the top rabbit teeth should overlap the bottom teeth.

Ask if any genetic problems lurk in the herd. Buying meat rabbits? Ask about yellow fat. Certain breeds and lines within breeds have have their own various genetic problems - ask.

Listen inside the rabbitry - If you hear *any* sneezing or see *any* white snot, you may wish to leave without rabbits. Snotty mats on forearms means a sick rabbit - don't buy. A damp nose (except on very hot days) might (but doesn't always) mean trouble - be cautious.
Turn the rabbit (or bunny) over to ensure the bottom is clean (no diarrhea). (Remnants of a  mild bunny diarrhea between 4 - 9 weeks old that has passed is not a problem.)

Buy at your own risk, and let us know of any problems. Thanks!