Shepherds Purse Rabbitry
♡  Mini Rex ♡ Pedigree Holland Lops ♡

Shepherds Purse Rabbitry in Rhode Island specializes in Mini Rex and Holland Lop Rabbits as both show rabbits and as pets. They also provide long term rabbit care advice! Shepherds Purse is registered with the American Rabbit Breeders Association (ARBA) and  4H.
We sell fancy rabbits for pets and show.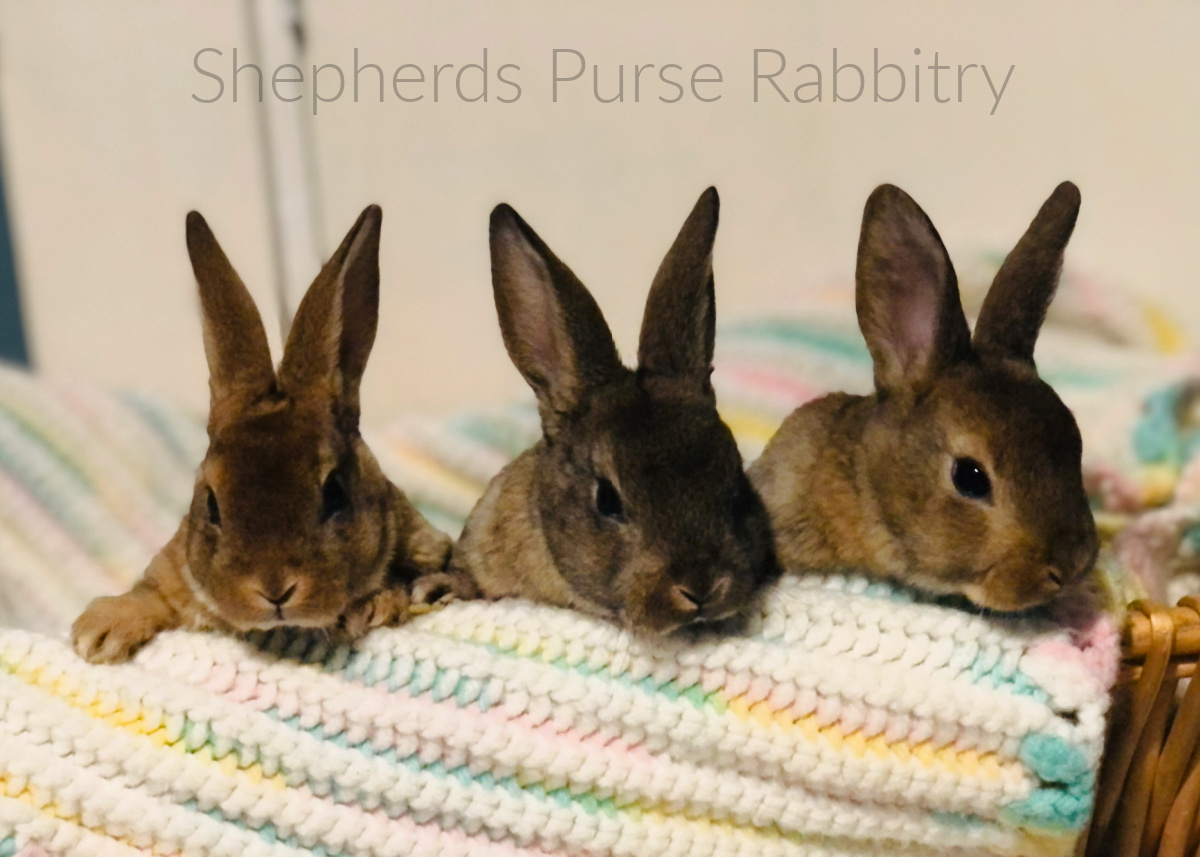 Trio of Castor Mini Rex.

Our rabbitry is small because we focus on QUALITY over quantity. We tend to limit the number of litters at any given time in order to have the opportunity to handle each bunny daily. We can be sure they are healthy and being fed the best feed/hay we can offer. 






Our love of rabbits started when we adopted a mini rex named Molly.

Our daughter, Lily, had done mounds of research before we committed to our new bunny. 






When Lily was learning about bunnies, we found a lot of what we thought about rabbits was false.

Contrary to popular belief, rabbits are much more like cats and dogs than so called "pocket pets." 






Our Molly had such a big personality that we quickly fell in love.

Our rabbits are part of the family and are exposed to a number of different animals and sounds on our property.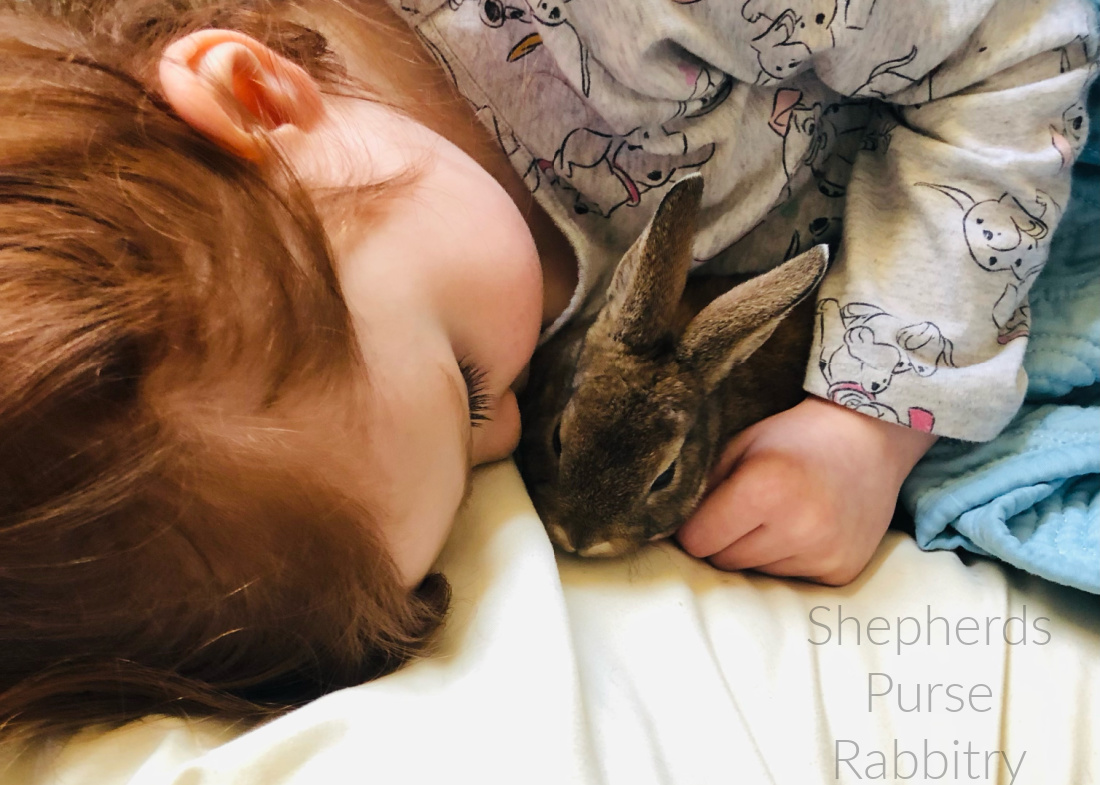 Bunny Love.


(Pictured, daughter Hannah with bunny Esme.)





Before we knew it we were joining 4-H clubs and  ARBA.

This led to us putting together our first rabbit trio.

Thus The Shepherds Purse Rabbitry was formed.


Beautiful Castor Mini Rex.
---

We are also involved with an animal therapy program that services teens and young adults suffering from depression and anxiety,

Many of our rabbits take a trip to these day programs before they leave us.





This gives them another chance to socialize and be comfortable around people.

Our bunnies have an opportunity to be amazing supports for our human friends.



About the photos on this page: Some of the bunnies in these photos are very young - too young to go to new homes. But they sure are darling!!

Please don't stress over this; our friends at Shepherds Purse Rabbitry will not send their bunnies away to new families until they are old enough.


Pricing

Our price ranges from 70-150 dollars depending on pedigree status, coloring and breed.

Pedigrees are available for our show lines at request for $25.

"Boo," the Holland Lop.

Rabbits are sent to their new homes with:

Birth certificate
Transition food 
Hay samples
Toy 
Care packet 
AND your choice of

3

different bumper stickers.

New Bunnies Available Soon!
Check with us to learn when our next litters of Mini Rex and Holland Lops will be born! Plus, check out our website to see bunnies that are currently ready to go to new homes:
https://shepherdspurse.wixsite.com/my-site/adopt
Harlequin Mini Rex starting life at Shepherds Purse Rabbitry in Richmond, RI.

Shepherds Purse Contact Information
Shepherds Purse Rabbitry 
Location: Richmond, Rhode Island, USA
Website:   https://shepherdspurse.wixsite.com/my-site
Instagram: https://www.instagram.com/shepherds_purse_rabbitry/
Email:    paigelaree @ icloud. com
Phone: (401) 996 - 6718 


Shepherds Purse Testimonials

"This experience has been wonderful! You are such great people and wonderful parents of children and animals! We can tell so we are so excited to have found you! Also amazing about your new Good deeds!" 

John and Marny are 2022 adopters of a Mini Rex named Olivia.

Olivia, enjoying an excellent life with her new owners.
---

Did someone say BUMPER STICKERS?!
One of these clever and humorous bumper stickers can be yours with a bunny purchase from Shepherds Purse Rabbitry!

Additional Services from Shepherds Purse Rabbitry
We offer services for life to any customer who adopts from us, meaning we are available to answer any questions/concerns for the life of the rabbit. 

This includes taking the rabbit back to our homestead should there ever come a time when customers are unable to provide a home anymore, no questions asked.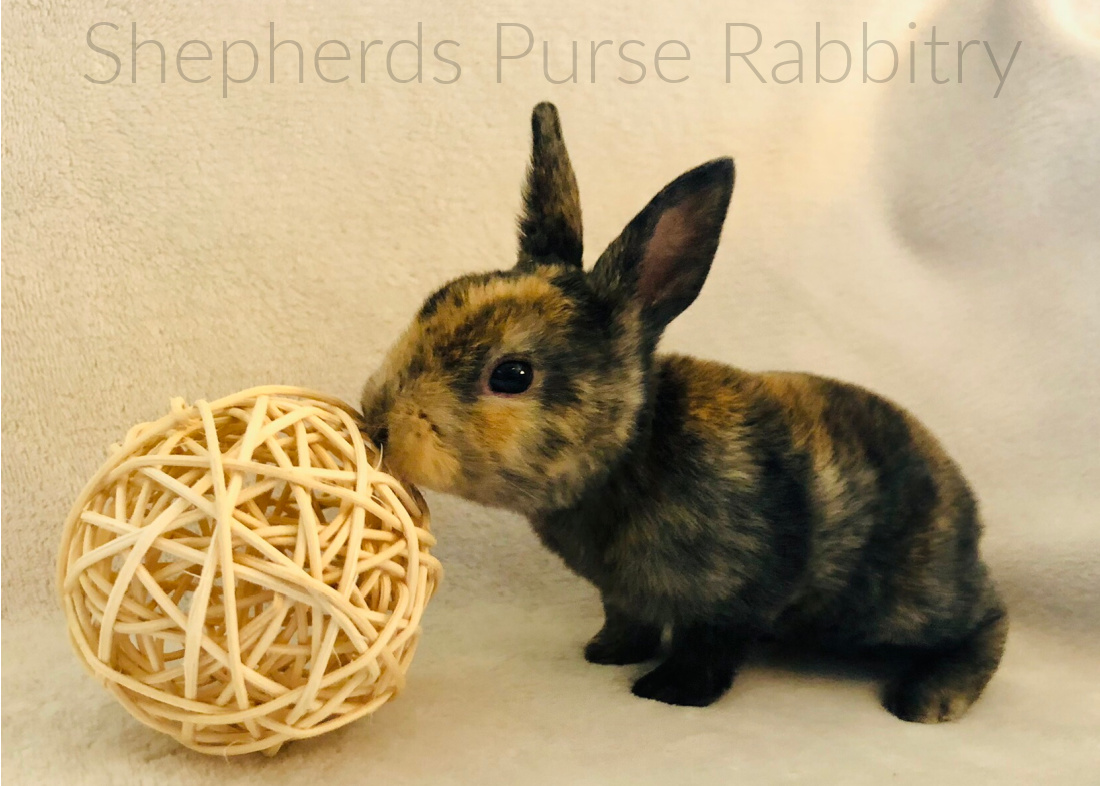 Harlequin Mini Rex, from Shepherds Purse Rabbitry in Richmond, RI.

Double-Value Guarantee
Our policy is to always OVER-deliver on value,
which is why your purchase is fully covered by our
Double-Value Guarantee.
Go ahead - take any of our e-books for a test drive. Peruse our detailed informational and educational e-books. Examine our plans for building rabbit cages, runs, or metal or PVC hutch frames. Check out the Rabbit Husbandry info e-books.
If you aren't completely satisfied that your e-book purchase is worth at least double, triple or even quadruple the price you paid, just drop us a note within 45 days, and we'll refund you the entire cost. That's our Double-Value Guarantee.
Note: When you purchase your e-books, they will be in PDF format, so you can download them to any device that supports PDF format. We advise making a back-up copy to a drive or cloud account. If the books are lost, you can also purchase another copy from Raising-Rabbits.