Roy, the Red Dragon
by MacGregor
(Wabaunsee County, Kansas )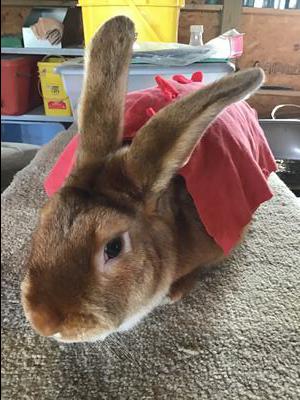 Mushu, the red dragon
My daughter dressed up for our County's 4-H costume contest. She was Mulan and Roy was Mushu.


Roy is a Red Satin and is 21 months old.
Debbie MacGregor
***** Karen Sez *****
Ohmygoodness, the best red satin dragon EVER!! What a delightfully creative costume! Congrats to you and your daughter!
***** Leia Sez *****
Too stinkin' cute!!
Join in and write your own page! It's easy to do. How? Simply click here to return to Photo Contest Invitation.