Survival Preparedness:
Backyard Meat Rabbits
Why survival preparedness?

On July 13, 2010, The National Inflation Association (NIA) issued a press release reflecting their belief that should hyperinflation become a reality in America, government debt coupled with price controls could eventually reduce the value of the US dollar to nearly nothing.  
Wonder what hyperinflation might look like? Imagine the total in your bank account dropping to one THOUSANDTH of its current value. Yes, a single dollar for every thousand you currently think you own. And then imagine the panic you might feel as you realize you have no money for buying groceries this week.

In Boston, May, 2010, a broken water main resulted in a localized water shortage. Within a few hours there were empty shelves in grocery stores. Fights broke out as people fought over units and cases of bottled water. While the Boston crisis resulted from a broken water main, the NIA believes a currency crisis will result in a similar panic however on a nationwide scale.
We're no experts, but given the current global uncertainties, we take survival preparedness just a little bit more seriously than some do.
It's why the idea of self-sufficiency through mini-farming as a hedge against shortages and worsening economic conditions is logical to us. Read on...

Emergency Food Supply for
Survival Preparedness


We don't mean to be alarmists. Except, we've lived in both Peru and Brazil, and have seen runaway inflation in action. That's when you get your paycheck and head straight to the store and spend every red cent of it on food and hard goods, because tomorrow it's only worth half of today's value. I'm not kidding.
In 2003, it was labor unrest that prompted our decision  to maintain a simple emergency food supply at the ready - rabbits in our backyard.  At the time, five grocery chains had gone on strike at the same time throughout the region where we lived.  The shelves in the local grocery store were bare in no time. 
Across town, the shelves at the only other grocery store were equally bare.  The strike rumbled on for many months. At the time, we had no plan in place for survival preparedness, and no emergency food supply on hand.
The workers eventually returned to their jobs, but the refrain kept running in the back of my head: "...What if...?  How would the town eat if the grocery store shelves completely emptied??" In a crisis, shelves can empty in a heartbeat. Even in America the time could very well arise when only those with a survival plan would survive.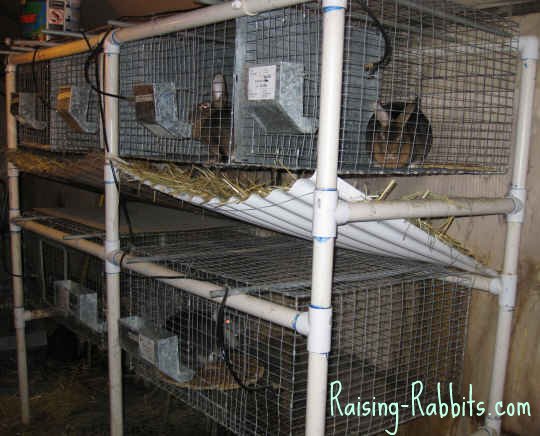 We decided to incorporate live animals into our survival preparedness plan.  Given the current sociological and political climate, we are even more satisfied that the decision was a good one for us. 
Every domestic rabbit represents 1 meal for a family of four, plus a pot of stew. Each is also a defense against hunger in the face of interrupted income, food supply, or other threats to one's well-being. With a little bit of rabbit care, the meat "stores" very well on the live rabbit in its rabbit hutch.
Additionally, raising rabbits for meat leaves a very small ecological footprint. Unlike a cow, for example, it is easy to butcher one rabbit and use the entire animal without refrigeration. No need for electricity.
To whatever degree one can practice self sufficient living, to that degree one protects himself from going hungry.
Yes, you can raise rabbits in the big city, and in the country, for survival preparedness, self-sufficiency and improved nutrition.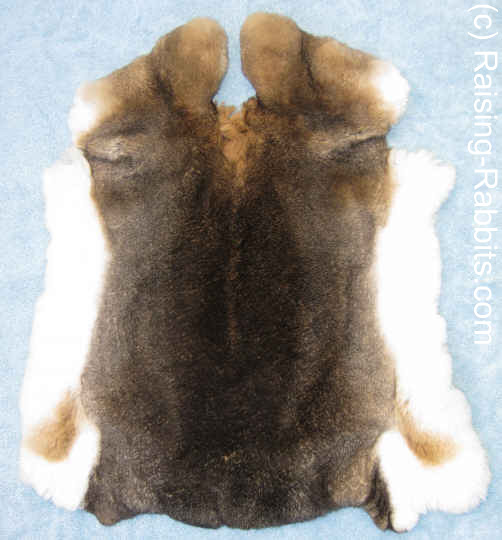 Rabbit farming does take a bit of education and know-how.  But - that's why we're here. We'd like to help by sharing with you everything we know about raising rabbits for survival preparedness. Take your time and peruse Raising-Rabbits at length. Contact us with your questions, if necessary.
As you make your survival preparedness plans, don't forget your pets. Fresh raw rabbit meat, bones and liver makes a very healthy homemade pet food, or at least, home-grown, for our carnivore dogs and cats.


More Survival Preparedness Tips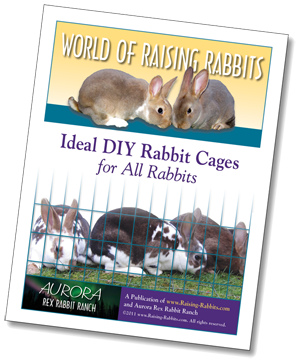 ---
What Other Visitors Have Said
Click below to see contributions from other visitors to this page...