Pictures of pet rabbit Dotty and babies
by Brigid Cleary
(Wells, Somerset, UK)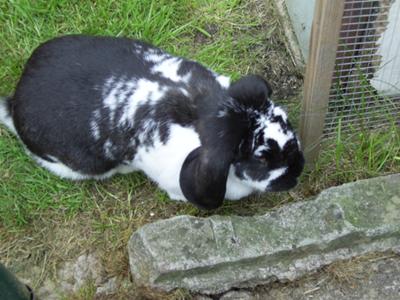 Dotty
Hi Haren, here are the pictures I promised I would send of Dotty our French Lop and her babies. Thanks. Brigid


Dotty's Story (posted a few days later):
We rescued Dotty about 6 months ago. She was very nervous at first, but with a bit of love and care she came round. She took a shine to our buck, Bugsy, start away so we decided to let them breed together and this was the result.
Her kits are now 6 days old and have their fur. To begin with we thought there was 6 but now we can see 7!!! We're very happy, and we are going to keep one of them. The others will be ready to go to their new homes on the 3rd August 2011. :)
***Moderator Note***
Thanks for sharing, Brigid! Yours is a lovely doe and 'family.'
Dotty's babies 4 weeks old
by Brigid Cleary
(Somerset, UK)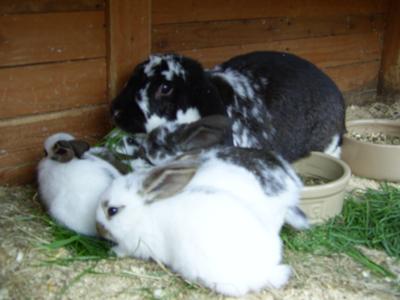 Here are the latest pictures of Dotty's babies. Can you add them to her page, thanks.

***Moderator Comments***
Goodness -- as cute as can be! Thanks for the update.