First time Mama!
by Ashley
(WI)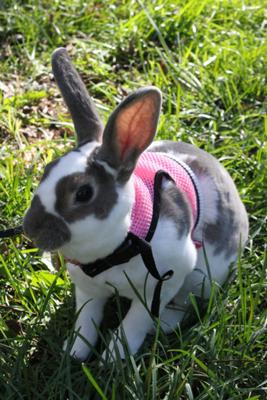 Lila-Mom
Lila is a first time mom!


Although they were an accident I am excited to see if Lila will take care of them! I'm hoping she will be a good Mama even though it's her first time! Just thought I'd share some pictures. Since we weren't expecting babies, any tips would be greatly appreciated!
Thanks,
Ashley
****Karen Sez****
Great pics! Thanks for sharing with all of us. those kits look to be in great shape. I'm sure Lila will do great.
As for tips, you'll find most everything you need to know right here on the Raising-Rabbits website, probably linked to the Breeding Rabbits page.
Have fun, and enjoy!
K
Join in and write your own page! It's easy to do. How? Simply click here to return to Comments.