First Litter of Rabbits...
by Love
(North Carolina)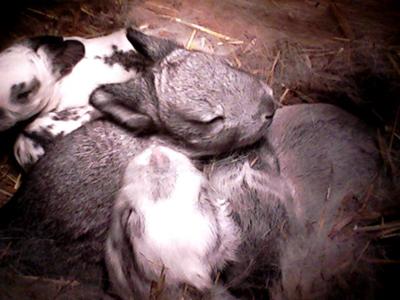 First litter, 10 days old
I have recently purchased 2 English Spots, and a buck for meat rabbits. I'm so excited to be starting in this venture, and the learning it entails!! Your site has been one of the most helpful I have found, so thought I'd share a couple pictures of my mini-rabbitry with you. Thanks so much for all the information you provide!


Is there any way you can tell me what kind of Buck I have? As a beginner, I'm not proficient in that yet, and feel like I have the answer at times, but not quite.
I'm adding more hutches, and have a fryer holding pen, for just prior to butchering. A work in progress!