Rabbit Rhythms of March
The hobby of raising rabbits can become a true passion for those who are bitten hard with the bunny bug. Those so passionate tend to find ways to take their hobby to the next level. This might be accomplished in various ways, as we've discovered below.
First, you might raise rabbits on a commercial scale and help supply the demand for rabbit meat for both humans and carnivore pets. Jared Martin, of Blackfoot Idaho, now has a permit in hand to keep up to 1,500 meat rabbits on his property. He will mainly produce meat rabbits that will be shipped to out of state markets. 1500 rabbits will keep him VERY busy! News story about Jared, originally published on LocalNews8.com, is no longer available.
(If you're interested in raising meat rabbits for pet consumption, the demand is high - please contact us.)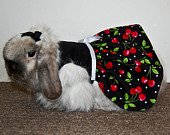 In the pet rabbit realm, there's Scott and Annie Kiener of Columbus Ohio. This entrepreneurial couple are building a rabbit-related hobby side-business – sewing and selling rabbit garments online out of the home. Their three pet house rabbits do a bang-up job modeling the garments.
If you like the idea of obtaining some little rabbit dresses for your own pet rabbits, there are lots more pictures of similar rabbit fashion on their online sales page: Annie Elle Bunnies Etsy Store


Easter is around the corner!
That means discussions are bound to heat up about all the Easter bunnies that will soon be discarded by the side of the road within a month of Easter. (Don't believe it for a minute.)
We'd like to remind you that the alleged overpopulation of dogs and cats and rabbits is a fabrication, a myth, and it's high time for us to wake up and speak out. Here's what we mean: Killing for a Myth


Healthy Rabbits
Is your bunny sneezing "a little?"
Allison from Tennessee has recently become a new rabbit fancier who intends to begin raising standard Rex rabbits.
But she's run into a little problem with her very first rabbit.
"I was horrified to run across your articles on Snuffles, because my beautiful buck has sneezed a few times in the last few days," she wrote.
"Are you saying he's got a fatal disease? Are you saying that rabbits don't sneeze at all unless they're sick, unlike dogs or people who can just sneeze for no reason? I've held him every day and checked for any mucus (none), looked him over, checked his nails, looked in his ears (just making sure he's healthy and no fleas or mites or anything) and haven't seen anything troublesome. Yet, he's been sneezing a little."
Below: This broken blue otter rex rabbit has a
nice dry nose. No sneezing there.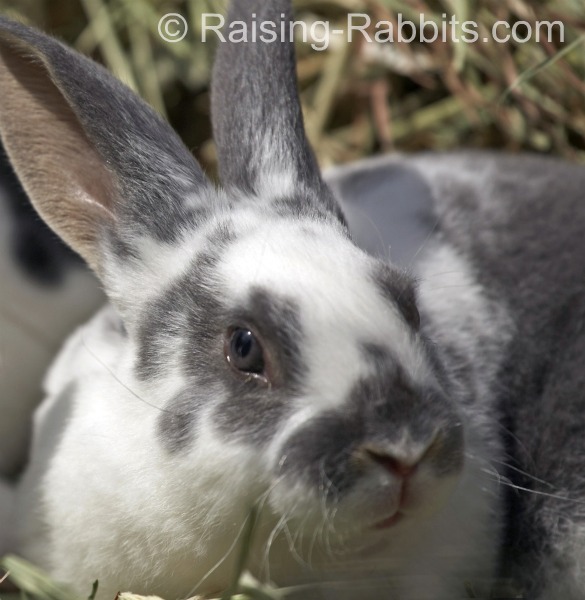 I can see why new rabbit owners checking into our Snuffles information for the first time might get freaked out. I felt bad that Allison was horrified.

We answered her concerns, and then posted some tips to help us all more easily tell between the various causes of rabbit sneezing. No sense getting alarmed if you don't need to.

See Pasteurella Bacteria. We hope the post will help you too.



Myxomatosis
Late summer and fall is the prime season for outbreaks of Myxomatosis. Just so happens that it's now mid-summer "down under," and we've gotten the first report of a likely case of myxo in New Zealand. The rabbit had the classic symptoms – extreme malaise, inflamed eyes, and then death before other symptoms could develop.

https://www.raising-rabbits.com/my-rabbit-was-family-he-just-died-i-am-so-sad.html

In areas of the globe where Myxo is endemic, vaccinations are recommended, along with the control of flying vectors such as mosquitoes around your rabbits as much as possible.




Rabbits in the News
Good News about Pygmy Rabbits

Columbia Basin Pygmy rabbits are a tiny cottontail rabbit species indigenous to eastern Washington State and throughout the Columbia River basin. These miniature cottontails are also critically endangered.

But the latest news shows that scientists may have recently found a break-through method of captive-breeding these very cute little critters.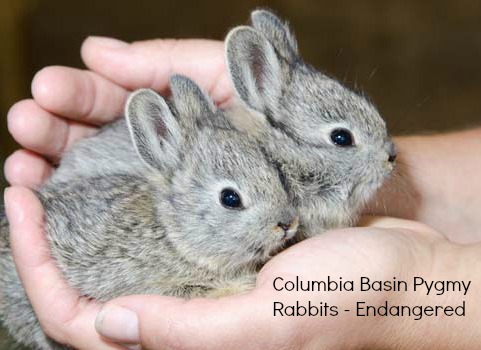 News at Raising-Rabbits.com
www.Raising-Rabbits.com hit 500 Facebook 'likes' today!

Thank you to our many friends!

If you love rabbits and enjoy our website, you too can declare your affection for rabbits -- just head over to Raising-Rabbits and click the 'like' button at the top right corner. And while you're at it, feel free to stay and browse a while.

Thanks!




Like this newsletter?
Maybe your friends would too...

Your friends at Raising-Rabbits.com wish you a wonderful March 2013 and Easter season.

Enjoy your rabbits!