Rabbits for Sale
Listing Subscription
Advertise your healthy pet and show rabbits
for sale on Raising-Rabbits.com with a
Rabbits for Sale Listing Subscription
At minimal cost
without fear of unfair flagging and ad removal
(as seen on Craigslist way too often)

Cost: $6.00/month or $60/year
(12 months for the price of 10 months – 2 free months)
Add a photo: $8.00/month or $80/year
(12 months for the price of 10 months – 2 free months)


A Rabbits for Sale Listing Subscription provides a listing on the Rabbits for Sale in your state page on Raising-Rabbits. (Links to these pages are on the Rabbits for Sale page.)
Each state's listings are arranged alphabetically by name of city in which the rabbits or rabbitry can be found. This is in order to help people find rabbits to purchase locally.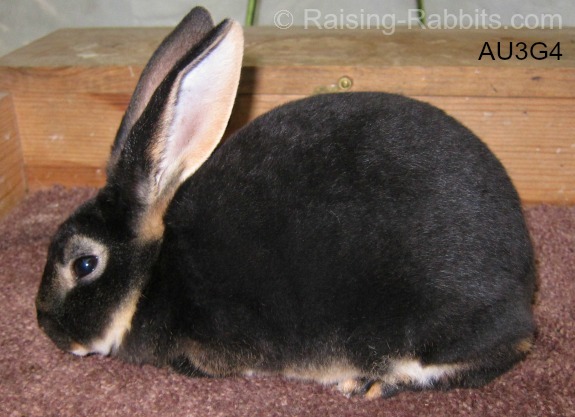 Subscribe Here:
1) Select the option of your choice: Monthly, or yearly (get 12 months for the price of 10 months – 2 free months), with or without a photo. 
2) In "Listing Information" box, tell us what to put in your ad:
Rabbitry Name or your own name
City and state (or county and state)
Breed or breeds you offer for sale (including mixed breed or unknown if applicable)
Point of contact, preferably a rabbitry website with contact info, or your email address (without a live link, for example: joebreeder (at) gmail (dot) com), or if you prefer, your phone number (no live link, for example: 123 – 456 – 7890)
3) Hit the "Subscribe" button

4) Paypal offers multiple payment options.
5) Paypal will automatically make the monthly (or yearly) subscription payments for you for as long as you wish to maintain the subscription.
Rabbits for Sale Listing Subscription
6) The last step: Paypal sends you to our "Thank You" page. If you selected a photo option, you'll be directed as to where to send the photo of your choice.
The Thank You page also includes an Unsubscribe button should you ever wish to do so. A simple click will take care of matters for you.
7) Once we receive your subscription, we will post your listing within 48 hours.
Consider other advertising options,
if you prefer...

Would you like to feature your Rabbitry with a full-length article on Raising-Rabbits.com?
If you're interested in or ready for more than a "rabbits for sale" listing (which certainly gains publicity), then contact us and tell us what you have in mind.

We will tailor one of several other levels of advertisement options to suit your needs.

Raising-Rabbits is a popular, mostly free, informational website which enjoys page views well in excess of 200,000 per month. 
While we are unable to continue offering free ads due to the growing administrative needs of the Raising-Rabbits website, we strive to make a Rabbits for Sale Listing Subscription as inexpensive to obtain as possible, while offering more options to fit various budgets should a rabbit breeder desire it. 

Sponsored Links