All Things New Rabbitry
~ Featured Rabbitry in South Carolina ~


All Things New Rabbitry in South Carolina raises Holland Lop rabbits.
All Things New Rabbitry is a combo rabbitry!
On the one hand, they raise lovely Holland Lop rabbits. 
On the other hand, they also provide a rabbit rescue service which gives a new lease on life to certain rabbits that have fallen on hard times.
Perhaps this is why they have given their rabbitry a name inspired by the Good Book: 
"Then He who sat on the throne said, 'Behold, I make all things new'" (Revelation 21:5)
---
---
All Things New Rabbitry is located at The Farm in Fort Mill, South Carolina

All Things New Rabbitry breeds and raises fully pedigreed Holland Lops. They specialize in Vienna marked, Harlequin, Magpie, Blue-eyed White, and white ear varieties, all in a plethora of beautiful colors. Breeding choices include attention to temperament and conformation.
All the Holland Lops come with pedigrees, so you know they are from strong bloodlines. This helps to ensure that the rabbit you take home will be a cherished pet for years to come. 

They are members of ARBA, and follow guidelines to ensure vitality and a high quality of life.
FYI: All Things New Rabbitry also makes and sells Elderberry Syrup...click this link! 

Available on November 1, 2021
As of mid-October, we're told that ten (10) bunnies will be available for new homes on November 1, 2021. Plus, more litters are on the way. 
Purebred Pedigreed Holland Lops
Prices typically range from $100 to $150. Rabbits are available for adoption at 8 weeks old, but you can put a deposit down to reserve the bunny of your choice. 

If you have a specific bunny you're interested in, email Kristin for more information and pictures. (Email address is below.)
Your bunny purchase includes a care package of transition food as well as care instructions.
Purchase on the Website: https://thefarmatfortmill.com/
Bonus: Organic Elderberry Syrup with Raw Honey!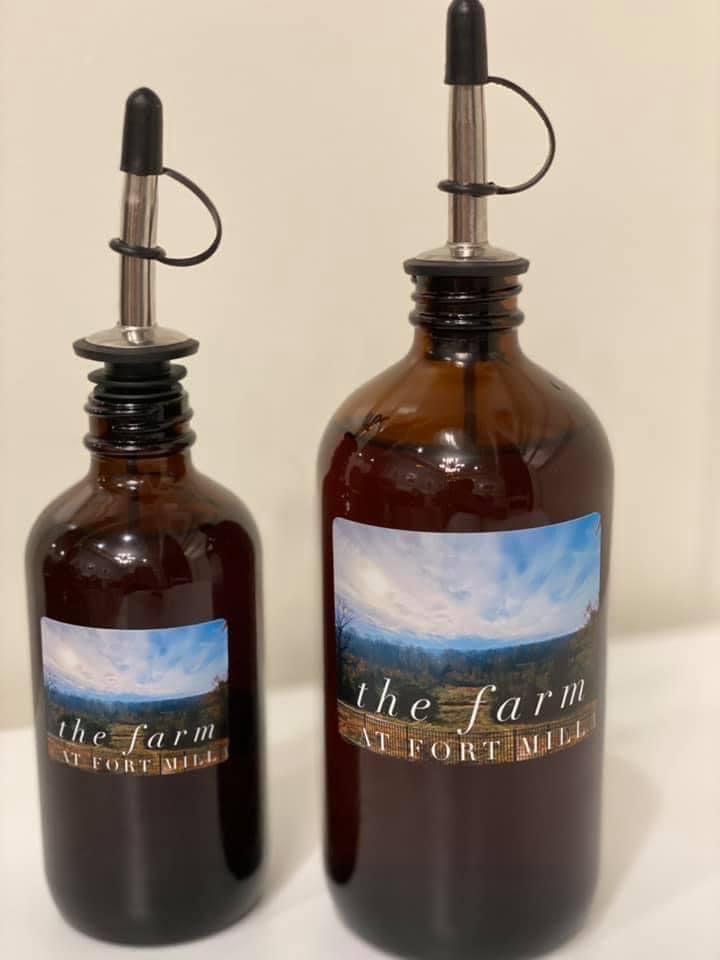 Delicious Organic Elderberry Syrup made at All Things New Rabbitry.
Prepare your own immune system for flu season with Elderberry Syrup! Elderberry syrup also treats your cold and flu symptoms, with natural, organic Elderberry Syrup, made to order.
Elderberries are a well known natural and nutraceutical remedy known to fight cold and flu symptoms, alleviate allergies, support heart health, and fight inflammation and infections. Elderberries are high in Vitamin C, fiber, antioxidants and phenolic acids. 
It is like a warm blackberry harvest pie. The flavor is rich and deep. It is sweetened with raw honey, but a little spicy from the collection of spices we steep for maximum benefit. All the goodness with none of the junk!!! Star anise, ginger, clove, cinnamon and orange peel - they all work with the elderberry for maximum impact.
Organic Elderberry Syrup from All Things New 
Ingredients Include: Water, organic dried elderberries, raw honey, cinnamon, ginger, clove, orange peel, and star anise. All the fresh goodness with none of the processed fillers.
Purchase in 8 ounce and 16 ounce sizes.
Order here: https://thefarmatfortmill.com/shop/ols/products/elderberry-syrup/v/LDR-SYR-8-OZ. Note that pour caps are sold separately.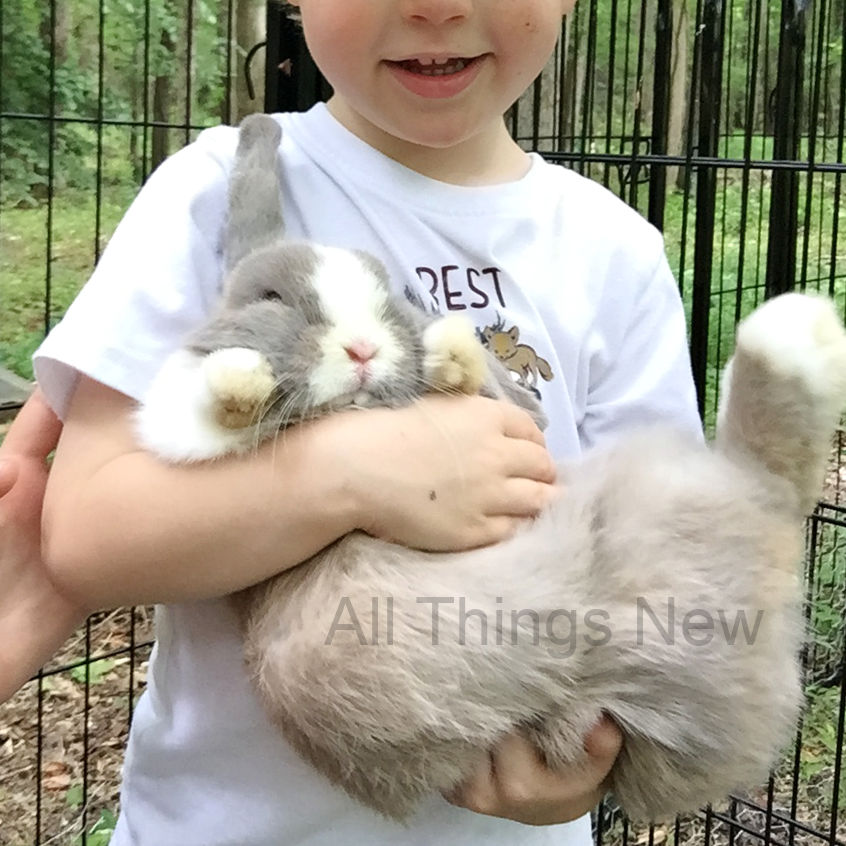 A very patient Vienna marked blue Holland Lop being "socialized" by a younger member of the family. <3

---

Published 10/11/2021